5 Ways to Strengthen Nurse Morale During Opioid Crisis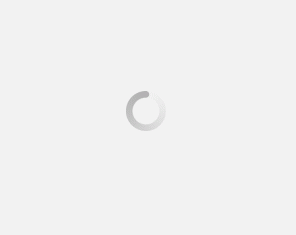 July 31, 2019
The pressure today's nurses are facing is at an all-time high as the national nursing shortage grows. The shortage can be attributed to an increase in patients, the high turnover of new grads, and an increase of nurse retirements. The demand for more nurses has caused job vacancies to grow across the country, especially in rural communities. Long hours, mental exhaustion and high-stress environments are all contributors to nurse burnout. The opioid crisis has played a large role in the influx of patients, which has put a strain on the nursing community.
Meet the Opioid Epidemic
The opioid epidemic has been deemed a public health crisis, with almost half a million people with opioid addictions hospitalized each day in the U.S. Patients that suffer from substance abuse are among the highest users of healthcare. According to the National Institute on Drug Abuse, overdoses increased 70 percent from July 2016 to September 2017 in the Midwest region. The increase in substance abuse has been estimated to cost the U.S. around $78.5 billion a year (in healthcare costs, addiction treatment, etc.) while putting a strain on hospitals and healthcare professionals.
Nurses are at the front lines of this national epidemic and are working to improve patient outcomes of those hospitalized with opioid-related disorders. Unfortunately, caring for patients with substance use disorders can take a toll on the nurse's morale, causing negative feelings including powerlessness and anxiety.
If you are a nurse leader who has noticed signs of morale decline among staff, here are a few ways to boost their attitude.
Encourage Staff to Speak Out
While nurses are trained to remain objective in their nurse-patient relationship, the effects of opioid-addicted patients can cause emotional distress for RNs. Nurse leaders have the responsibility to encourage an open dialogue with their team, especially when there are substance abuse patients on the floor. RNs should not remain passive when they are feeling concerned or emotionally burdened. Opportunities for improvement can be identified when nurses feel empowered to speak out.
It's important to note that factors like administrative support and job satisfaction can influence a nurse's likelihood to speak up. Let your staff know that it is normal to ask for help and encourage them to come forward if they need debriefing or counseling after a stressful experience.
Recognize Signs of Burnout
In nursing, burnout is attributed to being overworked and having a sustained lack of career fulfillment. It can be triggered by dealing with mortality, high-stress environments, and standing for long hours at a time. Experiencing frequent patient overdoses can take a toll on job satisfaction. By recognizing the early signs of burnout in your staff, you can correct issues early on. Signs of burnout can include:
Cynicism in the workplace
High turnover rates
Poor bedside manner
Disengagement / depersonalization
Toxic work environment
If you feel that members of your staff may be experiencing burnout, try implementing resilience training. A good resilience training program will incorporate methods of coping with stressors caused by the opioid epidemic. It should also encourage finding enrichment in other areas of life including volunteer work, hobbies, etc.
Burnout can also be alleviated by expressing appreciation for RNs striving to make a difference. Introducing small incentives like a nurse recognition program can boost overall nurse morale and job satisfaction.
Special Education Programs
Education is perhaps one of the most effective strategies for boosting nurse morale in the unit. A report published in Nurse Educator suggests that nursing programs lacked curricula on substance abuse. The report says that nursing curriculums haven't changed much in the past few decades—and with the onset of the opioid crisis in recent years—needs to integrate substance abuse content.
Special programs may need to be introduced to your staff to ensure they are well-equipped to provide quality care and eliminate any ambiguity in clinical settings. Educational programs can also help nurses better understand the struggle that comes with those dealing with substance abuse. For example, one professor of nursing assigns students to attend a self-help group such as Narcotics Anonymous to learn first-hand accounts of those dealing with substance abuse. It can help give insight to nurses on what resources are available to users.
Clinical Debriefing at the Unit Level
The goal of a clinical debriefing is to have an open dialogue between staff to "discuss the actions thought processes involved in a particular patient care situation, encourage reflection on those actions and thought processes, and incorporate improvements into future performance."
Clinical debriefings can be helpful as the first response to learning of a patient's death. It allows the nurse leader to clarify staff roles or discuss actions of nurses involved. It should answer the "who, what, when, where and why" of the incident, while keeping the tone of the dialogue focused on the facts rather than it being accusatory. These debriefings also provide the chance for staff members to share feelings, thoughts, and reactions in a non-judgmental atmosphere.
Having Mental Health Resources Available
According to the World Health Organization, there are approximately 450 million people who are currently affected by mental health disorders worldwide; healthcare professionals are no exception to experiencing mental health issues. Poor mental health among staff can lead to depression, workplace anxiety, burnout, and suicide.
While many hospitals offer employee assistance programs (EAPs), it may not be enough. Some hospital systems offer Helping Healers Heal program to connect staff to mental health resources. It is aimed at helping healthcare professionals cope with the traumatic events they experience while on the floor. Nurse leaders should prioritize the mental health of their staff, whether it means introducing new behavioral health programs or providing readily available resources for nurses experiencing mental health issues.
The Bottom Line
The opioid epidemic emergence within the last decade has affected nurse morale in hospitals across the U.S. Unfortunately, the severity of the issue can't necessarily be remedied with traditional incentives including sending thank-you notes or having company potlucks. More focus needs to be on listening to your staff, prioritizing mental health, giving constructive feedback and addressing their concerns in a productive way.
About Avant Healthcare Professionals
Need nurses? Avant Healthcare Professionals is the premier staffing specialist for internationally educated registered nurses, physical therapists and occupational therapists. Avant has placed thousands of international healthcare professionals across U.S. facilities to help improve the continuity of their care, fill hard-to-find specialties, and increase patient satisfaction, revenue and HCAHPS scores. Avant is a Joint Commission accredited staffing agency and founding member of the American Association of International Healthcare Recruitment (AAIHR). Avant Healthcare Professionals is a member of the Jackson Healthcare® family of companies.
---
Subscribe