Bridging the Gap between Experienced Nurses and New Grad Nurses
By Avant Healthcare Professionals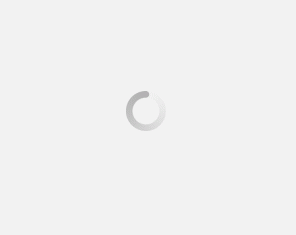 June 29, 2018
By 2030, almost one million nurses will retire and leave the workforce taking with them the years of knowledge and experience they have accumulated. The lack-of-experience gap in the healthcare industry left behind by retiring nurses is a concern for patient safety. Without experienced nurses, new grad nurses have limited access to mentors in clinical practice.
According to a 2013 survey conducted by the National League for Nursing (NLN), 90 percent of nursing directors felt that nurse graduates did not have the skills needed to practice in a hospital setting. On the contrary, 90 percent of nurse educators surveyed thought that nurse graduates were doing just fine. NLN attributes this significant divide in opinion to the increased pressures that nurses deal with today, such as quick patient turnaround times, excessive documentation and more patients to care for.
Researchers suggest that a mentorship/preceptor program is a viable solution to this gap in experience. However, increased nurse retirements and high patient demand cause a strain on hospitals' abilities to tackle this experience gap within their nursing staff. A more realistic solution to this problem is to partner with a nurse staffing agency who provides experienced registered nurses for closing that gap.
Avant Healthcare Professionals recruits and staffs experienced international registered nurses that have an average of 5-7 years of clinical experience We specifically select highly-skilled, international nurses with the experience to assist the needs of hospitals struggling to meet patient demand with limited staffing resources. Our nurses bridge the experience gap that retiring baby boomer nurses are leaving behind. With our long-term assignments, you can be assured of unit stability and the comfort that these nurses won't be recruited away from your facility as 75% of our registered nurses convert at the end of the assignment.
One of our clients, a 116-bed hospital in the Midwest, said that "Avant nurses have been able to help with the skill sets of our internal staff—since they have more experience with NICU patients with a high ICU level—bridging the gap between our new and seasoned nurses." New grad nurses mentioned that Avant nurse's knowledge and years of experience helped them better diagnose patients in the NICU.
In addition, our registered nurses are continually recognized as DAISY Award winners, Employees-of-the-Month, are positively named on patient satisfaction surveys, and contribute to higher HCAHPS for our clients. Their years of experience and devotion toward patient care position them as suitable mentors for your new grad nurses.
When new grad nurses have access to experienced RNs as mentors, they are more likely to stay with your organization. Ensure that your nursing staff consists of seasoned nurses to help assist with the skill development of your new grad nurses.
About Avant Healthcare Professionals
Need nurses? Avant Healthcare Professionals is the premier staffing specialist for internationally educated registered nurses, physical therapists and occupational therapists. Avant has placed thousands of international healthcare professionals across U.S. facilities to help improve the continuity of their care, fill hard-to-find specialties, and increase patient satisfaction, revenue and HCAHPS scores. Avant is a Joint Commission accredited staffing agency and founding member of the American Association of International Healthcare Recruitment (AAIHR). Avant Healthcare Professionals is a member of the Jackson Healthcare® family of companies.
---
Subscribe