Healthcare Industry Will See Most Growth Over Next Decade According to U.S. Bureau of Labor Statistics Report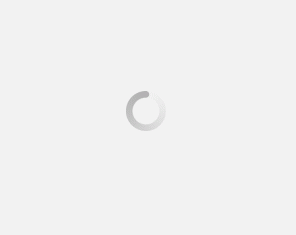 January 26, 2016
According to the U.S. Bureau of Labor Statistics, the healthcare industry is reported to grow faster and add more jobs between 2014 and 2024 than any other sector. The coming "Silver Tsunami" of an aging population approaching retirement combined with the expansion of health benefits to millions under the Affordable Care Act have no doubt contributed to these latest projections.
Highlights from the BLS report:
The labor force continues to age. The median age of the labor force was 37.7 in 1994, 40.3 in 2004, 41.9 in 2014, and is projected to be 42.4 in 2024. At the same time, the overall labor force participation rate is projected to decrease from 62.9 percent in 2014 to 60.9 percent in 2024.
Within GDP, medical services will continue to grow as a share of nominal personal consumption expenditures. This category is projected to account for 18.0 percent of consumption in 2024 higher than its 16.7-percent share in 2014 and 15.0-percent share in 2004.
The healthcare and social assistance major sector is expected to become the largest employing major sector during the projections decade, overtaking the state and local government major sector and the professional and business services major sector. Healthcare and social assistance is projected to increase its employment share from 12.0 percent in 2014 to 13.6 percent in 2024.
Healthcare support occupations and healthcare practitioners and technical occupations are projected to be the two fastest growing occupational groups during the 2014 to 2024 projections decade. These groups are projected to contribute the most new jobs, with a combined increase of 2.3 million in employment, representing about 1 in 4 new jobs.
Among the fastest growing occupations listed are registered nurses and physical therapists.
Download the official release from U.S. Bureau of Labor Statistics at the link below.
BLS Employment Projections 2014-24 (PDF)
About Avant Healthcare Professionals
Need nurses? Avant Healthcare Professionals is the premier staffing specialist for internationally educated registered nurses, physical therapists and occupational therapists. Avant has placed thousands of international healthcare professionals across U.S. facilities to help improve the continuity of their care, fill hard-to-find specialties, and increase patient satisfaction, revenue and HCAHPS scores. Avant is a Joint Commission accredited staffing agency and founding member of the American Association of International Healthcare Recruitment (AAIHR). Avant Healthcare Professionals is a member of the Jackson Healthcare® family of companies.
---
Subscribe