Shari Dingle (Sandifer) Costantini
Chief Executive Officer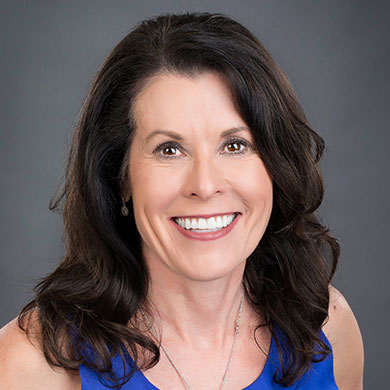 Shari Dingle (Sandifer) Costantini, RN, MBA, is a renowned expert in the healthcare industry, with 29 years of experience in strategic leadership, nursing and international nurse staffing. As a registered nurse and accomplished business owner in healthcare staffing, she offers a unique perspective and keen insights into a wide range of issues affecting medical staff today and is an authoritative source on issues concerning international workers.
Costantini is a strong advocate for creating supportive work environments in which healthcare workers will thrive and improve patient outcomes. Her company, Avant Healthcare Professionals, has placed more than 1,500 international nurses, physical therapists and occupational therapists throughout the U.S. The company, which has grown 40 percent annually since inception, is recognized as an industry leader and innovator in healthcare staffing.
Avant was a founding member of the American Association of International Healthcare Recruitment. Through AAIHR Costantini actively lobbies Congress for immigration reform to allow a consistent flow of highly skilled healthcare professionals. She belongs to numerous professional organizations and she has authored various articles and blogs. Costantini is on the Rollins College Center for Advanced Entrepreneurship and the Central Florida Foundation boards, Immediate Past-Chair of Orlando, Inc., and Chair of Regulatory Affairs for AAIHR.
Awards & Recognition
Inc. 500/5000 (2012, 2013, 2017)
Women Presidents' Organization's Top 50 Women-Owned/Led Companies in the U.S.
E&Y Entrepreneur of the Year, 2017 Florida Regional Award Winner Healthcare
100 Most Influential People in Staffing – Staffing Industry Analysts 2013
Global Power 100 – Women in Staffing – Staffing Industry Analysts 2017
Healthy 100 Work Place (Awarded by Florida Hospital)
Florida Companies to Watch 2012 (Awarded by GrowFL)
Orlando Business Journal's Women Who Mean Business
Top 100 Companies for Working Families by the Orlando Sentinel
Enterprising Women of the Year Award 2012
---
Lesley Hamilton-Powers
Senior Vice President of Operations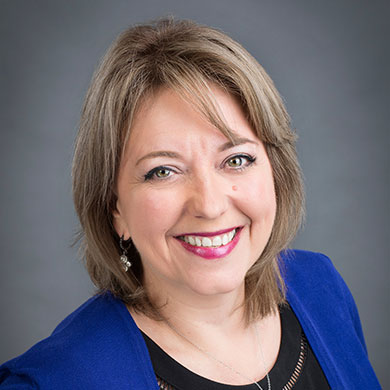 Ms. Powers joined Avant Healthcare Professionals in 2006, bringing extensive international recruitment experience to the company. She is one of the most tenured executives in the industry with more than 25 years of experience in international healthcare staffing. Her nursing career began in 1989 when she graduated from nursing school in New Zealand and worked in Oncology. Her experience as a Registered Nurse spans several countries including the United Kingdom, New Zealand and the United States.
Ms. Powers began her career in international healthcare staffing with O'Grady Peyton International, a division of AMN. She was instrumental in building the worldwide recruitment platform for Assignment America, a division of Cross Country TravCorps. She later joined Geneva Health International in New Zealand where she led the recruitment efforts for healthcare professionals seeking international placement.
Ms. Powers has a passion for the U.S. recruitment business borne out of her own nursing experience gained in the U.S. in the early stages of her nursing career. Her experience as a nurse in three countries provides her with a unique and valuable perspective to Avant's recruitment and clinical programs. She has successfully recruited in many countries, including the United States, Canada and the Middle East. While at Avant, Ms. Powers has been instrumental in developing and leading many of the operational areas of the company including recruitment, immigration and licensure processing, exam preparation, quality compliance, clinical programs, transition, and retention support of Avant's healthcare professionals. She currently oversees recruitment, document control, quality compliance, immigration, licensure and credentialing, client services and nursing education.
---
Brian Hudson
Senior Vice President of Sales and Marketing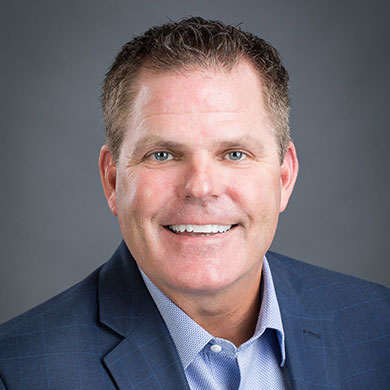 Mr. Hudson is a seasoned sales and marketing executive with a successful track record of developing and leading regional and nationwide sales organizations. He has entrepreneurial business start-up and large public company experience with total P&L responsibility up to $300M. Mr. Hudson has a proven track record of developing and executing strategic sales and marketing plans designed to drive momentum and exceed sales and profitability goals.
Mr. Hudson was a member of Avant's executive leadership team when the company pivoted its business model to therapy services and was instrumental in building a nationwide post-acute client base in 2009 through 2011. He relocated to the West Coast of Florida, joining KForce Healthcare as a Managing Director. When KForce divested that business unit Mr. Hudson joined Pyramid Healthcare Solutions as their VP of Sales & Marketing. Anthelio acquired Pyramid Healthcare Solutions in 2015.
Mr. Hudson is a member and actively involved in the Healthcare Financial Management Association (HFMA) and has served on the board of the American College of Healthcare Executives (ACHE).
---
Adam Kless
Vice President of Clinical Operations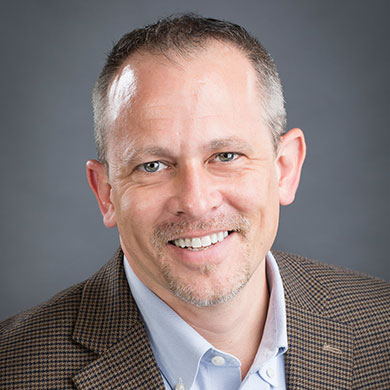 With over 10 years of experience as a Chief Nursing Officer for academic, non-profit and for-profit health systems, Mr. Kless has worked in notable health systems such as Cleveland Clinic, University Hospitals, Community Health Systems and HCA.
Mr. Kless expertise lies in the development of performance improvement initiatives, strategic planning of clinical services, patient experience, creating positive cultures, electronic medical record implementation, regulatory compliance and remediation, and development of business models for clinical programs.
Mr. Kless received his MBA degree through Western Governors University. He also holds a MSN degree from Case Western Reserve University and an NEA-BC certification.
---
John Townsley
Senior Vice President Human Resources and Compliance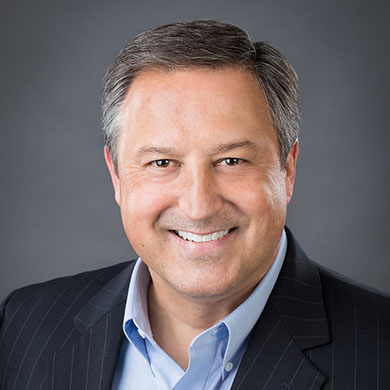 Mr. Townsley is a strategic human resource leader with over 30 years of experience working with both publicly traded and privately owned large and mid-sized, national and international organizations including Fortune 50 public companies. He has led human resource initiatives in technology, pharmaceutical, manufacturing, and construction markets. Mr. Townsley has expertise in talent lifecycle, leadership development, employee and labor relations, business analysis, compensation, benefits, mergers and acquisitions and organizational change management.
Mr. Townsley brings a deep understanding of cultural diversity working with organizations that have a global presence, most notably in Asia, Europe and the United Kingdom. His HR and Compliance background is extensive having worked in engineering and construction with Balfour Beatty, technology with FARO and Syniverse, manufacturing with Emerson, Danaher and Crane Co. and healthcare with Cardinal Health.
---
Jennifer David
Associate Vice President of Client Relations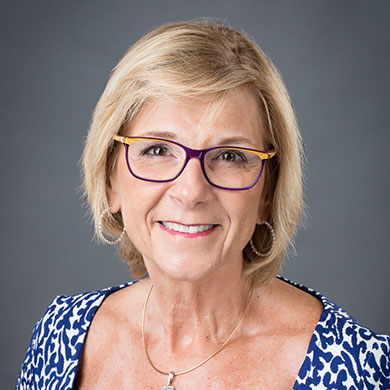 Mrs. David has a distinguished 38-year career in nursing. She has held leadership roles in cardiac critical care, as a Cardiac Cath Lab Director, Branch Director for a national home care company, and as an Adjunct Professor at Seminole State College. As VP of Client Relations, Mrs. David manages clinical client relationships, supports nurses on assignment and communicates with client clinical staff.
Mrs. David began her nursing training at Broward Community College in 1976 and received her BSN from the University of South Florida. She completed her master's in healthcare administration at the University of St. Francis in 2000. She is active in the community and sits on the Seminole State Foundation Board where she will serve as the 2016 Chair, as well as Seminole State Nursing Advisory Board. Mrs. David is also a member of Advisory Board for Central Florida Regional Hospital.
---
Lauren Harju
Controller and Vice President of Finance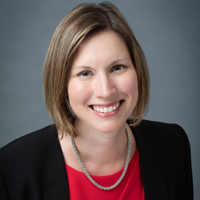 Before joining Avant, Mrs. Harju worked for 12 years at Ernst & Young, auditing and consulting with a variety of companies, ranging in size from large privately-owned companies to Fortune 100 companies, including many household brands. During this time, she led teams of over 25 people, identified efficiencies trained and managed those team members, performed complex technical research and analysis, and analyzed financial statements and Securities and Exchange Commission (SEC) filings for compliance with Generally Accepted Accounting Principles and SEC rules.
Mrs. Harju joined Avant in November of 2018, bringing her expertise of accounting, financial reporting, and financial analysis to the team. She received her Bachelor of Science in Accounting and Masters of Accounting from the University of Florida. In 2005, she became a Certified Public Accountant in the State of Florida.