Embracing Change - The Elephant In The Room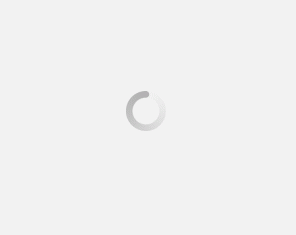 December 07, 2020
Let's face it; we have challenges that come and go like a whirlwind right before our eyes. Many people choose to deny the reality of change or secretly hope it dissipates before dealing with or addressing the situation. The world of healthcare exemplifies this to a tee. One day, jobs are stable, and our professional aspirations are well on their way to being met. At the snap of a finger or signing of a proposed rule/bill, we are filled with fear and doubt of what will happen next. This is called life. Challenges are inevitable, and some things are beyond our control. Whether it be a retrogression, Medicare change, company redistribution, an unexpected personal matter, a letdown, or relationship woes, perspective and taking appropriate action are vital in making it through each roadblock. What else can we do when faced with them?
Be thankful and positive
When a significant challenge is dumped in our lap, it's easy to stay heavily focused on the negative aspect of it. Try to objectively think through or write out any good in the situation. For example, you were just informed that a new law puts your profession at risk for layoffs. The first reaction is to freak out, right? Go ahead, let it out for a minute, but then relax and embrace the good. You still have a job, the news is only a "what-if" at this point, and others are in the same boat. You work in a healthcare industry that has much to offer. The uncertainty feels massive but is temporary. The trial will eventually end, and you will make it through, whatever the outcome may be. Try not to overthink or excessively worry about the parts that are beyond your control.
Shine your light
When you are struggling, there is always someone else facing trials too. Don't let your light become stagnant or dim. Serve! Find someone in need of help and light their candle. Guide them through a tough time, and this will lessen the focus on your woes. Patients are a prime example of people needing encouragement and help. A smile, story, or listening ear can change lives. Leave your distress at the door and be as light to this world in need of brightness. Blind others with joy, even when you don't feel much of it. The reward is priceless.
Maximize productivity
Be assured your workload and ethics are being watched. When tough times hit, and professional decisions are made, your hard-working disposition is bound to be a factor in decisions made. Do your part and make sure you are seeing the expected number of patients or meeting any quotas set for you. Communicate effectively, complete tasks on time and with accuracy, and stay organized. Companies desire employees who display effective time management without being spoon-fed each step of the way. Also, consider what other jobs you can do or how you can help out your team. Creative thinking and ideas can bring significant change and are appreciated by most people.
Stay informed and advocate
This is where you do have some control! Whatever your challenge is, make sure you are updated with the latest information on the change or problem. Sometimes, you can propose solutions no one else has thought of. There may be someone to contact and make your voice heard. Or, it may merely be a case of reducing your worry and stress level by knowing what is going on and what to potentially expect. In essence, you are looking at the problem from all angles. Understanding the situation, gathering facts (not others' emotions), and speaking up when necessary can be steps to take in times of uncertainty.
Self-reflect and tend to your emotions
Times of doubt and trial can result in growth, both professionally and personally. It's never fun going through a painful time or struggle, but the learning process and growth can be one of several positive outcomes. Sometimes, the result of a situation is unexpected, not what you planned or hoped, but better than you could have imagined. Your personal beliefs and ability to reflect are crucial as well. If we don't struggle, we may not realize our strengths, desires, or fullest potential.
Take care of yourself
It's easy to forget to remain active and eat properly during periods of stress. Physical activity stimulates endorphins and allows you to think more clearly. Thus, making logical thinking more of a reality when barriers hit. Consider taking a brisk walk, jog, work out at the gym or home or participate in some form of exercise. Also, make sure you are not stress eating. This usually involves foods that bog our brain and body down and offer very little nutrition. Instead, deliberately have fresh fruits, veggies, and healthy snack options on hand for when a state of emotional emergency hits.
The Bottom Line
Working in the world of healthcare can be extremely rewarding and lead to a fulfilling life. It also comes with some uncertainty, mourning, exhaustion, and challenges. Taking measures to reduce stress and increase coping abilities can allow you to get through times that may seem impossible. Go ahead, take a deep breath…one step, one barrier, one day at a time. You got this!
About Avant Healthcare Professionals
Need nurses? Avant Healthcare Professionals is the premier staffing specialist for internationally educated registered nurses, physical therapists and occupational therapists. Avant has placed thousands of international healthcare professionals across U.S. facilities to help improve the continuity of their care, fill hard-to-find specialties, and increase patient satisfaction, revenue and HCAHPS scores. Avant is a Joint Commission accredited staffing agency and founding member of the American Association of International Healthcare Recruitment (AAIHR). Avant Healthcare Professionals is a member of the Jackson Healthcare® family of companies.
---
Subscribe