Avant Changes Lives
We change the lives of our healthcare professionals by helping them achieve their "American Dream."
We change the lives of our clients through strong staffing partnerships that enable them to overcome staffing shortages and meet their patient care objectives.
We change the lives of patients who receive the care they need from our healthcare professionals.
We change the lives of our associates and their families by providing a stable growth company and a great place to work.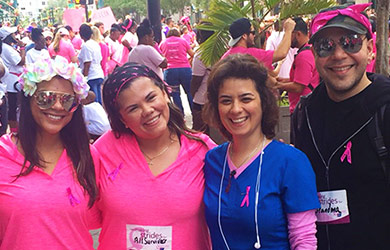 Members of the Avant Cultural Transitions Team along with an Avant RN participate in a local breast cancer walk.
Our Mission
The Avant Healthcare Professionals team is dedicated to making long-term matches between our qualified internationally educated healthcare professionals and our client healthcare facilities in the U.S. to fill critical staffing needs.
Avant was founded by a registered nurse who believed in providing a unique combination of clinical and cultural transitions training as well as personalized, ongoing support to ensure a successful placement of all our healthcare professionals.
Avant is the best guide for international healthcare professionals and U.S. healthcare facilities to use to reach their career and staffing goals.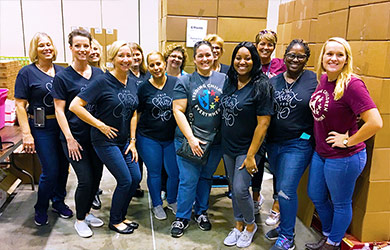 The Avant Clinical Team packs over 2,000 meals for those affected by hurricanes Irma and Maria.
Our Culture
Avant Healthcare Professionals is a leader in the international staffing industry. The Avant team is recognized as a pioneer in the business of successful international healthcare placement.
At Avant, we have a unique corporate culture, and we value holistic well-being. Whether it's providing resources for personal development or encouraging physical fitness, we place great emphasis on work-life balance and the health of all our people.
Based in Maitland, Florida, with more than 350 employees, Avant is a Joint Commission accredited staffing agency and founding member of the American Association of International Healthcare Recruitment (AAIHR).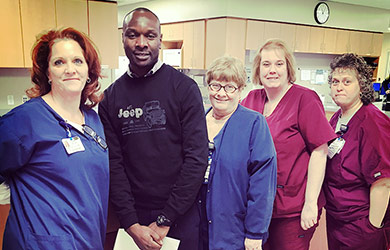 Avant RN and his new clincial team members during their initial "meet and greet."
Our Promise
Positive patient experience. Exemplary clinical quality. Turnkey international staffing partnership delivering stability & reliability.
Avant Healthcare Professionals is founded and operated by nurses and healthcare professionals with experience in professional recruitment. We understand the extensive process and potential issues faced by both international healthcare professionals and healthcare facilities as they seek to provide better patient care through international recruitment.
We are leading advocates for the best staffing solutions. We are always reevaluating and exploring options to identify the best ways to successfully assimilate international employees and provide the highest return on investment for employers.
If you are looking for a way to fill your staffing needs or take the next step in your professional healthcare career, we invite you to discover the many advantages of working with Avant.