5 Reasons Hospitals are Glad they are Using International Nurses During COVID-19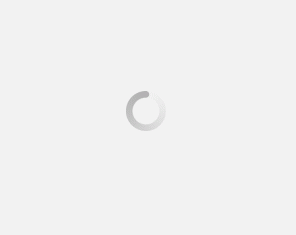 April 13, 2020
As of April 13, 2020, 22,151 people have died from COVID-19 in the U.S. alone, with New York City as the epicenter of the outbreak. Hospitals across the country are reporting hospitals overflowing, and frontline healthcare workers are subject to long hours, intensifying conditions, and often excruciating circumstances.
The U.S. nursing shortage was already a top concern of hospital leadership before the coronavirus outbreak, but now it's at the forefront of the conversation. To combat the lack of frontline nurses, hospitals have turned to international nurses to help fill the gap. Here are five reasons hospitals are glad to be using internationally-educated nurses during this time.
Increase in the Bill Rate of Travel Nurses
The cost of labor has increased with the pandemic. Hospitals are bracing for a surge in COVID-19 cases, and the demand for temporary nurses has risen exponentially. According to a recent study by HIT Consultant, travel nurse pay has nearly doubled as an effect of the outbreak.
Unlike travel nurse bill rates, labor costs for international nurses—like those from Avant Healthcare Professionals—remain both consistent and transparent, and are on average less than that of travel nurses.
International Nurses Have Diversified Experience
Given the diverse backgrounds and experience of internationally-trained nurses, they have a unique perspective on working with highly infectious diseases. A large portion of international nurses are from regions with a history of recent outbreaks. SARS, one of the first pandemics of the 21st century, started in Asia in 2003. Another notable outbreak that made headlines was Ebola in 2015, a highly infectious disease started in West Africa.
While new grads are the recruitment strategy of choice for hospital leaders, they may lack the necessary background to handle critical situations when dealing with infectious disease. Nurses trained abroad have been exposed to unique situations that have helped prepare them for a wide array of circumstances. Healthcare executives will want to ensure they have resourceful and experienced nurses on staff to help combat the virus.
International Nurses Work on Long-term Assignments
Internationally-trained nurses work on long term assignments with contracts that are three years in duration. These more extended contracts add stability and promote retention. The coronavirus will undoubtedly bring high levels of stress and burnout in units, which can increase the overall turnover rate. International nurses provide organizations assurance that they have consistent patient care in turbulent times.
Hiring one traveler after another will eat up costs and resources for hospitals since their contracts are short-term. International healthcare professionals are a good option for nurse leaders looking to retain experienced nurses on staff long-term while bringing cohesion to high-turnover units.
International Nurses are Committed
International nurses, like those sourced from Avant Healthcare Professionals, are driven to succeed in the U.S. They have worked diligently for years in their home country before pursuing their "American Dream." They are carefully selected and trained to prepare for crisis circumstances, and they understand what is expected of them. International nurses bring experience, commitment, perseverance, and determination to serve patients in the U.S.
Rural Hospitals Receive the Help they Need
Rural healthcare facilities across the U.S. are often understaffed and underfunded, and with the compounding effects of the coronavirus, many are facing closures. International nurses can help increase contingency spend for many of these cash-strapped hospitals while adding stability to staff during a crisis. Over 50 percent of Avant Healthcare Professionals' staff are placed in rural communities to help aid hospitals in need.
During this challenging time, the decisions health leaders make today will be critical to patient safety in their facility. International nurses have a vital role to fill in the U.S. health system in the months and years to come.
About Avant Healthcare Professionals
Need nurses? Avant Healthcare Professionals is the premier staffing specialist for internationally educated registered nurses, physical therapists and occupational therapists. Avant has placed thousands of international healthcare professionals across U.S. facilities to help improve the continuity of their care, fill hard-to-find specialties, and increase patient satisfaction, revenue and HCAHPS scores. Avant is a Joint Commission accredited staffing agency and founding member of the American Association of International Healthcare Recruitment (AAIHR). Avant Healthcare Professionals is a member of the Jackson Healthcare® family of companies.
---
Subscribe