Addressing the Opioid Crisis and the Emotional Impact It Has on Nurses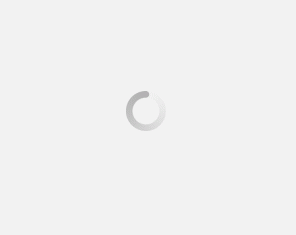 July 30, 2018
Hospitals are committing to cut down on opioid prescriptions since President Trump announced the opioid crisis a national public health emergency. Intermountain Healthcare, a Utah-based hospital chain, pledged to decrease opioid prescriptions by 40 percent in 2018.
Committing to addressing the crisis is a crucial first step. However, only addressing the patient-use side is not a holistic approach to the problem.
The mental health of the nurses and doctors who care for overdosed patients are not considered in the opioid equation. Every day they feel the magnitude of the epidemic, and they are left alone to manage their pain. Ultimately, they may leave the profession altogether without support in facing this problem.
Have you asked how your nurses are feeling?
Nurses are our frontline warriors in this epidemic. Several times each day, they're responding to the screams of withdrawal, managing the inherent chaos of addiction, and dealing with family members who demand an immediate solution. For many patients, it's the second, third or tenth time to the emergency department for the same problem. So, they're desperate, angry and looking for someone to blame, often defaulting to the nurse.
As the VP of Clinical Operations for a nurse staffing agency, I've had nurses from hospitals around the country explain that they feel that they're enabling drug-addicted patients by administering pain medications. However, "managing pain" is an essential aspect of HCAHPS. So, nurses are conflicted about caring for a patient and adding to the problem. This conflict can lead to anger, stress, and frustration among nurse staff, and in some cases, could drive nurses to quit.
The best thing hospital leadership can do is to prepare nurses to care for these challenging patients mentally. This will also help improve employee communication in often stressful situations.
Provide a solution
Recognize the potential of this problem. I make personal visits to our nurses on assignment and always ask them how they are dealing with opioid-addicted patients. It is essential to identify who is having issues on your team. Surveying your nurse team to ask if they felt respected at all levels and supported in their job challenges is a great strategy.
Build a plan to address those who are experiencing an emotional response. It should include a healthy dose of continuous learning intended to help build understanding and empathy for patients' needs. Seeing how our nurses were affected, we now incorporate training on how to care for drug-addicted patients in our curriculum, as well as provide consistent follow up while nurses are on assignment. We want to pre-expose them for what they might face and be there for them when they encounter it.
There will likely be multiple tiers of support needed – varying from the occasional discussions about a particularly challenging patient to more intense, personalized support from your human resources department. Everyone has different experiences and belief systems about addiction, so allow for that. One of the hardest things to address is that opioid-addicted patients should not be discriminated against.
Following up is a must
Consistent follow up is necessary to support your nurse and also allows for positive patient experiences. If your nurses feel that you continuously empathize with them, they will feel the support they need when caring for such patients.
If your team has developed a great plan in addressing this issue, please share it with others. This will be a positive step for patients and your nurses who are the backbone of the healthcare industry.
About Avant Healthcare Professionals
Need nurses? Avant Healthcare Professionals is the premier staffing specialist for internationally educated registered nurses, physical therapists and occupational therapists. Avant has placed thousands of international healthcare professionals across U.S. facilities to help improve the continuity of their care, fill hard-to-find specialties, and increase patient satisfaction, revenue and HCAHPS scores. Avant is a Joint Commission accredited staffing agency and founding member of the American Association of International Healthcare Recruitment (AAIHR). Avant Healthcare Professionals is a member of the Jackson Healthcare® family of companies.
---
Subscribe