Avant Healthcare Professionals Hosts Junior Achievement Students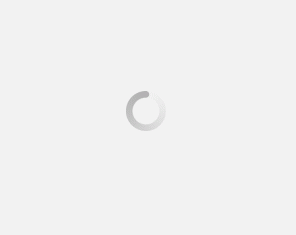 November 13, 2018
Sixteen students from the Junior Achievement (JA) Academy at Oak Ridge High school visited the Avant Healthcare Professionals corporate office on October 30, 2018. Through the Avant Shadow program, JA students were able to see, firsthand, what it's like to be a part of a business that's committed to improving the U.S. nursing shortage. Each student had one on one shadowing experience with an assigned department representative. This personalized experience allowed students to learn about different professional skills and how to utilize them in other areas of their life.
Avant's goal was to offer JA students the opportunity to learn about the different sides of the healthcare industry as well as gain hands-on experience in a corporate setting. Our leadership team also met with the students to answer any questions they had as well as learn how Avant can help them develop their entrepreneurial skills.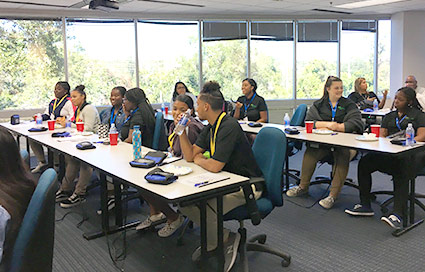 Junior Achievement (JA) is a national organization dedicated to giving young people the knowledge and skills they need to own their economic success, plan for their futures, and make smart academic and economic choices.
Avant Healthcare Professionals partnered with JA of Central Florida in 2017 to positively impact students in the community. Through this partnership, Avant has provided scholarships, employee teacher volunteers and job shadowing opportunities to help guide these students to achieve their professional goals.
"Hosting these students at our facility was a great learning experience for Avant," said Founder and CEO, Shari Dingle Costantini. "We are so happy to serve as mentors and provide our resources to assist these students in their professional growth and development. As a company committed to changing lives, we are fortunate to be partners with such an extraordinary organization like Junior Achievement," Costantini said.
About Avant Healthcare Professionals
Need nurses? Avant Healthcare Professionals is the premier staffing specialist for internationally educated registered nurses, physical therapists and occupational therapists. Avant has placed thousands of international healthcare professionals across U.S. facilities to help improve the continuity of their care, fill hard-to-find specialties, and increase patient satisfaction, revenue and HCAHPS scores. Avant is a Joint Commission accredited staffing agency and founding member of the American Association of International Healthcare Recruitment (AAIHR). Avant Healthcare Professionals is a member of the Jackson Healthcare® family of companies.
---
Subscribe