Celebrating Hispanic Heritage Month at Avant Healthcare Professionals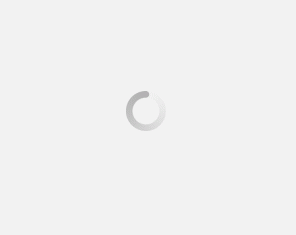 September 15, 2022
Hispanic Heritage Month takes place every year from September 15 through October 15, celebrating the history and cultures of U.S. Hispanic communities. In 1968 Hispanic Heritage Month was initially observed as "Hispanic Heritage Week" under President Lyndon Johnson but was later extended to a month under President Ronald Reagan in 1988. Since then, the month has been celebrated nationwide through festivals, art shows, social media, community gatherings, business events, and more.
The month's timing coincides with the Independence Day of several Latin American countries such as Costa Rica, El Salvador, Guatemala, Honduras, and Nicaragua. Latinos have impacted many lives worldwide as healthcare professionals, educators, scientists, artists, and other professionals, making our communities resilient and equitable. As celebrations for the month begin, here are some ways your hospital facility can incorporate activities for everyone to enjoy.
Celebrating Hispanic Heritage Month in the Workplace
Celebrating different cultures and races in the workplace can be a touchy subject. Employees should be able to openly discuss, embrace, and be proud of their backgrounds; however, some facilities can have a tough time figuring out how to represent each person. Here are some ways healthcare facilities can incorporate activities that involve all employees.
Educate Your Staff
Educating your staff on celebrating the facility's diverse cultures is essential to a healthier work environment. Arranging learning opportunities to incorporate your team in fun ways, such as workshops, recommending books by Hispanic artists, movie time, and more, can help teach and expand their historical knowledge. Prompting thoughtful discussions about race, identity, and gender can result in a more comfortable environment.
Host a Hispanic Potluck
Food is a great way to get your staff interested in adopting new cultural perspectives! Introducing new food recipes through a potluck lunch or dinner can be a fun way for your team to get together and share recipes on what their dish represents in their country or Heritage. From Mexican Chilaquiles to a delicious Tres Leches sponge cake, there are endless recipes that can be brought to encourage your staff to bond with their teams over tasty treats!
Ice Breakers
Organizing ice breakers helps your staff get to know each other better. Hosting a collaborative trivia game that focuses on questions on Hispanic cultures and traditions can start great conversations. Some of your staff may be fluent in Spanish, but others might not, so creating a Spanish word of the day can be a fun way to bring people together. Try not to pressure Hispanic employees to participate more than others in activities as they can feel 'othered' instead of celebrating who they are.
Recognizing Hispanic Avant Corporate Staff
Avant Healthcare Professionals is proud to have Latino and Hispanic professionals passionate about changing lives together. We asked some of our Hispanic employees what their Hispanic Heritage meant to them, and this is what they said:
"Hispanic Heritage " means appreciating my grandparents' sacrifices by leaving everything they knew to give a better life to their children. It allows me to highlight our Hispanic culture by teaching through art, cooking, and so much more. I treasure the culture and values inherited from my parents and pride in passing them on to my son so he never forgets his Heritage. Hispanic Heritage Month is a way to celebrate us, our cultural backgrounds, and our contributions." – Jennifer Paolucci, Director of Employee Support Services.
"My Hispanic Heritage means so much to me; it is central to who I am, my values, interests, and tastes in life. To me, Hispanic Heritage means diversity and richness in customs, cultures, and, of course, food and music. There's a deep appreciation for the sacrifices my parents and ancestors have made in pursuit of a better life. To honor them, my Heritage means doing my part in making spaces more inclusive for everyone and ensuring my two girls continue to embrace their roots." – Kathy Rovito, Research Director and Clinical Analyst.
"My Hispanic Heritage shapes how I view and experience the world. Being able to communicate in Spanish is something that I truly treasure because even though similar to English, there really are some things that can only be expressed in Spanish. Being able to speak the language allows me to connect with others with similar backgrounds in a way that feels more familial and close-knit. It is difficult to put it into words. Celebrating traditional food and music is also part of what my Heritage means to me; the smell and taste of the food from my childhood is something I would like to pass on to the next generation. My Heritage is filled with so much love, color, passion, and joy that going back to my roots makes it so much easier for me to appreciate everything that life offers." - Paula Gomez, Talent Acquisition Specialist.
"My Hispanic Heritage is something that I am proud of. It means family, music, food, and tradition. It means carrying the strength of my mother and relatives who faced obstacles so I can have more opportunities. It is an appreciation for my relatives who came before me and built what I can enjoy today." – Melina Oliver, Recruitment Manager.
The Bottom Line
Hispanic Heritage Month is celebrated nationwide with fun festivities that unite a community that has contributed so much to society through the years. Hispanics and Latinos have impacted many people's lives through art, education, healthcare, and so much more. Whether you're Hispanic, know a Hispanic, or want to learn more about the culture, take this opportunity to celebrate with your staff by hosting activities that can bring you all closer together.
About Avant Healthcare Professionals
Need nurses? Avant Healthcare Professionals is the premier staffing specialist for internationally educated registered nurses, physical therapists and occupational therapists. Avant has placed thousands of international healthcare professionals across U.S. facilities to help improve the continuity of their care, fill hard-to-find specialties, and increase patient satisfaction, revenue and HCAHPS scores. Avant is a Joint Commission accredited staffing agency and founding member of the American Association of International Healthcare Recruitment (AAIHR). Avant Healthcare Professionals is a member of the Jackson Healthcare® family of companies.
---
Subscribe