Everything You Need to Know About Retrogression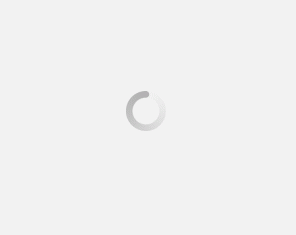 August 10, 2023
TABLE OF CONTENTS
In the May 2023 Visa Bulletin, the Department of State announced that visa retrogression is in effect. As a result of visa retrogression, the immigration timeline for international healthcare professionals is impacted and may cause potential delays. While retrogression is not the best news for international healthcare professionals, it is not as drastic as it may seem. Historically, retrogression has occurred every summer prior to COVID-19. The dates progress significantly when the new fiscal year starts on October 1st. This is when the new quota of Employment Based (EB) visas are allocated. In this blog, Avant Healthcare Professionals will provide information about visa retrogression and what that means for international healthcare professionals.
It is difficult to understand what retrogression is and why it happens without exploring the data on the demand and usage of visas allocated each year by the Department of State. In recent years, COVID-19 has increased the demand for visas needed for international healthcare professionals in the U.S. to treat patients during the pandemic. This creates challenges for international healthcare professionals, such as insufficient visa allocations, country limitations on visa numbers, and visa priority limits. This also affects visa distribution amongst embassies nationwide.
Avant Healthcare Professionals closely monitors the visa bulletin each month to determine the eligibility of candidates to be issued a visa to immigrate to the U.S. On October 1st of each year, the Department of State allocates 140,000 Employment Based (EB) visas to be issued to eligible immigrant visa applicants. The Department of State and USCIS continued to see increased demand from employment-based applicants, causing further retrogression within future visa bulletins.
The result of visa retrogression is that the immigration timeline for international applications will be delayed. This adds additional processing time for all applications that are currently pending a visa interview at the embassy. However, applicants in the early stages of the immigration process can continue to submit their documents to the National Visa Center and finalize their process. This ensures they are in queue for an embassy interview once the priority dates move forward again. Avant Healthcare Professionals anticipates significant progress of priority dates when the October 2023 visa bulletin is published.
Retrogression is not a reason to give up on your American Dream! This is a temporary setback. Becoming a U.S. Registered Nurse is extremely rewarding and beneficial for all international healthcare professionals. The demand for nurses in the United States remains high and is expected to continue to increase in the future. The aging U.S. population, an increase in healthcare needs, and the recent pandemic heavily contribute to the demand for skilled healthcare professionals in the U.S. By pursuing a nursing career in the United States, applicants can continue to take advantage of the opportunities that will arise once the priority dates progress in the new fiscal year. In the interim, you can continue to build clinical experience and enhance your qualifications, making you a highly competitive candidate when you begin your career in the U.S.
It is important to note that professional development and career advancement opportunities in the U.S. typically exceed the opportunities you will have in other countries. The U.S. healthcare system emphasizes continuous learning, cutting-edge technologies, and research advancements, which are beneficial for you while furthering your nursing career. By joining the U.S. nursing workforce, you can access top-tier training programs, specialized certifications, and advanced practice opportunities that can significantly enhance your knowledge and skills. This can lead to increased job satisfaction and open doors to higher-paying positions and leadership roles in the future. The decision to become a USRN will ultimately lead to a better life for you and your family in the U.S.!
International healthcare professionals can still do a few things while waiting for retrogression. At Avant Healthcare Professionals, we believe it is important to stay motivated in your American dream and continue to hold onto any goals or motivation you have for working in the United States. Avant Healthcare Professionals encourages applicants to complete all pending items while waiting for their priority date so they remain at the front line and are ready to get started on their American Dream.
Complete Paperwork and Outstanding Items
It is important to ensure that all the necessary paperwork is handled while waiting for retrogression to end. This includes the NCLEX and an English proficiency exam. These items must be actively worked on as you wait for your priority date to be current. You should ensure these requirements are completed on time, along with any pending license requirements, so you can seamlessly continue your process and realize your American dream!
Improve Nursing Skills
You can focus on improving your nursing skillset while waiting for your priority date to be current. This will give you a competitive advantage when the time comes to secure placement at a facility in the U.S. We encourage you to research opportunities for career advancement in the U.S. by exploring more about the different units and departments you may wish to pursue once you begin working on your first assignment.
Practice Language and Other Critical Skills
Expanding your knowledge and skills as you wait to immigrate to the U.S. will be rewarding when you make your transition and assimilate into the U.S. workforce. We encourage you to practice your English language skills and ensure you are aware of medical terminology that may be introduced to you when you start your assignment. You may also practice other languages if you believe you have mastered English, as this can provide you with an advantage in any healthcare facility.
Get Excited!
Although retrogression may delay the process for you and your family, it is still an exciting time for you as you wait for your future in the U.S. Talk about your dreams and goals with your family and friends so they can be a part of this exciting journey and your future in the U.S. If you are single, you should begin thinking about all the new adventures you will go on and experience. You can look forward to all the traveling you will do and the different cultures you will explore while working in the U.S.
Avant Healthcare Professionals continues to monitor the monthly visa bulletin to ensure you are updated on information regarding immigration and retrogression. You may visit the Avant Healthcare Professionals website or our social media channels to stay updated on the visa bulletin each month.
If you want to start your journey to the U.S., you can apply online on our website. Avant Healthcare Professionals offers a team of experts dedicated to your success in the U.S. Take the first step toward your new life and career! Apply today.
About Avant Healthcare Professionals
Need nurses? Avant Healthcare Professionals is the premier staffing specialist for internationally educated registered nurses, physical therapists and occupational therapists. Avant has placed thousands of international healthcare professionals across U.S. facilities to help improve the continuity of their care, fill hard-to-find specialties, and increase patient satisfaction, revenue and HCAHPS scores. Avant is a Joint Commission accredited staffing agency and founding member of the American Association of International Healthcare Recruitment (AAIHR). Avant Healthcare Professionals is a member of the Jackson Healthcare® family of companies.
---
Subscribe