What to Look for When Hiring a Great Nurse Manager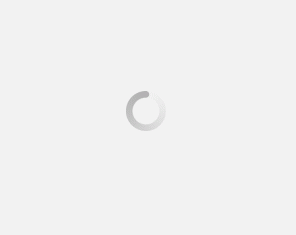 June 20, 2019
By 2026, it is projected that the RN workforce will grow to 3.4 million (an increase of 15 percent from 2016 at 2.9 million). Compounding contributors to the nationwide nursing shortage include an increase in patients, demand for more nurses and an aging population. Now more than ever, healthcare executives are looking to retain skilled nurses at their hospitals. Having well-trained nurse managers on staff is particularly important to maintaining clinical excellence, as their role directly impacts RN staff retention and satisfaction.
About Nurse Managers
Nurse managers are responsible for ensuring their unit is functioning as efficiently as possible while fostering a healthy work environment for their staff. Having an excellent nurse manager on your staff is vital to providing quality patient care. Duties of nurse managers include supervising a nursing unit, directing nurses, overseeing patient care, patient experience, clinical quality, and creating the schedule for their staff. They are usually in charge of coordinating meetings and making some budget decisions.
Great nurse managers aren't easy to find, as they are multi-dimensional and require strong organizational and governance skills. According to the American Organization of Nurse Executives (AONE), reported nurse manager vacancy rates are on average around 8.3 percent nationwide. The demand for nurse managers is projected to increase as the baby boomer generation ages. According to a 2018 study conducted by the National Council of State Boards of Nursing and The Forum of State Nursing Workforce Center, 50.9 percent of the RN workforce is age 50 or older. Years of bedside experience are needed to become a qualified nurse manager, and as these nurses retire, the demand for more experienced nurses to replace managers will grow.
Mere time in nursing alone is not enough to make a great nurse manager. In fact, many early to mid-career nurses can be developed into great nurse managers; however, the key is intentional development in leadership. Leaders are not born. They are made. A select few are self-made, but the vast majority of good leaders are developed and mentored. So, who should you be developing? There are specific qualities to look for when seeking the right nurse to develop into leadership role.
5 Qualities to Look for in Great Nurse Managers
Great nurse managers must exemplify leadership and inspire those in which they direct. If you are looking to hire an excellent nurse manager, here are the qualities you need to look for.
Leadership
Nurses are educators, role models, and advocates; they naturally make great leaders. When hiring a great nurse manager, ensure they are committed to their purpose. A great nurse manager effectively manages day-to-day functions to maximize time and achieve goals. Find a nurse manager that exhibits a style of leadership that involves working collaboratively with their staff, rather than delegating directions.
Exceptional leadership skills can be earned through years of professional development, but there are also formal education and training programs geared toward enhancing leadership qualities. Nursing leadership programs foster more effective leadership skills and are associated with better patient outcomes.
Communication and Collaboration
Proper communication goes hand-in-hand with strong leadership skills. A great nurse manager should give clear instructions in order for their team to collaborate effectively. According to a survey, around 86 percent of corporate executives "cited a lack of collaboration or ineffective communication for workplace failures." Nurse managers will be engaging in two-way communication to their staff, primary care providers and senior executives, so strong communication skills are a must. Additionally, we are finding that nurse managers are having to manage multiple generations within the nursing workforce. Each generation has a specific way they prefer to be communicated with.
During the hiring process, look for qualities such as active listening, non-verbal body language and interaction style in potential candidates.
Organization
This position relies heavily on strong organizational skills. Nurse managers are responsible for creating staff schedules, maintaining personnel files and coordinating meetings. All RNs know that being a nurse is fast-paced and it's easy to get caught in a whirlwind of disorganization. It's is vital for nurse managers to be able to manage their time as effectively as possible while providing support to their staff. Since they may have to manage supplies and budget, it is important that they also have an eye for detail. Nurse managers often find themselves having to help their staff learn how to manage their time as well. Being able to mentor and teach other nurses time management and efficiency is a critical skill in today's multi-faceted, fast-paced hospitals.
Clinical Expertise
Workforce shortages in healthcare have caused concern for the quality of care and patient safety. Nurse managers must possess superior clinical skills to ensure the wellbeing of patients they serve. As stated from a study by the University of Iowa regarding clinical expertise by nurse leaders, "clinical leadership uses the skills of the RN and adds components of general leadership skills, skills in the management of care delivery at the point of care, and focused skills in using evidence-based practice for problem solving and outcomes management."
Emotional Intelligence
Emotional intelligence is the ability to perceive and understand emotions in oneself and in others. Nurse managers can have a strong impact on the retention and engagement of the staff they manage, which is why being able to recognize symptoms of emotional exhaustion and dissatisfaction is crucial. According to a study performed by the University of Peloponnese, emotional intelligence "is a useful tool for nurse leaders and contributes decisively to the achievement of effective management in healthcare." Nurse managers need to be able to tune into the unspoken aspects of employees, physicians and patients. The ability to connect and empathize with others builds trust, and trust builds loyalty—loyalty among staff, stakeholders and patients.
Part of being a good leader involves nurturing others and being aware of their emotions—or being emotionally in tune with the staff.
Bottom Line
Hiring for nurse leadership roles can prove to be challenging in the face of a national nursing shortage; however, finding an excellent nurse manager is crucial to effectively manage the unit, delivering quality patient care, and mitigating nurse burnout. Not only must they have superior clinical skills, but they must have strong leadership and communication skills. As older generations of nurse managers near retirement, emerging leaders will take their place to work toward better patient outcomes.
About Adam Kless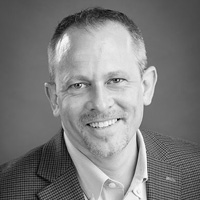 Adam Kless, MSN, RN, NEA-BC served as a Chief Nursing Officer for 10 years at a variety of health systems before joining Avant Healthcare Professionals as the VP of Clinical Operations in 2018. Adam specializes in several areas of organizational development and leadership including performance improvement initiatives, patient experience, and development of business models for clinical programs.
About Avant Healthcare Professionals
Need nurses? Avant Healthcare Professionals is the premier staffing specialist for internationally educated registered nurses, physical therapists and occupational therapists. Avant has placed thousands of international healthcare professionals across U.S. facilities to help improve the continuity of their care, fill hard-to-find specialties, and increase patient satisfaction, revenue and HCAHPS scores. Avant is a Joint Commission accredited staffing agency and founding member of the American Association of International Healthcare Recruitment (AAIHR). Avant Healthcare Professionals is a member of the Jackson Healthcare® family of companies.
---
Subscribe