How Technology is Impacting Nursing Practice in 2020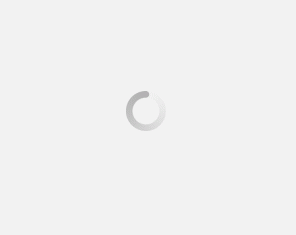 September 10, 2019
In the last 30 years, technological advances have transformed the medical landscape. The days of meticulous charting and manually filing records are dwindling. With emerging technologies in telehealth and electronic recordkeeping, patients have more accessibility to their data than ever before. In the nursing field, technology allows RNs to improve efficiency and communicate more effectively.
While some nurses have oppositions about new technology, saying it takes personal interaction away from the bedside, a survey of 600 nurses show that 82 percent believe that technology positively impacts patient care. For them, the new tools available in health systems help add time back into their day—and with nurse burnout increasing in the U.S.—it may help nurses from leaving their practice setting.
Here is a look at how today's current information technologies are impacting nursing practice:
Benefits of Nursing Technology
The advances in information technology and new devices have improved the quality of life for patients and healthcare professionals alike.
Improved Accessibility
Electronic health records (EHRs) have transformed the healthcare information technology space. An electronic health record is a digital version of a patient's medical history. It can include progress notes, providers, problems, medications, lab data, etc. EHRs can improve patient care by improving the accuracy and clarity of medical records, and making data easily accessible to healthcare providers, doctors, and patients.
Advancements in telehealth have also played a large part in improved accessibility. Telecommunication systems have made it easier for patients separated geographically to receive nursing care via remote patient monitoring, live video conferencing and mobile health apps. In today's environment, it has become easier for those in remote geographic areas to have access to quality care.
Decreased Human Error
New technologies can decrease the chance of human error. Nurses who work long hours or have understaffed units are at a higher risk of making mistakes. With new medical technologies, routine procedures are simplified. For example, automated IV pumps can measure the dosage of medication given to patients. This creates a quicker process for changing drip amounts and dosage.
EHRs also help with decreasing mistakes at the bedside. Since the data is readily available, EHRs can help reduce duplication of tests or delays in treatment.
Positive Impact on Nursing Shortage
Nurse burnout has been a factor in the shortage of nurses in the U.S. Prolonged mental and physical exhaustion can cause nurses to feel stretched thin, which leads to nurses leaving their practice setting. Emerging technologies in telehealth can help mitigate the burden put on nurses since it takes fewer nurses to provide adequate care.
Telehealth also provides nurses the opportunity to reach geographical areas that are identified as having health professional shortages. This includes locations in more rural regions that lack reasonable numbers of healthcare professionals; telehealth helps address these shortages by effectively providing care to patients remotely. These strides in telehealth technology can ultimately reduce healthcare costs by decreasing ER visits and hospital admissions.
Potential Drawbacks of Nursing Technology
The rapid growth of technology in the healthcare space has identified potential obstacles that hospital systems may face.
A Threat to the Human Element
Improved technology can threaten to replace person-to-person interaction between nurse and patient. Nurses have the role of establishing a relationship with their patients and their families; they are responsible for explaining medications, taking vitals and helping patients with daily needs. In some hospitals, nurses are required to wheel in their workstation (a computer on wheels) to record information about the patient. While typing information on a computer is perceived to be more trustworthy by patients and healthcare professionals alike, it will inevitably create less face-to-face interaction.
As a response to the aging population, robotics has become an emerging field in healthcare. In Japan, nurse robots are being manufactured and tested as a way to lessen the burden of nurses; however, these robots lack empathy and a "human touch." More research is required before understanding if these machines will improve patient care.
Generational Divide
Nurse leaders understand that workplace technology integration can be largely influenced by generational differences among staff. In the nursing field, baby boomers make up roughly 50 percent of the entire RN staff. Baby boomers are perceived to be lacking in tech-savvy skills and may be slower to adapt to new devices. According to a journal published in 2015, rapid technological advances are a factor that cause older nurses to retire.
Data and Security Threats
As with most any computerized information, EHRs kept in the cloud or in the form of big data are more susceptible to being hacked. Cybercrimes for hospitals are not uncommon as patient profile data can be sold on the black market ranging from $20 to $50. If an inexperienced employee accidentally clicks on malware, a whole EHR system may be at risk of being compromised. Hospitals that have a breach in data or EHR can pay hefty fines depending on the severity. Security threats to a patient's data can ultimately make a facility think twice before storing important patient records in the cloud.
The Bottom Line
The evolving technological advances in nursing are the wave of the future in healthcare. Emerging new technologies in EHRs, AI, apps and software development are becoming increasingly popular as more hospitals and facilities integrate them into their health system. While there are drawbacks that come with telecommunication, it's clear that information technology has the potential to improve the quality of life for nurses and RNs alike.
About Avant Healthcare Professionals
Need nurses? Avant Healthcare Professionals is the premier staffing specialist for internationally educated registered nurses, physical therapists and occupational therapists. Avant has placed thousands of international healthcare professionals across U.S. facilities to help improve the continuity of their care, fill hard-to-find specialties, and increase patient satisfaction, revenue and HCAHPS scores. Avant is a Joint Commission accredited staffing agency and founding member of the American Association of International Healthcare Recruitment (AAIHR). Avant Healthcare Professionals is a member of the Jackson Healthcare® family of companies.
---
Subscribe