How to Manage a Multigenerational Nursing Staff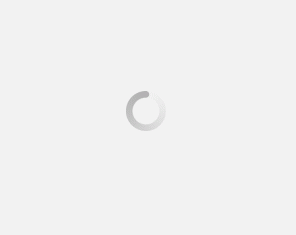 July 17, 2019
Avant Healthcare Professionals hosted eight chief nursing officers and nurse executives from a variety of U.S. health facilities to participate in Avant's annual CNO Roundtable. A reoccurring issue of discussion was how to best manage a multigenerational nursing staff.
Baby boomers make up a significant portion of the nurse workforce (around 50 percent) in the U.S., and with more new grads entering the workforce, it is causing a generational divide which can be difficult for nurse leaders to navigate. According to research from Bradley University, over the last decade, there have been three main generations of nurses that make up the nursing workforce: baby boomers (50.2 percent), Gen Xers (30.4 percent) and millennials (19.4 percent). With each generation possessing their unique characteristics, ideologies and workplace communication habits, creating a well-functioning team can be a challenge.
It's vital to leverage the RNs' skills to improve patient outcomes since workplace diversity can be a factor in their growth and professional development. The mindset of each generation has been linked to their upbringing and background. Here is what you should keep in mind with each generation in your staff.
Understanding Each Generation
Baby Boomers
Baby Boomers, born between 1945 and 1965, grew up in the early age of developing technology. They are hard-working individuals with a strong work ethic. While they embrace structure and procedure, they may not always be apt to change. They are slower to integrate new technology than their younger counterparts.
Their strength lies in their clinical expertise, loyalty to their organization and willingness to put in long hours to get the job done. It is estimated that within the next 10 to 15 years, nearly 1 million nurses will retire, so giving these nurses a chance to share their wisdom and experience with the rest of the staff is beneficial.
Gen Xers
Gen Xers are typically in their 34 to 50 range and were born between 1965 to 1982. Defining events include the end of the Vietnam War, Watergate, and Roe vs. Wade. They are problem solvers and revenue-generators. These individuals are self-reliant and may question the rules. They typically care more about a strong work/life balance than they do a higher salary, since they may be caring for children. Their strengths are ideal for clinical practice and quality assurance.
Millennials (Gen Yers)
The millennial generation, born roughly between 1980 and 1995, are estimated to represent 75 percent of the nursing workforce within 10 years. They were raised in a time of violence and terrorism, but are described as motivated, confident and group-oriented in the workplace. They are team players and enjoy collaboration in their practice setting. They prefer to see learning through experimentation rather than through reading alone.
This generation is quick to adapt to new technology since they grew up in the age of smartphones, tablets, and emails.
Tips for Effective Management
Effective team management for a multigenerational nurse staff relies heavily on leveraging the strengths of each generations' skill set. Here are tips for managing an efficient multigenerational nursing staff.
Work Toward Conflict Resolution
According to a study by the American Nurses Association, research "specifically connects conflict in the workplace with nurse retention." Conflicts can occur from workplace miscommunication, work or personal issues, and technology differences. An environment of constant problems between employees can result in increased turnover, low morale, and reduced profits.
Being aware of generational conflict in the workplace is important to fostering a safe environment for employees. If you are experiencing conflict between your employees, focus on uncovering any underlying assumptions between staff members, while considering any generational values at stake. Be sure to shy away from language that can sound accusatory. Instead, work toward finding a solution together where everyone has the opportunity to learn from one another.
If necessary, consider creating a formal agreement for each team member to review and sign. This will help hold members of the team accountable while creating a respectful work environment for employees.
Coaching and Communication
Having direct lines of open communication is vital to ensuring everyone has equal expectations and a shared clear organizational vision. In a hospital setting, the interaction between your team is critical to ensuring patient safety in your facility. When considering the best methods of communication for each member of your team, be aware of their potential generational preference.
You will need a multifaceted approach when communicating with your team. Baby boomers and Gen Xers are more likely to choose a more direct style of communication like phone calls or in-person. Millennials, on the other hand, may be more receptive to receiving or giving electronic communication. When announcing hospital updates or changes, use a combination of different mediums of communication including flyers, mobile devices, social media, direct, and in-person.
When coaching and instructing, try harnessing the strengths of different generations into your management strategy. Find opportunities for baby boomers on your staff to share their clinical expertise. They also typically respond well when given public recognition for their achievements. Gen Xers don't enjoy being micromanaged, so allow them to work independently when possible.
Millennials thrive off of encouragement and respond well to visual stimulation. According to a study by the Journal of Workplace Behavioral Health, millennials want more feedback and communication from upper-level management.
Technology Integration
Information technology is the wave of the future in healthcare. The digitization of health records, mobile app technology, telemedicine and big data are being harnessed for improved patient care. As a nurse leader, it's vital to understand that each generation may be at a different level of technology expertise. Baby boomers are perceived to be lacking in tech-savvy skills and may be slower to adapt to new devices. On the other hand, Gen Xers grew up in the age of computers and electronic communication, which means they will likely catch on to technology integration quicker.
Consider allowing millennials to capitalize on their tech skills. A study concluded that 78 percent of workers agree that millennials are the most tech-savvy of the generations. Educational workshops to learn new technologies or to better incorporate existing technologies may be a good option for your team.
The Bottom Line
It can be a struggle to unify your nursing unit, especially when large generational gaps exist. The key is to leverage the strengths of each generation to ensure a cohesive staff. This will minimize conflict and promote open communication among your nurses.
Each generation of nurses have great attributes to contribute to their team, so focus on fostering an environment of open-mindedness and inclusion.
About Avant Healthcare Professionals
Need nurses? Avant Healthcare Professionals is the premier staffing specialist for internationally educated registered nurses, physical therapists and occupational therapists. Avant has placed thousands of international healthcare professionals across U.S. facilities to help improve the continuity of their care, fill hard-to-find specialties, and increase patient satisfaction, revenue and HCAHPS scores. Avant is a Joint Commission accredited staffing agency and founding member of the American Association of International Healthcare Recruitment (AAIHR). Avant Healthcare Professionals is a member of the Jackson Healthcare® family of companies.
---
Subscribe