Is Your Hospital Ready for the COVID-19 Pandemic?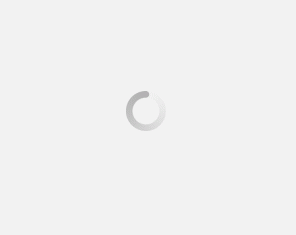 March 19, 2020
The novel coronavirus of 2019 (COVID-19) was declared a pandemic last Wednesday, March 11, 2020, by the World Health Organization. This rapid spreading virus has made its way across the U.S., with over 6,100 cases nationwide. With reports of hospitals becoming overwhelmed in countries including Italy and China, healthcare facilities across the country are bracing for an influx in patients with the coronavirus.
While this is a fluid and developing situation, public health officials have taken measures to limit large gatherings, including canceling sporting events, conferences and promoting social distancing in an attempt to "flatten the curve." While the virus spreading is inevitable, slowing the spread is the key to avoid overwhelming hospital capacity.
Limited Resources, Capacity and Frontline Staff
The U.S. is currently facing a severe nursing shortage, which may affect patient outcomes during the outbreak of COVID-19.
The Bureau of Labor Statistics' suggests that the RN workforce is projected to grow to 3.4 million (an increase of 15 percent from 2016). Contributing causes to the shortage include an increase in patients, an increase in nurse retirements, and an increase in nurse burnout among younger generations.
The frontline staff in hospitals are the first in contact with patients infected with the coronavirus. In Italy's hardest-hit region, it is estimated that around 10 percent of nurses and doctors have been infected and placed into quarantine. If the virus can claim 10 percent of caregivers in hard-hit regions, the U.S. should be even more concerned while facing a shortage of nurses at the bedside.
Resources and bed capacity are other issues facilities need to be aware of since system officials must decide where to place patients in the case they run out of isolation rooms. Depending on how quickly patients become infected and flock to the nearest hospital, there may not be any room for new patients—those with or without the virus.
According to a recent article by NBC News, healthcare providers may have a hard time getting ventilators for coronavirus patients and must make difficult decisions on who will receive life-saving medical care. Rural hospitals are likely to face the brunt of the effects of the virus since they tend to be smaller in capacity and may have a more difficult time getting more medical equipment and protective gear required for a surge of patients.
Taking the Steps to Prepare
While COVID-19 predictions of severity vary by day, it's essential that hospital leaders are taking the necessary steps to prepare for every case scenario.
Megan Baston, the chief nursing officer of Brattleboro Retreat, discusses how her team is preparing for the pandemic.
"Here at the Brattleboro Retreat, we have dedicated an entire section of our website to provide staff with up-to-date guidance and information about COVID-19," Baston said. "It covers everything from steps we're taking to support and encourage social distancing, to detailed hand washing instructions, updates on our PPE inventory, reminders to stay home from work when sick, and tips on managing the many concerns and feelings we're experiencing as individuals during this extraordinary period of time."
Protect and Support Healthcare Professionals on the Frontline
Your frontline staff is the most critical component to maintain a solid hospital infrastructure. As a healthcare leader, it is your responsibility to provide units with proper education and resources specific to a novel virus response. Some hospitals perform drills on a regular basis to train staff on how to handle a potential outbreak. Your frontline nurses need to be protected at all costs.
Consider meeting multiple times a day with your staff to ensure all units have enough medical supplies and protective equipment. While outbreaks are an "all hands on deck" situation, don't forget to check with your staff to get a pulse check on where everyone is at capacity-wise and emotionally. Everyone at the hospital is under pressure during this time, make sure they understand you are there for their support.
Strategize to Allocate Health Care Resources
During the peak of crises in healthcare settings, challenges include having enough medical equipment for patients and maintaining an ideal nurse to patient ratio. It's vital to have solid protocols in place regarding how scarce medical equipment will be used (or denied) to patients. Your team should create a plan that accommodates those that are most likely to benefit from care, outlining exactly which procedures and services will be provided during an outbreak that abides by legal and ethical standards.
Have Plan for Rapidly Processing and Admitting Patients
For patients that are suspected of carrying the virus, you must have protocols to quickly process and isolate the patient for evaluation. Have an effective system in place to ensure patients are given masks/protective gear before the initial assessment. As a healthcare provider, you have the obligation to notify the state and local health department soon after the arrival of a patient with a suspected case.
To mitigate the spread as much as possible in your facility, have designated areas of hand sanitizers at entrances to rooms and buildings. Ensure your triage areas are well-ventilated and allows awaiting patients to sit at least six feet apart.
Having a concrete plan in place for rapidly processing and isolating patients will help minimize the spread of the coronavirus.
The Bottom Line
Preparing your facility for the developing outbreak of COVID-19 is not an easy task, especially since this is a fluid situation that changes day-by-day. Luckily, there are steps that you can take with your units to best mitigate potential issues. It starts by having clear communication with your staff to stick to the processes and protocols.
The Center for Disease Control (CDC) published a helpful checklist for hospitals as they prepare for patients with coronavirus. Find the checklist here.
About Avant Healthcare Professionals
Need nurses? Avant Healthcare Professionals is the premier staffing specialist for internationally educated registered nurses, physical therapists and occupational therapists. Avant has placed thousands of international healthcare professionals across U.S. facilities to help improve the continuity of their care, fill hard-to-find specialties, and increase patient satisfaction, revenue and HCAHPS scores. Avant is a Joint Commission accredited staffing agency and founding member of the American Association of International Healthcare Recruitment (AAIHR). Avant Healthcare Professionals is a member of the Jackson Healthcare® family of companies.
---
Subscribe