Outpatient Centers Impact on Hospital Nurse Staffing
By Avant Healthcare Professionals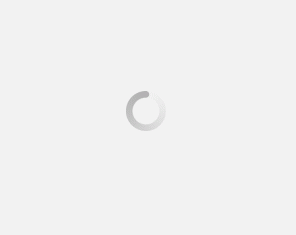 July 23, 2018
"We are losing nurses to outpatient roles – it's depleting our supply of bedside registered nurses," a chief nursing officer (CNO) from Virginia said. Avant Healthcare Professionals, the premier staffing provider of internationally experienced nursing and allied health professionals, hosted a CNO Roundtable to address the challenges of nurse leaders from across the United States.
When asked what challenges they faced, all the nurse leaders nodded simultaneously when the subject of outpatient nursing was mentioned. "If the demand for nurses continues to grow in the outpatient world, then that's concerning," the CNO continued. Many nurse leaders admitted to creating an LPN to BSN program to accelerate that path for their current staff members.
It's hard to blame nurse professionals for wanting to leave the bedside to work in a clinic. The hours are better, nurses are rarely required to work holidays and weekends, and the work is routine, which minimizes stress. It may not pay as much as working in a hospital, but the schedule is hard to beat in comparison.
As nurse professionals enter the field, hospital executives wait in anticipation to see which way the tide will turn. Are outpatient clinics getting most of the nurses or will the nurses gravitate toward hospitals? As outpatient clinics continue to grow creating job opportunities, this will put additional strain on already short-staffed hospitals. Outpatient services accounted for the biggest growth in healthcare adding 25,300 jobs, including 6,800 in physicians' offices and 6,900 in home healthcare, according to an article by Modern Healthcare.
Increased marketing efforts have been made to lure new graduate nurses to the outpatient setting. When the Bureau of Labor Statistics released its 2016-2026 job outlook report on nursing, it predicted that outpatient, home care, long-term care, and rehabilitation work settings would need nurses most. The BLS concluded that the financial pressure on hospitals to discharge patients quickly might result in error causing more people to be admitted to outpatient care centers. In addition, the aging population of the U.S. and the increase usage of outpatient facilities will rise.
Along with the high need comes the expansion of procedures like chemotherapy and surgery, which are traditionally done in hospitals, are now moving into outpatient care centers. Innovative technology is also allowing for more procedures to be done in an outpatient setting. This expansion of outpatient procedures allows nurses to get a high level of hospital experience without having to work in one.
As much as outpatient care centers are fighting for nurses, so are hospitals. America won't see an end to the nursing shortage anytime soon, but there many alternative options that physicians and hospital executives can turn to. Starting an LPN to BSN program for current staff members is a solid idea, along with working with a partner who can help create long term solutions to the nurse shortage.
About Avant Healthcare Professionals
Need nurses? Avant Healthcare Professionals is the premier staffing specialist for internationally educated registered nurses, physical therapists and occupational therapists. Avant has placed thousands of international healthcare professionals across U.S. facilities to help improve the continuity of their care, fill hard-to-find specialties, and increase patient satisfaction, revenue and HCAHPS scores. Avant is a Joint Commission accredited staffing agency and founding member of the American Association of International Healthcare Recruitment (AAIHR). Avant Healthcare Professionals is a member of the Jackson Healthcare® family of companies.
---
Subscribe