Take Action to Fast Track Nurse Visas to Help U.S. Hospitals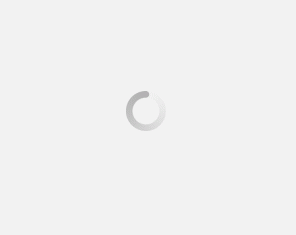 August 05, 2021
As the nursing shortage continues to plague U.S. hospital staff across the country, international nurses are now facing a new challenge to begin their journey as nurses in the United States. Hospitals across the country are dealing with nurses choosing to leave their bedside jobs due to emotional and physical burnout from the extraneous workload caused by the nursing shortage. With over one million registered nurses projected to retire by 2022 and the U.S. Bureau of Labor Statistics (BLS) projecting healthcare occupations to expand by 15% by 2029, the U.S. expects to experience a significant shortage of Registered Nurses.
Hospitals are now on a time crunch to find qualified healthcare professionals to assist with their influx of new patients brought on by COVID-19. There are currently thousands of international nurses that have already completed the visa process and have taken and passed their NCLEX exam. Unprecedented delays at U.S. embassies and consulates worldwide, along with the deprioritization of healthcare professionals, has created a backlog of qualified nurses ready to work in the U.S.
In April 2021, due to a backlog of visas, the U.S. State Department decided to allocate visas based on four tiers. Tier one is predominantly family-based requests and the most prioritized, and tier four being the least prioritized. Essential healthcare workers have been de-prioritized, with nurses placed under the fourth tier. The amount of approved visa petitions has increased from 60,000 per month in 2019 to over 500,000 a month in 2021, making the State Department's priority schedule difficult to allow qualified international nurses to emigrate and work in U.S. hospitals.
There are solutions to the priority structure as it is not based on statutes or regulations and can be amended at the state's discretion. Avant Healthcare Professionals supports the work done by the American Association of International Healthcare Recruitment (AAIHR) and the American Hospital Association (AHA) to call on the State Department to amend their prioritization guidelines. Both organizations have called on Secretary Antony Blinken to amend the April 30, 2021, Immigrant Visa guidelines to prioritize and expedite the visa-issuance process for nurses.
The American Association of International Healthcare Recruitment started a petition on Change.org to urge the U.S. State Department to fast-track immigrant nurse visa processing. The petition has over 15,000 signatures with a goal of 25,000 signatures and to put pressure on legislators. Hospitals need nurses now. As the national nursing crisis continues, we can all work together to get this petition signed and push our lawmakers to amend the prioritization guidelines and expedite these nurses to the U.S. You can find the petition here.
Are you a hospital executive? There are other ways you can help! Below you'll find a template that you can use to write your state senators, urging them to help expedite the processing of visas for immigrant nurses. You can find your state senators here.
Access Senator Letter Template
About Avant Healthcare Professionals
Need nurses? Avant Healthcare Professionals is the premier staffing specialist for internationally educated registered nurses, physical therapists and occupational therapists. Avant has placed thousands of international healthcare professionals across U.S. facilities to help improve the continuity of their care, fill hard-to-find specialties, and increase patient satisfaction, revenue and HCAHPS scores. Avant is a Joint Commission accredited staffing agency and founding member of the American Association of International Healthcare Recruitment (AAIHR). Avant Healthcare Professionals is a member of the Jackson Healthcare® family of companies.
---
Subscribe