The bedside nurse's role in population health management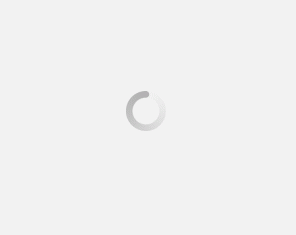 September 18, 2018
Hospitals are taking a stance on patients' lifestyles since non-medical factors such as social, behavioral and environmental issues have a substantial impact on patient health.
Tech companies have also been stepping into the population health ring. In March 2018, Uber announced Uber Health: a way to partner with healthcare organizations to provide reliable, comfortable transportation for patients. The announcement mentioned that over 100 U.S. healthcare organizations, are already using Uber Health to encourage patients to be more proactive in their care.
As more organizations focus on population health initiatives, healthcare workers adjust their practice to fit those needs. The role of the bedside nurse continues to shift beyond acute care.
Promoting wellness and disease prevention is not new to nurses at the bedside. However, since the Affordable Care Act in 2010, more reimbursement programs are encouraging hospitals to be catalysts in community health engagement. Many U.S. facilities require nurses to be patient health advocates in helping people stay healthy and avoid chronic diseases.
In 2016, the National Advisory Council on Nurse Education and Practice (NACNEP) called for changes in nursing education to better align with a new emphasis away from acute care and toward population health management.
Population health management
Population health management programs are geared toward closing the gap of health disparities across demographics because of social determinants of health. Social determinants of health are conditions in the environments in which people are born, live, learn, work, play, worship, and age that affect a wide range of health, functioning, and quality-of-life outcomes and risks, according to Healthy People 2020.
In 2016, the Centers for Medicare and Medicaid Services announced a 5-year, $157 million test of a payment model called Accountable Health Communities to accelerate the development of a scalable delivery model for addressing upstream determinants of health. Hospitals in lower-income areas have more pressure from Medicaid to enact population health management initiatives. The impact of population health programs is much greater in lower-income urban communities than in suburban counterparts.
According to the 2015 study Moving From Patient Care to Population Health: A New Competency for the Executive Nurse Leader, the goal in population health management is to keep the patient population as healthy as possible and minimize the need for acute care interventions such as emergency room visits and hospitalizations. If population health initiatives are measured successfully in terms of a reduction in the total cost to the organization, hospitals are rewarded with increased reimbursements.
Common ways that hospitals measure population health management success are as follows:
Increased levels of physical activity
Declines in newly diagnosed cases of diabetes
Fewer work days lost to illness or disability
Treating population demographics
Nationwide Children's Hospital in Columbus, OH became a part of an accountable care organization under Medicaid, making the hospital financially responsible for treating sick children. Nurses in the ER were treating a high-volume number of patients with injuries and illnesses related to gang violence and other social issues surrounding the Southern Orchards neighborhood. Financially, the organization was struggling to treat all the patients in the ER, which lead them to address the issue at a community level.
Nationwide Children's Hospital began a population health management program in partnership with a network of faith-based and community development organizations, youth-serving nonprofits and local public schools in 2009. Over the next nine years the hospital tracked the results of their program.
Tackling employment and housing issues first, the hospital hired 800 residents from the surrounding neighborhood and renovated several buildings into affordable housing units. Since the initiative, the hospital's insurance company reports indicate that emergency room use has declined compared to use by kids from nearby neighborhoods. The homicide rate declined, and no homicides occurred in the neighborhood in 2017.
Every population health management program success factor will vary based on the community's needs. Nurse professionals are at the front line of these initiatives, and the success of the program will rely heavily on their efforts.
In the health care system, nurses are the primary contact for patients. Nurses see, firsthand, the emerging patterns across patient demographics and identify the need to address wide-ranged treatment and preventative measures. With such insight, nurses have the ability to spearhead population health initiatives through patient empowerment.
Patient engagement challenges
Nurses have the opportunity to establish a strong relationship with their patients by engaging them in their care. Promoting patient participation can reduce recovery time, future injury, and readmissions to the emergency room.
Healthcare professionals have indicated that introducing patient participation in a model of care can be difficult. NEJM Catalyst's latest Insights Council survey on patient engagement found that 63% of respondents said that the time investment required by healthcare professionals is the biggest challenge in implementing patient engagement into care delivery.
Understaffing has a major impact on the lack of patient engagement. Without proper patient ratios, nurses don't have enough time to connect with patients, and the effects of nurse burnout can negatively impact the patient experience.
Beyond staffing challenges, Bertrand Ross, MD, FACC, FACP, Medical Director at Virginia-based Optima Health, said that another problem with patient engagement is that incentives are not aligned. The time and effort to educate, motivate, and troubleshoot issues regarding patient engagement are not restituted very well at present. Creating alignment and increasing staff levels will remove that time investment challenge.
Patient empowerment
Despite the challenges that patient engagement presents, nurses can overcome some of those issues in three critical areas to address population health management:
Strong patient communication
Education
Diversity inclusion
It's essential for a nurse to build a strong and trusting relationship with a patient to keep a patient engaged. Nurses need to practice transparency in communication and open that door for patients to feel safe in taking ownership of their health beyond the hospital walls. It starts with trusting the nurse.
Some hospitals require nurses to ask patients to read back their bedside shift reports as a form of education and patient engagement. Asking a patient to be involved in that process shows strong customer service, she says, it makes the patient feel valued and cared for.
The importance of patient participation remains the force behind the success of population health management programs. The extent to which, and in what ways, patients want to and are able to contribute remains complicated and multifaceted.
Nurses remain the leaders in population health initiatives. Their leadership in patient engagement and treatment education is required to reduce injuries and illnesses within people population groups. It's important that nurses feel empowered as leaders to take on that role.
The nurse shortage has added stress on facilities to meet the basic patient care requirements. Committing to patient engagement is a challenge for many facilities facing the nurse shortage and higher patient demand. Finding innovative solutions to the nurse shortage to increase nurse staffing levels is critical in successfully implementing patient engagement initiatives.
About Avant Healthcare Professionals
Need nurses? Avant Healthcare Professionals is the premier staffing specialist for internationally educated registered nurses, physical therapists and occupational therapists. Avant has placed thousands of international healthcare professionals across U.S. facilities to help improve the continuity of their care, fill hard-to-find specialties, and increase patient satisfaction, revenue and HCAHPS scores. Avant is a Joint Commission accredited staffing agency and founding member of the American Association of International Healthcare Recruitment (AAIHR). Avant Healthcare Professionals is a member of the Jackson Healthcare® family of companies.
---
Subscribe