Avant Healthcare Professionals Recognized for Excellence in Social Media by Digital Health Awards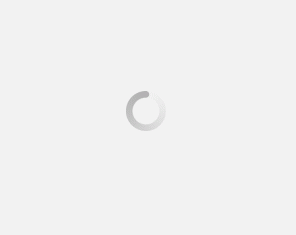 June 17, 2021
ORLANDO, Fla. (June 17, 2021) — Avant Healthcare Professionals today announced that it received a Bronze Social Media Award for its LinkedIn page at the 23rd Annual Spring 2021 Digital Health Awards®. The Digital Health Awards honor the world's best digital health resources. Avant's winning entry was chosen from more than 700 submissions judged by a panel of distinguished experts in digital health media.
"We are honored to have received the Digital Health Award for our LinkedIn social media content," said Brian Hudson, senior vice president of Avant Healthcare Professionals. "We appreciate the engagement from our partners as we continue to provide innovative and highly personalized content."
The competition, which is held each spring and fall, featured 65 categories in the following entry classifications: Web-Based Digital Health, Mobile Digital Health Resources, Personal Digital Health Devices/Wearables, Digital Health Media/Publications, Digital Health Social Media and Connected Digital Health. A panel of 53 experts in digital health media served as judges and selected gold, silver, bronze and merit winners.
The Digital Health Awards program is organized by the Health Information Resource Center (HIRC), a national clearinghouse for professionals who work in consumer health fields. Other well-known HIRC programs include the annual National Health Information Awards, (healthawards.com), which annually recognizes the nation's best consumer health programs and materials (for non-digital resources), and the annual National Women's Health & Fitness Day® (fitnessday.com/women).
About Avant Healthcare Professionals
Need nurses? Avant Healthcare Professionals is the premier staffing specialist for internationally educated registered nurses, physical therapists and occupational therapists. Avant has placed thousands of international healthcare professionals across U.S. facilities to help improve the continuity of their care, fill hard-to-find specialties, and increase patient satisfaction, revenue and HCAHPS scores. Avant is a Joint Commission accredited staffing agency and founding member of the American Association of International Healthcare Recruitment (AAIHR). Avant Healthcare Professionals is a member of the Jackson Healthcare® family of companies.
---
Subscribe