Successfully Integrating International Nurses into Your Staff
By Shari Dingle (Sandifer) Costantini, RN, MBA and Jennifer David RN, BSN, MHA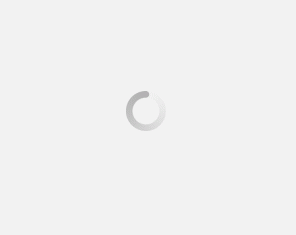 February 07, 2018
CNO Roundtable Discussion Series #2
Eight nurse leaders from across the country gathered to participate at the Avant Healthcare Professionals CNO Roundtable to share their thoughts on the challenges, solutions and opportunities that they face.
Benefits of Diversity
Diversity in staffing is known to produce higher quality work and increase productivity, overall. More importantly, diversity makes your recruitment and retention efforts easier, according to a Glassdoor study. Two-thirds of the respondents in the study said that a diverse workforce is an important factor when evaluating companies and job offers. The Glassdoor study also found that 57 percent of people surveyed think their company should be doing more to increase diversity in its workforce.
For healthcare staffing, diversity is highly desired as it has a direct impact on care delivery. International healthcare professionals are more equipped to care for minority patients as they understand diverse backgrounds and can better communicate bedside shift reports to them, according to an American Nurses Association study.
In this article, Founder and CEO, Shari Dingle Costantini, and Vice President of Clinical Operations, Jennifer David, asked CNOs how they successfully integrate international RNs into their staff. Below are the suggestions.
Address Staff and Peers
It's essential to inform your staff that an international nurse will be joining the team. Take the chance to educate your staff on the nurse's culture and background prearrival of the new nurse.
Some countries' medical terms do not translate accurately in English. Procedures may also vary depending on the country, so educating your staff on the clinical differences is a must. Your staff will be understanding and more willing to help when they are aware of these differences.
Assigning an ethnically diverse preceptor for the new nurse is also very helpful in the onboarding process. If this is the first international nurse on your staff, designate nurse leader support for the international nurse so that they have a "go to person" to depend on when needed.
"We have had a lot of success with international nurses as part of our staffing solution. Understanding what environment these nurses come from and then acclimating them to our environment has been key for our retention program. Our other international nurses also help with that transition in prefacing them." – Caroline Stewart, CNO, Citrus Memorial Hospital
Address Patients
The patient experience is the most important aspect of care. Hospital leadership should encourage unit managers and charge nurses to educate patients and the patients' families on their international nurse's education, preparation and experience. Therefore, it's crucial that the patient understands that they are receiving the best care they can get no matter who their nurse is.
Eliminating patients' requests for nurse changes will reinforce that the international nurse is a part of the team and will make the patient feel more comfortable with their care.
Address the Community
Whether you live in a diverse community or not, discussing the need for international nurses is important. Reach out to key influencers in the community such as the mayor, the Chamber of Commerce, the Rotary Club, local reporters, etc. Inform them of the nursing shortage and explain how international nurses bring value to the community. The goal is to have political backing for a care environment that welcomes diversity.
One of our partners at Great Plains Regional Medical Center met with the mayor and the school board to introduce diversity education to the North Platte, NE community. These meetings serve as a catalyst to successfully integrate internationals into the hospital as well as the community.
Most importantly, the school board should be aware of international families in the community and be prepared on how to integrate these students prearrival. Bullying can be an issue in grade schools which is why the school board should be involved in these meetings.
Overall Goal
Involving your staff, patients and the community in diversity education serve to create a welcoming home for international nurses and internationals, in general. These nurses are looking to be a part of the community as permanent residents. The overall goal is to improve patient care with a staff that better represents the population. Diversifying your community can start with the health care system. Considering international nurses at your hospital is a great start.
---
About the Authors
Shari Dingle (Sandifer) Costantini, RN, MBA, founder and CEO of Avant Healthcare Professionals, is a renowned expert in the healthcare industry, with 29 years of experience in strategic leadership, nursing and international nurse staffing. As a registered nurse and accomplished business owner in healthcare staffing, she offers a unique perspective and keen insights into a wide range of issues affecting medical staff today, and she is an authoritative source on issues concerning international workers.
Jennifer David RN, BSN, MHA, Vice President of Clinical Operations for Avant Healthcare Professionals, has a distinguished 43-year career in nursing. She has held leadership roles in cardiac critical care, as a Cardiac Cath Lab Director, Branch Director for a national home care company, and as an Adjunct Professor at Seminole State College.
About Avant Healthcare Professionals
Need nurses? Avant Healthcare Professionals is the premier staffing specialist for internationally educated registered nurses, physical therapists and occupational therapists. Avant has placed thousands of international healthcare professionals across U.S. facilities to help improve the continuity of their care, fill hard-to-find specialties, and increase patient satisfaction, revenue and HCAHPS scores. Avant is a Joint Commission accredited staffing agency and founding member of the American Association of International Healthcare Recruitment (AAIHR). Avant Healthcare Professionals is a member of the Jackson Healthcare® family of companies.
---
Subscribe