Top Concerns CNOs Face in 2018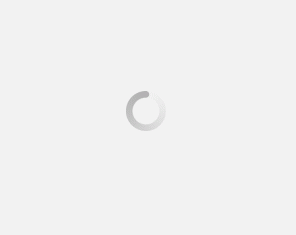 January 08, 2018
CNO Roundtable Discussion Series #1
Eight nurse leaders from across the country gathered to participate at the Avant Healthcare Professionals CNO Roundtable to share their thoughts on the challenges, solutions and opportunities that they face. In this article, Senior Vice President of Avant Healthcare Professionals, Brian Hudson, asks CNOs to address their top concerns. Below are the results:
1. Declining Reimbursement
Reimbursement for all health care services has been under pressure for several years. The result has been decreased payments across the health care ecosystem. This reduction in reimbursements puts additional stress on hospital budgets.
2. Professional Disengagement Among Staff
A high-stress work environment can cause nurse burnout which leads to disengagement in the job. Improper staffing levels caused by the nurse shortage is a factor in creating a stressful work environment. Professional growth and proper staffing levels are required to avoid disengagement.
"Getting nurses engaged with professional associations offers them a resource for career advancement and provides for consistent improvement."

- Kenya Egbonwonu, CNO, Cornerstone Healthcare Group
3. Turnover of C-Suite Colleagues
For the third consecutive year, hospital CEO turnover remains at 18 percent, according to a report by the American College of Healthcare Executives. The continuous consolidation of healthcare organizations, movement toward initiatives of care and retiring leaders from the baby boomer era are influencing these turnover rates. This constant change in hospital leadership negatively affects an organization's care planning, often causing frustration and confusion about where the organization is headed.
4. Recruitment and Retention
Location, competitive salaries and high competition for nurses are a few hurdles that hospitals face in nurse recruitment. The overall sentiment is that the nurse supply in the U.S. is constrained.
"We offer shorter shifts with higher wages to seasoned nurses to recruit them to our hospital. Offering flexibility to an experienced nurse may stall them from early retirement."

- Meg Scheaffel, CNO, Carilion Clinic
"We've noticed a trend in new nurses not seeing the value in longevity at an organization. They stay for two years and then they are on to the next opportunity."

- Tamara Martin, CNO, Great Plains Regional Medical Center
5. Rising Labor Costs for Contract Workers
Hospitals who struggle to attract talent rely on contract labor, such as travel nurses, to help fill the gaps in staffing. This alternative staffing approach can be costly and doesn't provide for the long-term retention that hospitals need. International nurse staffing has been a viable option in combatting the nurse shortage due to the long-term retention that it provides and the positive impact on patient care that it has.
"We have had a lot of success with international nurses as part of our staffing solution. Understanding what environment these nurses come from and then acclimating them to our environment has been key for our retention program."

- Caroline Stewart, CNO, Citrus Memorial Hospital
6. Nurse Pipeline is Primarily Graduate Nurses
Nearly 4 million millennials will enter the nursing profession from now until 2030, according to a recent Health Affairs study. The effect that this will have on patient safety is uncertain. Too many inexperienced nurses are a concern for CNOs as the pipeline of experienced nurses depletes.
"Most new grad nurses have never worked a full shift in a hospital before. They're not prepared for a 12-hour shift and the stress can be shocking to them."

- Brenda Woodcock, CNO, Southside Regional Medical Center
7. Millennial Retention
Retaining millennial employees is an issue in every industry. The nursing industry is not exempt from this issue and hospitals are struggling to ensure that these younger nurses will stay for more than two years.
"Peer panel interviews should be conducted to know if these millennial nurses will stay."

- Brenda Woodcock, CNO, Southside Regional Medical Center
8. Maintaining Staff and Leadership Alignment to Organizational Initiatives
Constant turnover of nurse leadership at all levels disrupts an organization's flow of implementing new initiatives or models of care from the top down.
9. Decreased Leadership in Succession Planning
Due to time constraints and other demands, taking a proactive approach to secession planning can be difficult. Having a pipeline of competent nurses prepared to step into leadership is key. An added challenge is the number of nurse leaders retiring within the next five years.
"Secession planning is challenging. You have to focus on team building and not a lot of nurses want to move up or become CNOs."

- Meg Scheaffel, CNO, Carilion Clinic
10. Nurses Moving into Outpatient Roles
Specialized nurse clinicians with experience are often drawn to work in outpatient clinics that offer a Monday through Friday 9 a.m. to 5 p.m. shift. This normalized schedule and low stress environment is more attractive to RNs than working in a hospital.
"More and more nurse roles are developing to outpatient roles and it's depleting the in-patient roles. We're starting an LPN to BSN program to accelerate that path to becoming an RN. If the demand is going to depend on the outpatient world, then that's concerning."

- Meg Scheaffel, CNO, Carilion Clinic
11. Increased Nursing Needs for Behavioral Health
The demand for psychiatric nurses has grown due to the increased awareness of mental health issues in the U.S. This high demand is pulling registered nurses away from hospitals and into private practices. Added to this issue is the opioid crisis in the U.S.
12. Inconsistent Nurse Leadership on Evening Shifts
Evening shifts are difficult for hospitals as it's hard to schedule experienced nurses during an unpreferable shift. This leads hospitals to frequently assign less experienced nurses to manage operations in the evenings which creates a chaotic environment.
---
About the Author
Brian Hudson is an experienced healthcare staffing executive with more than 20 years of experience in strategic leadership and healthcare staffing, including international nurse staffing. Brian brings a unique understanding of domestic and international healthcare human capital, along with staffing and solutions expertise. Brian can be reached at bhudson@avanthealthcare.com.
About Avant Healthcare Professionals
Need nurses? Avant Healthcare Professionals is the premier staffing specialist for internationally educated registered nurses, physical therapists and occupational therapists. Avant has placed thousands of international healthcare professionals across U.S. facilities to help improve the continuity of their care, fill hard-to-find specialties, and increase patient satisfaction, revenue and HCAHPS scores. Avant is a Joint Commission accredited staffing agency and founding member of the American Association of International Healthcare Recruitment (AAIHR). Avant Healthcare Professionals is a member of the Jackson Healthcare® family of companies.
---
Subscribe