COVID-19 Coronavirus Information for HCPs and Clients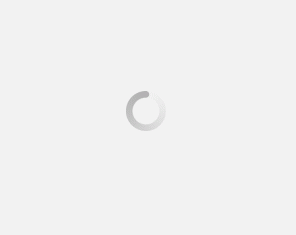 March 17, 2020
Avant Healthcare Professionals continues to monitor and follow guidelines from the CDC and WHO to prevent the spread of the novel Coronavirus. While we are taking necessary precautions, we are focused on staying committed to our mission of prioritizing patient safety amid this nationwide, developing event.
Avant Healthcare Professionals is actively recruiting and processing applicants.
Our team continues to actively recruit and process our incoming international nurses with interest to live and work in the USA. Many of our staff will be working remotely during this time but have full access to phones and our systems are fully operational.
If you are an Avant healthcare client in the U.S. and have questions, please contact:
Lesley Hamilton-Powers
Senior Vice President of Operations
lpowers@avanthealthcare.com
or
Kimberly Urena-Phifer
Client Services Department Manager
kurena@avanthealthcare.com
If you are an active healthcare professional in our program, please contact our ESS team with any questions:
ESS team
essteam@avanthealthcare.com
If you are a new applicant with interest to apply to Avant Healthcare Professionals, please go to https://avanthealthcare.com/ and click "Apply Now" to submit your application.
Should changes or updates need to be communicated, updates will be sent to clients and HCPs.
How to take care of yourself
Public health concerns, such as that of the Coronavirus, should be taken seriously. Listen and follow the directions of your state and local authorities.
If you are feeling sick, stay home. Do NOT go to work. Contact your medical provider.
If your children are sick, keep them at home. Do NOT send them to school. Contact your medical provider.
If you or someone in your household has tested positive for COVID-19, keep the household at home. Do not go to work. Do not send children to school. Contact your medical provider.
If you are older, stay home and stay away from others.
If you have a serious underlying health condition that puts you at increased risk, stay home and away from others.
How to help slow the spread of COVID-19
The older population is at the highest risk of having serious complications from the Coronavirus. Even if you are young and healthy, your actions can increase the risk for others. We all must work together to slow the spread of the Coronavirus.
Work or attend school from home whenever possible.
If you work in healthcare services, pharmaceutical, food supply, or another critical infrastructure industry defined by the Department of Homeland Security, you have a responsibility to maintain your normal work schedule. You should follow CDC guidelines to protect your health while at work.
Avoid eating or drinking at bars, restaurants, and food courts. Using drive-thru, pickup, or delivery will be safer.
Avoid gathering in groups of 10 or more people.
Avoid travel, shopping, and social visits.
Avoid visiting nursing homes.
Always practice good hygiene:
Avoid touching your face

Wash your hands for at least 20 seconds

Sneeze or cough into a tissue, or inside of elbow

Disinfect surfaces frequently
About Avant Healthcare Professionals
Need nurses? Avant Healthcare Professionals is the premier staffing specialist for internationally educated registered nurses, physical therapists and occupational therapists. Avant has placed thousands of international healthcare professionals across U.S. facilities to help improve the continuity of their care, fill hard-to-find specialties, and increase patient satisfaction, revenue and HCAHPS scores. Avant is a Joint Commission accredited staffing agency and founding member of the American Association of International Healthcare Recruitment (AAIHR). Avant Healthcare Professionals is a member of the Jackson Healthcare® family of companies.
---
Subscribe