5 Long-Term Effects of the Nursing Shortage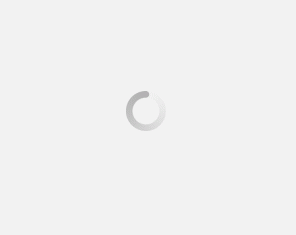 July 22, 2021
Nationwide, healthcare facilities face challenging times when filling open nursing positions due to the undeniable effects of the nursing shortage. By 2030, the nursing shortage is predicted to worsen, with close to one million nurses retiring and leaving the nursing profession. There is an understandable frustration that hospital executives go through when trying to recruit and retain nurses, especially amid America's increasing nursing shortage.
Why is there a Nursing Shortage?
With over one million registered nurses projected to retire by 2022 and the U.S. Bureau of Labor Statistics (BLS) projecting healthcare occupations to expand by 15% by 2029, the U.S. expects to experience a significant shortage of Registered Nurses. The surge of nurses retiring has been an integral part of how the nursing shortage began. The employment of nurses will continue to go up, but unfortunately, those looking for jobs in the nursing profession will not. The demand for nurses will only intensify as older citizens' demand for healthcare increases and nurses across the country continue to retire early. Retiring nurses has put a tremendous amount of stress on our healthcare workers, causing many to leave their positions with no one to replace them. By not addressing the nursing shortage, healthcare organizations will continue to struggle. Studies project the nursing shortage will triple in the upcoming years.
Overview of the Effects of the Nursing Shortage
Patient Mortality Has Increased
There are many concerning effects of the nursing shortage and lack of healthcare professionals—the first being patient mortality. There have been several studies that show links between short-staffed facilities and higher death rates. According to a study done by NCBI, Hartz and colleagues found that a richer registered nurse staff mix was one of the two strongest predictors of lower patient mortality. Patients are being overlooked and neglected due to nurses being overworked.
Nurse Burnout Rises
Another reason is nurse burnout amongst remaining nurses and healthcare professionals. As more and more nurses leave their positions, others are left to pick up the work. Hospitals have also seen an incredible increase in the number of patients since the beginning of COVID-19, leaving many nurses to work overtime.
Hospitals Have Insufficient Nursing Staff
By not having the proper nursing staff, patients are left increasing their length of stay in the facility and are more likely to re-admit due to complications with their experience. There is also the wait time increase for patients needing emergency care. An increase in wait time affects the quality of care for patients across the country.
Forced to work longer hours under extremely strenuous conditions, nurses leave their workdays extremely tired and possibly injured. They are slowly losing their passion for the profession and are feeling more disheartened to complete their tasks. These circumstances make it easier for nurses to make mistakes and medical errors while on the job.
Patient Care Is Suffering
Now the quality of patient care, unfortunately, is left to suffer. When a nurse is burnt out or feels undervalued at their position, it can lead them to make preventable mishaps. Nurse burnout can include medication errors, emergency room overcrowding, or a rise in the mortality rates of their patients.
Hospitals Have Been Paying "Crisis" Pay
Hospitals are also being affected financially by the nursing shortage. To keep up with demand, healthcare organizations have become competitive in recruiting nurses and paying them a fair wage. Hospitals now offer sign-on bonuses, better benefit packages, and almost double what they would pay before for an hourly nurse. According to Avant Healthcare Professionals Trends in Nurse Staffing Study, hospitals are paying anywhere from $100-$150 an hour for nurses due to the extremely high demand from COVID-19 along with the current nursing shortage. Hospitals have increased their overtime pay to make up for the lack of staff throughout their shifts.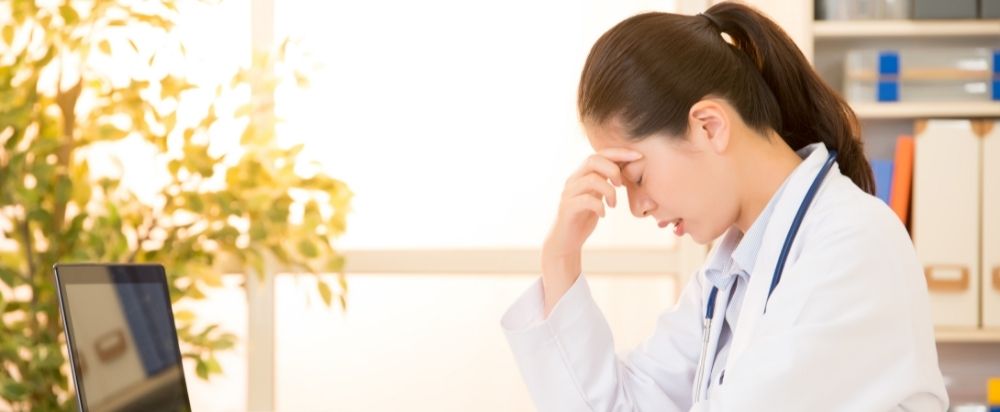 Reasons for the Nursing Shortage
Many factors come into play when addressing the nursing shortage. First, with a high increase in population, there is also a growing demand for healthcare services and workers. Most of this population includes baby boomers who are now requiring extensive medical assistance. As they reach the age of retirement, their healthcare needs will only intensify.
An Aging Population
An increase in patients within hospitals has been the main reason we see an increase in the nursing shortage. An aging population of 75 million "Baby Boomers" continues to drive demand for healthcare services as 80% of them have at least one chronic condition. Also, with an estimated 20 million people now having health insurance coverage through the Affordable Care Act, more individuals are making regular hospital visits.
Opioid Epidemic
The opioid epidemic also has had a significant impact on the nursing shortage. Over a million people were hospitalized or treated in an ER in just one year due to opioid-related issues. The sickest patients will continue to require high-quality treatment and more extended hospital stays, which means the most experienced and skilled nurses will be needed to care for them. There are also ethical issues that nurses face when it comes to distributing opioids and narcotics to patients.
Limited Supply of Nurses
The lack of nurses available is taking a significant toll on healthcare facilities across the country. There are currently 70,000 nurses retiring annually, meaning by 2030, almost a million nurses will retire and leave the workforce with years of experience and knowledge.
There is also the issue of the weakening pipeline of new nurses entering the profession. In 2016, nursing programs in the U.S. rejected 64,000 students. The main reason behind this is the insufficient number of faculty available to teach students and the lack of classroom space. With more than one million RNs set to retire in the next 10-15 years, nursing programs across the country will continue to be affected, thus expanding the gap between current and future nurses.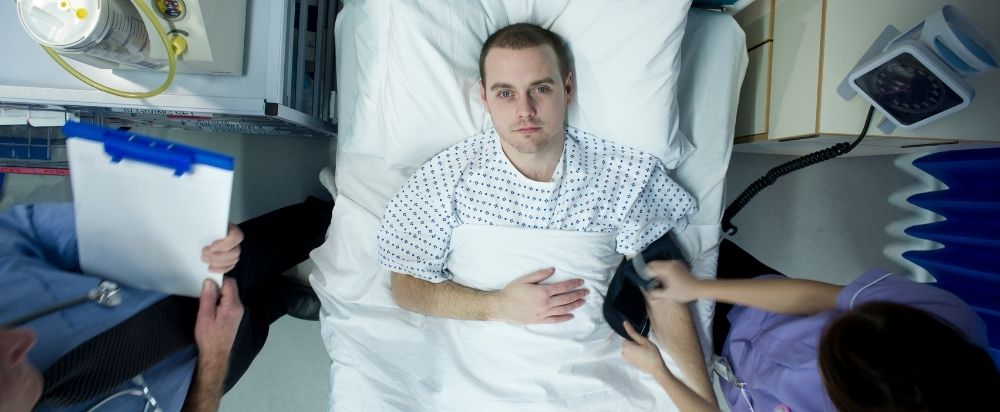 Solutions for the Nursing Shortage
Although it may be a slow-moving process, there are a few solutions healthcare facilities can take to solve the nurse shortage problem. Some solutions include assisting nursing programs and universities by helping train nursing students, utilizing technology to make nursing duties less tedious, and working with nurse staffing agencies to hire international nurses.
Effective Legislation
Some states have begun to act in aiding the decrease of the nursing shortage through legislation. States have been working with legislators to pass laws about the patient-to-nurse ratio, ensuring nurses are not overworked and lessening the chances of hospitals being overcapacity. Although this may work in some areas, ratios may still increase as hospitals keep up with patient care.
Recently, members of the U.S. Senate introduced bipartisan legislation to make unused immigrant visas available to international nurses and doctors. Named the Healthcare Workforce Resilience Act, this legislation would recapture 25,000 unused immigrant visas for nurses and 15,000 new immigrant visas for doctors that Congress previously authorized. These visas will be allocated to nurses and doctors to help them fight against COVID-19 and the nation's nursing shortage.
Utilize Technology
While there are options to assist in increasing healthcare staff, there are also options to assist your current staff in making their job duties more efficient. Some healthcare facilities are looking to technology to lean on for help in making nursing tasks not as tedious. They are using different apps to help with scheduling and credentialing to reduce the potential of nurses working overtime. Many nurses also spend numerous hours completing paperwork for patients, whereas some facilities now use electronic records to reduce their time spent on paperwork.
New Nursing Graduates
Universities and nursing programs are also looking to hospitals to help them train their nursing students by providing a facility to complete their clinicals. Hands-on training is what these nursing students need to mend the skills gap and get ready to work once they complete their programs. Most institutions also want experienced nurses teaching their students to provide years of experience and knowledge for them.
However, due to the lack of hands-on experience for new nursing grads, many have had delays in their graduation, which has left hospitals not knowing how they will fill these nurse vacancies. Recent grads fail to address the experience caused by retiring nurses that are affecting facilities across the country.
Hiring International Nurses
Hospitals have also seen success in increasing nursing retention by hiring international nurses. International nurses have been brought over to the United States before to address past shortages and are a great way to reinvigorate a current hospital's staff. On average, most nurses have five to ten years of experience before coming to the U.S. and can help bridge the gap of expertise between new graduates and nurses who plan on retiring soon.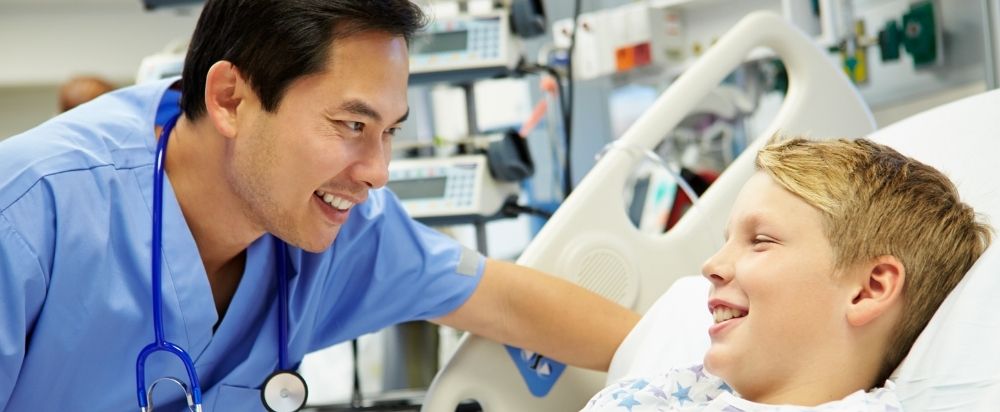 Bottom Line
With hospitals forced to reduce their staff and have employees work overtime, many look to outside options to alleviate the nursing shortage's burden on their team. Although assisting with nursing programs and working on legislation can help reduce the nursing shortage, these are more long-term options. To bridge the gap caused by the nursing shortage, Avant Healthcare Professionals have access to a knowledgeable pipeline of international nurses with experience in all specialties. International nurses can help bridge the gap of expertise between new graduates and retiring nurses. Using international nurses is a long-term solution that provides stability to your organization as international nurses can offer more excellent continuity of care, nurse retention, and reliable patient satisfaction.
Frequently Asked Questions
What is the impact of the nursing shortage on patient safety?
Hospitals are now consistently seeing a correlation between increased workplace aggression and the increase in the lack of nursing staff. Tensions are continuing to run high as the nursing shortage continues to get worse. Patients can feel neglected by their healthcare staff which is more than likely due to a lack of staff within hospitals. Nurses are overworked, causing many to feel as though they are being under-appreciated by their executives. The nurse shortage has also resulted in improper ratios amongst patients making burnout and nurse fatigue an even higher risk.
What are the negative impacts of the nursing shortage?
There are many negative impacts to the nursing shortage. Adverse effects include increased patient mortality, more nurses leaving their positions early, limited patient care as many hospitals are already at capacity with patients and do not have the staff to care for them. Ethical issues can also arise when it comes to the nursing shortage, as there are issues with protecting patients' rights, adequate staffing, advanced decision-making, and quality patient care. The insufficient staff as many nurses that come in will have limited experience.
What happens to patient care when there are not enough nurses?
When there are not enough nurses to care for patients admitted into the facility, the patients will be left to deal with the circumstances. An increase in the nursing shortage will more than likely result in more errors in patient care and higher morbidity rates of patients. Nurses working longer shifts can result in more mistakes made in inpatient care. There is also the risk of patients waiting longer than usual to receive care because of the hospital's lack of staff.
About Avant Healthcare Professionals
Need nurses? Avant Healthcare Professionals is the premier staffing specialist for internationally educated registered nurses, physical therapists and occupational therapists. Avant has placed thousands of international healthcare professionals across U.S. facilities to help improve the continuity of their care, fill hard-to-find specialties, and increase patient satisfaction, revenue and HCAHPS scores. Avant is a Joint Commission accredited staffing agency and founding member of the American Association of International Healthcare Recruitment (AAIHR). Avant Healthcare Professionals is a member of the Jackson Healthcare® family of companies.
---
Subscribe