7 Most Common Nurse Retention Mistakes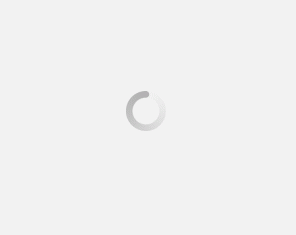 March 20, 2017
One of the great advantages of serving many hospital clients in my role with Avant Healthcare Professionals is that I am exposed to some of the most influential human resource leaders, nurse leaders, executive leaders and keynote speakers from around the country.
I recently had the pleasure of hearing LeAnn Thieman, author of the best-selling book Chicken Soup for the Nurse's Soul, speak at the 2017 Texas Organization of Nurse Executives annual conference in Dallas. LeAnn is an expert on nurse retention and understands that healthy, fulfilled nurses improve patient care, safety and satisfaction. Her presentation at TONE 2017 helped reiterate the importance of nurse retention.
Another advantage that I have in talking to hundreds—if not thousands—of leaders across the country is listening to the mistakes that have been made in regards to nurse retention. While the list can be exhaustive, I have narrowed it down to my list of the 7 Most Common Nurse Retention Mistakes:
The next several years are predicted to be the one of the worst nursing shortages we have seen. As demand increases with the aging baby boomer population, current nurse retirements begin to increase and uncertainty in the healthcare industry continues.
Will you be ready and able to retain your experienced nurses?
At Avant Healthcare Professionals, we provide long-term, internationally educated, experienced registered nurses to enhance your current staffing strategy. Avant nurses also help to improve the continuity of your care, patient outcomes and overall retention while building and stabilizing your core staff.
Our international solution reduces contingent staff spend, reliance on high-cost travel nurses, reduces your attrition and vacancy rates, and decreases your overall long-term staffing challenges.
These are my top seven. What are yours? Did I leave out any that you feel I should've included? Please let me know!
If you're interested in discussing this topic further or are interested in how Avant Healthcare Professionals can help you meet your staffing challenges, contact me today at (407) 681-2999 x193.
---
About the Author
Brian Hudson is an experienced healthcare staffing executive with more than 20 years of experience in strategic leadership and healthcare staffing, including international nurse staffing. Brian brings a unique understanding of domestic and international healthcare human capital, along with staffing and solutions expertise. Brian can be reached at bhudson@avanthealthcare.com.
About Avant Healthcare Professionals
Need nurses? Avant Healthcare Professionals is the premier staffing specialist for internationally educated registered nurses, physical therapists and occupational therapists. Avant has placed thousands of international healthcare professionals across U.S. facilities to help improve the continuity of their care, fill hard-to-find specialties, and increase patient satisfaction, revenue and HCAHPS scores. Avant is a Joint Commission accredited staffing agency and founding member of the American Association of International Healthcare Recruitment (AAIHR). Avant Healthcare Professionals is a member of the Jackson Healthcare® family of companies.
---
Subscribe