A Nurse Documentary: The Journey of Reza Diama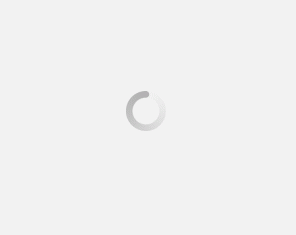 August 18, 2023
Reza Diama, a nurse from the Philippines, has fulfilled her dream of becoming a registered nurse in the U.S. In "A Nurse Documentary: The Journey of Reza Diama," audiences will witness her inspiring journey, as she pours her heart and soul into realizing her American dream through working with Avant Healthcare Professionals.
In this inspirational documentary, Reza shares her unwavering passion for nursing and the satisfaction she experiences when helping others. Reza set a personal timeline for becoming a USRN early in her nursing career. She then discovered a community of Avant nurses who shared their personal advice and experiences with her and got her connected with Avant Healthcare Professionals. With hope in her heart and confidence in her abilities, Reza decided to take a leap of faith and apply. After completing her required interviews, and passing her assessments, she was offered her life-changing contract with Avant Healthcare Professionals.
"And after that, with interviews and initial assessments, I was offered the contract," said Reza Diama. "I was so happy and excited that I immediately called my mom and my siblings. I'm one step closer to reaching my goals."
One step closer to starting her journey as a USRN, Avant Healthcare Professionals ensured Reza had someone by her side every step of the way. We provided invaluable support, offering access to webinars, lectures, and reviewers to make sure she stayed on schedule in preparation for her exams. Personalized, ongoing support is always provided to help ensure a successful placement of all our healthcare professionals.
Leaving behind her beloved family in the Philippines, audiences will watch Reza embark on an emotional journey to her new life in the U.S. The American dream for her extends beyond personal achievements; it encompasses providing financial stability and a brighter future for her loved ones. This is a story of perseverance, dedication, and an unwavering commitment to making a difference.
"The American dream for me is financial stability." said Diama. "Yes, I wanted professional growth, but it has always been to earn well and live well not just for myself, but for my family. I wanted to provide the best for their future, and that to me is the American dream."
Subscribe to our YouTube channel to join us on this extraordinary journey and be part of the mission of Avant Healthcare Professionals—a movement that transforms lives and shapes a brighter future for healthcare. You can watch the first part of Reza's journey here and stay tuned for parts 2 and 3 of her journey to the U.S. with Avant Healthcare Professionals.
About Avant Healthcare Professionals
Need nurses? Avant Healthcare Professionals is the premier staffing specialist for internationally educated registered nurses, physical therapists and occupational therapists. Avant has placed thousands of international healthcare professionals across U.S. facilities to help improve the continuity of their care, fill hard-to-find specialties, and increase patient satisfaction, revenue and HCAHPS scores. Avant is a Joint Commission accredited staffing agency and founding member of the American Association of International Healthcare Recruitment (AAIHR). Avant Healthcare Professionals is a member of the Jackson Healthcare® family of companies.
---
Subscribe