Human Trafficking Blog Series: What You Need to Know About "Cyber Trafficking"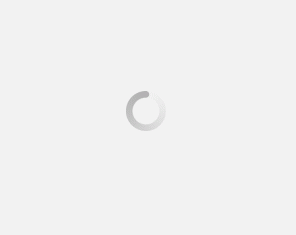 September 17, 2020
Avant Healthcare Professionals is partnered with the International Justice Mission (IJM) to raise awareness of the horrors of human trafficking in all forms. Human trafficking is the illegal trade of human beings for forced labor, debt bondage, or sexual exploitation. Traffickers are continually finding new ways to exploit humans in a $150 billion industry. In the age of the internet, criminals are using the dark web in a growing form of modern-day slavery known as cyber trafficking.
Cyber trafficking is a form of cybercrime—criminal activities carried out on the internet. According to a fact sheet from the IJM, cyber trafficking can include live abuse of children streamed via the internet. In some instances, children are directed in real-time by a predator located anywhere in the world. From the cases that IJM has specifically worked within the cyber trafficking space, the average age of the victim is 12 years old. Cyber trafficking involves an entirely different set of criminals and victims than "traditional" underground trafficking. While the two forms are related, "traditional" trafficking is not necessarily emerging or evolving to more cyber-based abuse.
Cyber traffickers may also use online chatrooms, social media, online employment agencies, or forged immigration assistance websites to recruit potential victims. The traffickers can also offer services via the dark web to their potential customers and collect money from the coercion and abuse of their victims.
Cyber trafficking is a growing concern in developing countries, notably the Philippines, with the proliferation of the internet. Those looking for cyber trafficking content look to make connections in counties like the Philipines to make anonymous payments in return for streamed abuse. Fortunately, the IJM has a strong presence in the Philipines and works closely to support the Filipino and international law enforcement agencies (like U.S. Homeland Security) with investigations and on operations to rescue victims from cyber trafficking. The IJM also partners with government and social services to help the survivors heal from their trauma.
Avant Healthcare Professionals is committed to raising awareness for this cause. At Avant, we are involved closely with the Freedom Challenge, an organization dedicated to freeing oppressed women and children. We are also partnered with IJM to help put an end to human trafficking in all forms. If you would like to learn how we are making a change at a community level, please visit our first post in our blog series.
About Avant Healthcare Professionals
Need nurses? Avant Healthcare Professionals is the premier staffing specialist for internationally educated registered nurses, physical therapists and occupational therapists. Avant has placed thousands of international healthcare professionals across U.S. facilities to help improve the continuity of their care, fill hard-to-find specialties, and increase patient satisfaction, revenue and HCAHPS scores. Avant is a Joint Commission accredited staffing agency and founding member of the American Association of International Healthcare Recruitment (AAIHR). Avant Healthcare Professionals is a member of the Jackson Healthcare® family of companies.
---
Subscribe