Maintaining Hospital Culture Through C-suite Leadership Turnover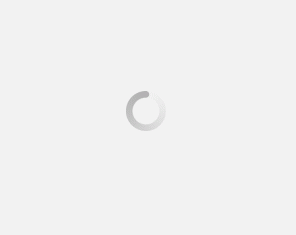 April 19, 2018
Lack of consistency in hospital leadership paired with poor succession planning has left an unstable foundation for hospital culture to thrive as we end the "Twenty-Ten" decade. The combined turnover of CEOs, CNOs and CFOs, have created a perpetual revolving door at the C-suite. According to a recent report by the American College of Healthcare Executives, hospital CEO turnover was 18 percent in 2017. Consolidation of healthcare organizations, retirements fueled by the baby boomers, and innovations in models of care are some of the factors influencing C-suite turnover.
Churn in the C-suite can have a negative impact on financial performance, organizational development, and employee engagement. C-suite turnover creates a toxic environment of competing priorities that can distract organizations from providing high levels of patient care and in attracting top talent at all levels. One area that is most affected by C-suite churn, is maintaining proper nurse and physician staffing.
Despite the factors influencing C-suite turnover, your hospital still has a powerful tool to maintain the organizational culture and provide excellence in patient care: your nursing staff. Through empowering your front-line staff to lead, maintaining proper staffing and patient ratios, your hospital can establish a culture that can withstand the impact of C-suite turnover on culture and patient care.
For example, a 2018 study presented at the American Nurses Association Conference from Overtake Hospital Medical Center in Bellevue, WA identified a decrease in staff morale due to consistent leadership changes. They saw this as an opportunity to restructure their unit-based shared governance council in 2015. For the next three years, they asked their nursing staff to identify their interests and passions, in which they discovered that some nurses were in positions that held no interest to them – which contributed to the disengagement. These nurses were given ownership of projects that interested them, and they provided peer to peer education.
At the evaluation process in 2017, Overtake Hospital Medical Center identified:
a 25 percent increase in staff engagement
zero FTE openings
a Silver Beacon award
the established culture of inquiry increased due to staff bringing forward questions and ideas and following through with evidence gathering, planning and implementation of practice changes
Through this evidence-based example, hospitals can maintain their established culture by:
involving staff as leaders in projects that contribute to an increase in morale and engagement
continuing to encourage certification to advance their role in nursing
promoting staff ownership of unit practices
Enforcing these practices will provide a strong foundation in succession planning and stabilizing culture within the nursing practice. Starting your nurses in leadership roles early will make them accountable and enforce them to maintain the hospital culture. These nurses will be poised for growth and conditioned to take on a future leadership role within your organization.
Although C-suite turnover will continue with retirements, mergers and those looking for better opportunities, you can help offset the negative ramifications by maintaining proper staffing levels and successfully engaging your nurse staff to lead.
---
About the Author
Brian Hudson is an experienced healthcare staffing executive with more than 20 years of experience in strategic leadership and healthcare staffing, including international nurse staffing. Brian brings a unique understanding of domestic and international healthcare human capital, along with staffing and solutions expertise. Brian can be reached at bhudson@avanthealthcare.com.
About Avant Healthcare Professionals
Need nurses? Avant Healthcare Professionals is the premier staffing specialist for internationally educated registered nurses, physical therapists and occupational therapists. Avant has placed thousands of international healthcare professionals across U.S. facilities to help improve the continuity of their care, fill hard-to-find specialties, and increase patient satisfaction, revenue and HCAHPS scores. Avant is a Joint Commission accredited staffing agency and founding member of the American Association of International Healthcare Recruitment (AAIHR). Avant Healthcare Professionals is a member of the Jackson Healthcare® family of companies.
---
Subscribe