Top 5 Things Healthcare Facilities Should Know About Retrogression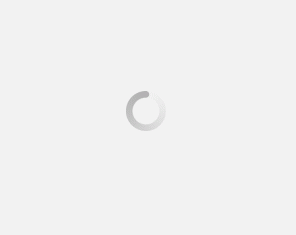 July 25, 2023
One of the significant challenges that healthcare facilities face is the phenomenon known as retrogression. Retrogression refers to the temporary unavailability of employment-based visas due to visa category quotas and priority date backlogs. Awareness of retrogression and its implications is crucial for healthcare facilities to effectively navigate the hiring process and ensure a steady supply of qualified healthcare professionals. Below, we will explore the top five things healthcare facilities should know about retrogression.
What is Retrogression?
Retrogression, in the context of immigration and employment-based visas, occurs when the demand for visas exceeds the available supply. This can result in a backlog of visa applications and delays in visa processing. In healthcare staffing, retrogression affects the recruitment of international healthcare professionals, making it challenging to fill critical positions within healthcare facilities. Visa category quotas, priority dates, and country-specific limitations primarily cause retrogression.
Impact on Healthcare Facilities:
Healthcare facilities experience several challenges due to retrogression. One of the significant impacts is a decrease in the availability of qualified healthcare professionals. The delay in visa processing and longer recruitment timelines result in a limited pool of candidates for healthcare executives to fill the existing gap in their facility. Additionally, retrogression intensifies the competition among healthcare facilities, as they all compete for limited visa slots.
Understanding Visa Priority Dates:
Visa priority dates play a crucial role in determining an individual's eligibility for visa processing. The priority date is secured once an immigrant petition is approved, at which time the applicant is placed in the visa queue for further processing. In other words, the priority date represents the healthcare professional's place in line and helps estimate how long it will take to arrive in the US and receive their green card. Healthcare facilities should monitor and stay up-to-date with priority date movements to assess the availability of visas and plan their hiring strategies accordingly.
The Visa Bulletin contains two charts: the "Final Action Dates" and the "Dates for Filing." The "Final Action Dates" indicate when immigrant visas are available for issuance to foreign nationals. If a healthcare professional's priority date is before the listed date, they can proceed with their visa application. The "Dates for Filing" chart provides earlier priority dates for starting the application process. To read the Visa Bulletin, identify the preference category and the country of changeability for the healthcare professional, compare their priority date to the relevant chart, and be aware of how retrogression can affect visa availability. Regularly checking the Visa Bulletin helps healthcare executives effectively plan and navigate the visa application process for their foreign healthcare professionals. Avant Healthcare Professionals helps facilities during this process and constantly stays updated with priority date movements.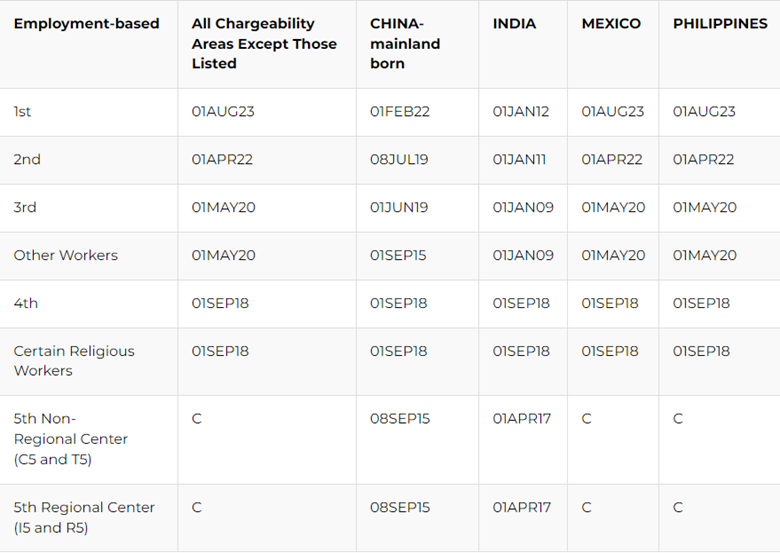 Visa Category Quotas:
Visa category quotas are another critical factor contributing to retrogression. These quotas limit the number of visas issued within specific employment-based visa categories. Some country-specific limitations further impact visa availability. Countries with high visa demand, such as India and China, often face lengthier retrogression periods. To navigate visa category quotas, Avant Healthcare Professionals helps explore alternative visa categories and devise strategic sponsorship plans to maximize their chances of securing visas for qualified candidates.
Navigating the Hiring Process During Retrogression:
Healthcare facilities can adopt several strategies to optimize the hiring process during retrogression. Collaborating with international staffing agencies, such as Avant Healthcare Professionals, specializing in healthcare can provide access to a broader talent pool. Avant develops comprehensive recruitment strategies that emphasize attracting and retaining international healthcare professionals to help mitigate the challenges of retrogression.
The Bottom Line
Retrogression poses significant challenges for healthcare facilities seeking to recruit qualified healthcare professionals. By understanding the nuances of retrogression, healthcare facilities can proactively plan and navigate the hiring process more effectively. Staying informed about immigration updates, visa category quotas, and priority date movements is crucial. Furthermore, collaborating with experienced international staffing agencies, such as Avant Healthcare Professionals, specializing in healthcare can provide valuable guidance and support. By taking a proactive approach and working strategically, healthcare facilities can overcome the hurdles of retrogression and ensure a steady supply of talented healthcare professionals.
About Avant Healthcare Professionals
Need nurses? Avant Healthcare Professionals is the premier staffing specialist for internationally educated registered nurses, physical therapists and occupational therapists. Avant has placed thousands of international healthcare professionals across U.S. facilities to help improve the continuity of their care, fill hard-to-find specialties, and increase patient satisfaction, revenue and HCAHPS scores. Avant is a Joint Commission accredited staffing agency and founding member of the American Association of International Healthcare Recruitment (AAIHR). Avant Healthcare Professionals is a member of the Jackson Healthcare® family of companies.
---
Subscribe