5 Most Asked Questions about the OET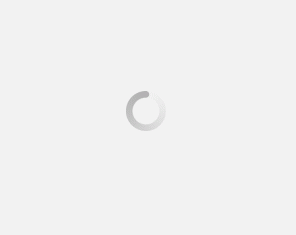 August 30, 2022
Avant Healthcare Professionals has great news for International Nurses! Starting August 1, 2022, the Commission on Graduates of Foreign Nursing Schools (CGFNS) will now accept the Occupational English Test for VisaScreen. This means the OET is now a valid testing option that is available for medical professionals who want to live and work in the US. What is so different about the OET?
Here are five important questions answered so you can have a greater understanding of what this means for healthcare professionals.
1. What is the OET?
OET stands for the Occupational English Test. It is an English language test for healthcare professionals who want to study or practice in an English-speaking environment. To meet recognizing organizations' requirements (i.e. hospitals, clinics, and other healthcare-related groups), candidates must achieve the minimum score in each of the following sub-tests: Listening (50 min), Reading (60 min), Writing (45 min), and Speaking (20 min).
2. What score do I need to pass the OET?
Registered Nurses should aim for these minimum scores in the four sub-sets: 300 in Writing, 300 in Listening, 300 in Reading, and 350 in Speaking. More specifically, you will need a Grade of C+ or higher in Reading, Writing, and Listening, and a Grade of B or higher in Speaking.
3. Where can I take the OET?
As of now, OET can be taken at over 300 venues in more than 60 countries around the world. You will need to take the test at a physical location, where you choose either a paper or virtual exam. Most locations offer the test 1-2 times per month, so check your closest venue for their availability here.
4. How long after I take the test, will I get my results?
You can see an overview of your latest test scores via your online profile on the OET website approximately 12 business days after your test day.
5. How long are the results valid?
Results are valid for two years to secure your Visa Screen.
This announcement gives international nurses who want to register and work in the U.S. something to think about. We encourage nurses to take the exam that best suits them, as these tests are pivotal to providing high-quality and safe patient care in the United States. It is also important to note that although this is a big step forward in the immigration process, it is still a work in progress for the licensure process. Some state boards are still in the works of getting the OET approved, so placement options and/or job opportunities may be limited, which is why it is important to select a Recruitment agency that is knowledgeable in the licensure process. We are excited to have an additional test option for nurses to choose from to ensure they have the most efficient process and can begin work in the U.S. as soon as possible. Stay tuned on our social media channels to learn all the OET exam helpful tips and Q&A that will help you navigate your way to living your American dream!
Avant Healthcare Professionals is the premier recruiting and staffing specialist for internationally educated healthcare professionals. When you join the Avant Healthcare Professionals program, you have entire teams of experts who are dedicated to your success in the USA! Take the first step toward your new life and a new career. Apply today to find out if you qualify to be part of this exclusive program! You could be working in the U.S. in as little as 12 months!
---
Subscribe