5 Questions to Ask When Choosing a Nurse Staffing Agency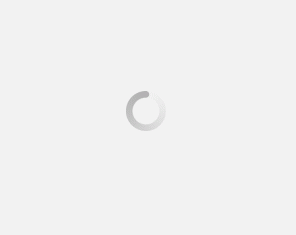 June 08, 2022
Truth be told, there are many existing nurse staffing agencies that can help international nurses become USRNs. However, they differ in the extent of assistance provided, compensation, and benefits. So, the question is: which one is the right one for you?
To find the best, here are five (5) important questions to ask:
Is this nurse staffing agency legitimate and ethical?
When it comes to staffing agencies for aspiring USRNs, look for one that holds recognizable accreditations, affiliations, and industry awards. Working with a Joint Commission accredited organization is vital. This gold standard accreditation prioritizes excellent patient care; thus, when you join a JCI-accredited agency, you can be assured they are assessed with the highest standards by the committee.
It is essential to research the number of years the nurse staffing agency has been in business. Navigating the immigration process can be challenging. Check how many healthcare professionals have secured their visas and green cards through the staffing agency. Some agencies abandon their healthcare professionals because they cannot secure a visa for them. Know what to look for to avoid a negative experience.
Do I need NCLEX assistance?
Some coined the NCLEX-RN as the "golden ticket" to your American Dream. That is pretty clever and not far from the truth. Passing the NCLEX does give foreign nurses sort of a fast pass in the process and, like gold, can be expensive. If you are someone who cannot afford to pay for review centers and exam fees, look for a nurse staffing agency that provides comprehensive NCLEX sponsorship for nurses on their program. What does that look like? It should include assistance with the U.S. licensure process, a fully funded NCLEX review program with dedicated instructors, and covering the costs of exam fees and flight and accommodations (if needed).
Do they require me to pay a Recruitment Fee or a Placement Fee?
If a nurse staffing agency asks you for any upfront payment for recruitment fees… run… fast! Ethical recruitment agencies should not charge application fees or placement fees. Beware of scammers out there who try to take advantage of vulnerable international nurses.
Does this nurse staffing agency have a fair share of good reviews?
There is no perfect staffing agency. However, there is an agency that will meet your needs and be the right match for you.
Do your research and compare. When you search online, the best thing you can do is take both the positives and the negatives and decide for yourself what your non-negotiables are. Take advantage of online communities to hear the actual experiences of nurses. Do your homework.
Search the nurse staffing agency on social media and join online groups for nurses in your country. You will find firsthand accounts of nurses about their agencies. People who are truly happy with their experience cannot help but share it.
Thousands of nurses have already gone before you. Their testimonies are worth considering when choosing a nurse staffing agency.
Does this company provide Transitions Support?
When looking for a nurse staffing agency, it would benefit you greatly to choose the one that offers a transitions program. A Transitions Program is designed to help nurses live and work in the U.S. more smoothly, from clinical preparation to an orientation on American lifestyle and culture. Staffing agencies' transition programs vary in extent. Some agencies offer a couple of days of hotel accommodation to give you time to look for and settle in your apartment.
Some give online lectures to brief you on American culture, but there are a few who guide and assist you from when you arrive in the U.S. until the end of your assignment contract. As you explore options for a nurse staffing agency, it is good to compare their transitions program and choose the one that will give you the most support.
Moving to a new country is undoubtedly one of the most critical decisions you will ever make. Asking the above questions can help you get a clearer idea of the best nurse staffing agency for you. When you have the right nurse staffing agency, you will be less anxious about the future and on your way to achieving your goals and dreams.
Avant Healthcare Professionals is the premier recruiting and staffing specialist for internationally educated healthcare professionals. When you join the Avant Healthcare Professionals program, you have entire teams of experts who are dedicated to your success in the USA! Take the first step toward your new life and a new career. Apply today to find out if you qualify to be part of this exclusive program! You could be working in the U.S. in as little as 12 months!
---
Subscribe