How will you respond when your visa is approved?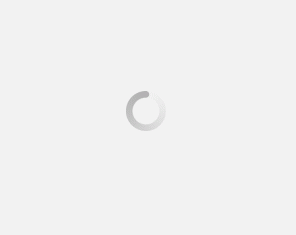 July 23, 2018
Giving and receiving good news
It's one thing to receive good news, and it's another to give it.
As the leader in international healthcare staffing and recruiting, we have the privilege to share good news with our healthcare professionals every single day.
One of the biggest pieces of news we give on a continual basis is the announcement that another visa petition has been approved. It feels so good for us to share this news but it's even better to hear the response from our nurses and therapists when they receive it!
How would you reply if we gave you this great news?
The following quotes were pulled from the numerous replies we receive each week from our healthcare professionals in response to hearing that their U.S. immigrant visa has been approved.
"Thank you for the great news! I could not believe, so soon the case got approved. I thank God and Avant for supporting me always." – Jansi P.
"Thank you so much for the update. I'm thrilled to know my case was approved. I'm excited to be working with you in processing my papers and looking forward to being there in the US!" – Elizabeth N.
---
"Thank you for this information. This needs a celebration. Cheers to everyone for an excellent job well done!!!!" – Iven P.
---
"Excited is an understatement. I am really grateful to God for this gift and dream come true!" – Lilian K.
"Can't contain my happiness! Worth the wait. Thanking the good Lord for all the blessings and making Avant His instrument. Thank you so much and more power to the team." – Dev Y.
"I am so happy to hear that! Thank God we made it! Our prayers were heard! Thank you very much for the update and all your help with this process!" – Christian T.
---
"...We appreciate all your efforts on our behalf in the last two years. You were the only reason we kept going. You were always positive. I now get to thank you in person when finally we get there. Thank you, thank you, THANK YOU!!!!!" – Wendy V.
---
"Indeed it is a great news! I have never doubted Avant and my immigration specialist." – Jann B.
"Thank you for this email. I am very happy for this positive result in achieving my American Dream!" – Jeck T.
"Wow! We are so happy with such great news! Thank you so much! My family are really excited. It's a life changer." – Glenn R.
---
"Thank you for the updates. I'm overwhelmed with gladness to hear the good news. Thank you for your untiring assistance and effort." – Rowena C.
NOW is the time to apply with Avant Healthcare Professionals!
---
Subscribe