Preparing for IELTS Writing Task 1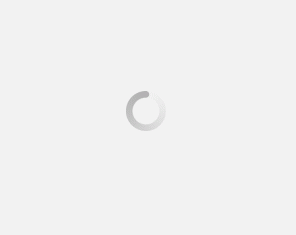 September 27, 2021
The IELTS Writing test…when you read those words, how do you feel? Excited? Apprehensive? No matter your emotions, with some prep and practice, your writing will shine! Before we dive into IELTS Writing Task 1 specifics, let's quickly break this test down.
The IELTS Academic Writing test involves two tasks: Task 1 asks you to write a summary report of 150 words in 20 minutes, and Task 2 is a 250-word essay written in 40 minutes. When your test score is calculated, Task 2 is actually counted twice, due to it being longer in length (and in time!)
So, yes, Task 1 is much shorter, and it doesn't weigh as much on your overall Writing test score…but we cannot ignore it altogether. Depending on what you write, Task 1 could either raise OR lower your total Writing score by half a band! So, let's give it a bit of focus.
Understanding the task at hand
First of all, let's take a look at what you are asked to do. Luckily, each question is always formatted in the same way; the only differences are the types of graphical data provided and the topic you will write about.
First: You are told how much time to spend on this task (20 minutes from beginning to end).
Second: You are given a one-sentence description of what the graphics are showing.
Third: You are told to summarise the info by choosing the main points and make comparisons where you can.
Last: You are told to write at least 150 words.
Now, let's analyze each of these points one by one.
Timing
The instructions will always tell you to spend "about 20 minutes on this task". That amount of time includes reading through the question, interpreting the data, and deciding what you want to include in your summary, actually writing the summary, and then saving a bit of time for proofreading. When you practice, try this breakdown:
The first 3 to 4 minutes – read the question and decide which data points are most important to write about.
The next 10 to 12 minutes – write the summary report.
The last 4 to 5 minutes – proofread everything you have just written. Correct any errors wherever you see them.
The Graphical Data
When you read through your writing prompt, notice that the first sentence describes the data in the graphs. You may be given any kind of graph (bar graphs, pie charts, line graphs, tables) or illustration (maps, blueprints, or diagrams). Some Task 1 questions may even involve a combination of two or more graphs or charts. Be sure that you clearly explain what sort of graphical info you are looking at; this should be in the first sentence of your response. Give the name of the graph or chart and describe how many of them are on the page. Paraphrasing the first line of the prompt is an easy way to do this. Use your synonyms and show off your vocabulary range!
Writing Your Summary Report
Before you charge into the details of your body paragraph(s), choose which data points you are going to describe. Do not make the classic mistake of writing about each one…you have to decide which ones are MOST important. This would include the highest points, the lowest points, the statistics or percentages that remain stable, or a collection of points that are all incredibly similar. Compare the charts to each other. Which ones have the most similar movements? Which ones have completely opposite movements? If you are looking at a map or a blueprint, notice the biggest and most drastic changes. Note the parts that stay the same. Do not try to interpret or guess why the data has changed; that's another classic mistake. Simply report on what you see in front of you.
Length
Make sure that you follow the word count! The Task 1 instructions ALWAYS direct you to write at least 150 words; for most summaries, a length between 150 to 170 is the perfect spot. If you are taking the Computer-Delivered IELTS exam, you will see a word counter at the top of your screen. However, if you are taking the Paper-Based IELTS, you are responsible for keeping count on your own, but it's quite easy! Just count the number of lines you have written on and multiply that by 10. That's your rough estimate. Try not to write more than 170 words, or you may be including extraneous details that don't belong in the summary. Writing too much can cause you to lose sight of your focus, and that can bring down your test score.
Hopefully, these few tips will help you improve your performance on IELTS Writing Task 1. Keep on practicing and applying the IELTS tips we've shared on our blog. Good luck on your future exam!
Avant Healthcare Professionals is the premier recruiting and staffing specialist for internationally educated healthcare professionals. When you join the Avant Healthcare Professionals program, you have entire teams of experts who are dedicated to your success in the USA! Take the first step toward your new life and a new career. Apply today to find out if you qualify to be part of this exclusive program!. You could be working in the U.S. in as little as 12 months!
---
Subscribe