Top 5 Tips for Passing the NCLEX-RN Exam (Nursing in the US)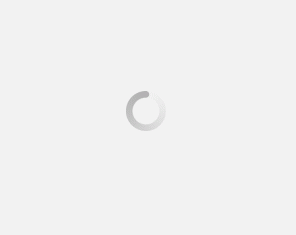 February 12, 2021
Passing the NCLEX-RN exam is one of the biggest challenges for thousands of internationally educated RN's. The National Council of State Boards of Nursing (NCSBN) released its 2020 examination statistics and reported that out of the 12,414 internationally educated RN's that tested last year, only 43.14% passed the NCLEX-RN exam on their first attempt.
The NCLEX-RN exam is undergoing some changes, and the next generation NCLEX-RN is all about the application and analysis of critical thinking skills. Without proper education and the right guidance, it will only get harder for International RN's to pass the exam.
The good news is Avant Healthcare Professionals has assisted thousands of RN's in taking the NCLEX-RN exam and has maintained an average first-time pass rate of 80%. With an NCLEX-RN pass rate consistently higher than the national average for international testers, you can count on us to assist you with a pass! We've compiled a list of our top tips for passing the NCLEX-RN exam. Avant will help you get NCLEX-RN ready!
Read, Read, and Read Again
Did you know that 90% of people that get the questions wrong on the exam are because they missed a keyword or misinterpreted the question? With the new format exam, you now have 2.06 minutes per question to answer all 145. There is more than enough time to read the question, reread it, and understand what is being asked. Paraphrase it and reread it.
"My Avant instructor's voice kept echoing in my ear during the exam, "Read, read, paraphrase, read again." I never forgot this tip! I'm happy to report; I passed the NCLEX-RN exam!" - Rosemary
Be Prepared
Check the NCSBN website before exam day, and carefully read all the information to know what to expect when you get to the testing center. Make sure you understand what the NCSBN website advises. If you're faced with surprises, it can increase anxiety, whereas you feel prepared to know what to expect. You might want to go for a walk the day before the exam to ensure you know where the testing center is. Then you've got no surprise on the day, and you can keep your nerves under wrap.
Test anxiety is a real thing! Did you know Avant Healthcare Professionals offers a solution for anxiety? Ask your Avant representative more about this when you apply.
"I PASSED THE NCLEX-RN exam with Avant! It's the most amazing feeling ever! Your note that morning made such a difference. I was instantly calm after reading it. I will never forget what that did for my confidence going into that room." - Lician
Learn Your Strategies
As you know, there are strategies and decision trees for most NCLEX-RN questions. When you are familiar with the strategies, you can determine the right answers to the questions. Remember, if it's a prioritization question, you think about the airway straight away. If it's not ABC's applicable, maybe it is Maslow's Hierarchy of Needs that you have to look at. Or ask, "how stable or unstable is this patient?" Who's going to have the worst deterioration if you don't see them first? And if it's none of those, what part of the nursing process does this question address? Do you need to do an assessment, or do you need to take some action? Make sure you use those strategies to be successful on the NCLEX.
"During the exam, it felt like I was answering one of my assignments. The tips that I got from the webinars were very helpful. The Avant NCLEX-RN review program has been such a great help in my success in the NCLEX-RN Examination." - Naomi
Eat Breakfast
It might sound elementary, but It is essential to eat breakfast on exam day. You may wake up to a churning stomach and feel too nervous to eat before the exam. But as our Director of Continuing Education says, "a car does not run without gas in the tank, remember that. Our brains need fuel to function at maximum capacity, so please make sure you eat breakfast." It would help if you had the energy to sustain yourself.
"
Without Avant's guidance, I would not even know where to look for information and materials to learn and even pass the exam. Thank you so much for the numerous lectures, webinars, study tips, study materials, reminders, and the encouraging words I have received." - Isaac
Refrain from Cramming
Cramming the night before is not going to help you. This is a critical thinking exam. If you don't know the content now, there is no point cramming the night before. The best thing you can do is get a good night's sleep, get up in the morning, have a good breakfast, and head to that exam ready to own it.
"The Avant NCLEX-RN review program was a key factor to my success. It superseded my expectations as everything I needed to achieve a pass was covered in the program. Personally, the fact that it was deadline driven was a motivation for me to complete it within the specified timeframe. The resources they provided were helpful for me in building my knowledge base." - Ogheneyerovho
The exam process can be nerve-wracking, but if you keep your goal insight, you will have the mental preparedness to give it your best shot. Keep in mind; these are the top tips for passing the NCLEX-RN exam. For comprehensive list of everything you need to pass the NCLEX-RN exam, Avant Healthcare Professionals offers a fully funded and personalized NCLEX-RN Review Program to nurses accepted into the program. Avant RN's have access to interactive theory lectures and webinars, textbooks, a guided online learning management system, and ongoing one-on-one coaching calls with US-educated RN instructors and dedicated program coordinators. Apply today to find out if you qualify to be part of this exclusive program!
---
Subscribe