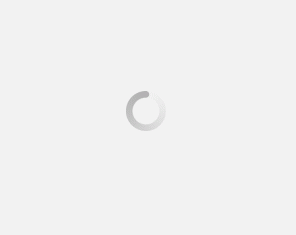 October 07, 2021
Moving to the United States in the middle of a pandemic is not easy. However, the creation of vaccines worldwide has provided respite in these unprecedented times. As new CDC updates and regulations continue to roll out, it is significant to note the importance of the COVID-19 vaccine and how it pertains to our International Nurses moving to the United States.
Why is the COVID-19 Vaccine Important?
As the world is amid the COVID-19 pandemic, the World Health Organization (WHO) and partners have raced to develop and deploy safe and effective vaccines. Vaccines (of all kinds) save millions of lives each year by training and preparing the body's natural defenses- the immune system- to recognize and fight off the viruses and bacteria they target. After vaccination, if the body is exposed to these germs, it is immediately ready to destroy them, so the COVID vaccine is so important! Thus, the health consequences of NOT getting vaccinated can be dire, and the risks far outweigh the possible adverse reactions of the vaccine.
Is the Vaccine Safe and Effective? What are the Side Effects?
Yes! COVID-19 vaccines are safe and effective! According to the CDC, over 369 million doses of the COVID-19 vaccine have been given in the United States, and "these vaccines have undergone and will continue to undergo the most intensive safety monitoring in U.S. history" to make sure they are safe. The vaccine will reduce the chances of you getting COVID-19. If you experience some side effects, this is normal! They are signs that your body is building protection and should go away in a few days. Some of the common side effects include:
Pain, redness, or swelling at the site of the shot
Tiredness
Headache
Muscle pain
Chills
Fever
Nausea
What is My Role as a Nurse?
By nature of a nurse's job, you come in contact with diseases much more often than a regular citizen. Getting vaccinated is a vital way to stay protected! Not only can a vaccination protect you, but it will protect the patients you come in contact with and family members when you come home. Nurses are the main point of contact for patients in the battle against COVID-19, and it's vital for nurses to educate vaccine recipients to ensure public awareness. As a nurse, it is important to encourage other healthcare professionals, patients, and the general public to make educated decisions by reviewing studies and resources available.
Why are Some Hospitals Requiring Healthcare Professionals to be Vaccinated?
Unfortunately, the virus continues to spread, particularly among unvaccinated populations. However, vaccines have proven highly effective in controlling COVID-19 and its variants. Recently, several states and municipalities have announced the requirement of vaccination for certain healthcare workers. Keeping healthcare professionals healthy enables them to remain on the front lines as they are essential to the fight against COVID-19. Momentum is growing to ensure that all healthcare professionals are fully vaccinated. Although not all states might be mandating this, more than 50 medical groups, including the American Hospital Association and the Association of American Medical Colleges, have issued memorandums calling for providers to implement mandatory COVID-19 vaccination policies. The group stated, "This is the logical fulfillment of the ethical commitment of all healthcare workers to put patients…first and take all steps necessary to ensure their health and well-being."
What Does This Mean for Me as an International Nurse?
The Center for Disease Control and Prevention (CDC) has announced a new requirement for applicants for U.S. permanent residency. Effective October 1, 2021, the COVID-19 vaccine has been added to the list of vaccines required for green card processing. The new vaccine requirement is included in the medical examinations for applicants for lawful U.S. permanent residency (green card) and adjustment of status. The CDC states: "If an applicant refuses one or more doses of a COVID-19 vaccine series that is medically appropriate for the applicant, it should be documented that the vaccine requirements are not complete and that the applicant refuses vaccination. This applicant is Class A and is inadmissible to the United States."
There are specific blanket waivers available for the COVID-19 vaccination, which currently include not being age-appropriate, medical contraindication, and the vaccine is not routinely available in the location of the Civil Surgeon or due to limited supply. Additionally, a waiver may be requested by the applicant based on religious or moral convictions. However, the applicant must submit a waiver request to the United States Citizenship and Immigration Services (USCIS) to determine if this type of waiver will be granted.
What Do our International Nurses Have to Say?
Many of our international Registered Nurses have received the COVID vaccine before moving to the U.S. as the vaccine has become more widely available. When we spoke to one of our international R.N.s - Jonilo, regarding his thoughts on the COVID vaccine, he stated, "We nurses have a responsibility to protect ourselves and our patients, that is the priority, and one way for us to do that is to get the vaccine. When I was in the Philippines, I was so scared, and if you have that constant fear in your mind, you cannot provide the care that your patients need; you cannot provide that quality care. But when I got vaccinated, I was so relieved to know that I'm now protected!"
Another one of our international R.N.s - Joshua, broke it down with a great analogy - "When you are traveling in a car, and you put your seatbelt on, it doesn't mean you will get in an accident, but you are doing your best to protect yourself in case you do. So that's what we are saying, go ahead and get the vaccine; you are putting your best foot forward."
Finally, as we spoke to Ria, another one of our international R.N.s, regarding any hesitance to get the COVID vaccine, she stated, "Do your research. There is a lot of false information out there that has been pushed to the forefront, but as nurses, I believe we have a foundation of information that can help you determine what is right and wrong. I think once you do your research, you should find enough information that would encourage you to get it."
Avant Healthcare Professionals' Director of Continuing Education, Tracey Neville, MSN-NE, RN, Dip Ed. has been a nurse for over 17 years. Tracey shared, "As nurses, our goal is to proactively improve population health by planning and providing nursing care to help the client achieve optimal health and wellness. We must always be appropriately informed. That is, we are current with our practice, ensuring all we do is evidence-based. Only by being current with our practice, open to learning, and sharing our knowledge with our patient population can we change our patients' outcomes."
What Support is Avant Healthcare Professionals Providing?
Avant Healthcare Professionals is currently coordinating with a local pharmacy to get our healthcare professionals vaccinated that have not already received it before arriving in the United States. However, after October 1, 2021, all applicants applying for their U.S. residency will need to have their COVID vaccine as part of their medical examinations, per the CDC. We will continue to monitor CDC's guidelines and new protocols to keep all Healthcare Professionals updated and informed. As hospitals around the country continue to mandate the COVID vaccine for all employees, we highly encourage all healthcare professionals to make plans to get vaccinated as soon as possible.
Avant Healthcare Professionals is the premier recruiting and staffing specialist for internationally educated healthcare professionals. When you join the Avant Healthcare Professionals program, you have entire teams of experts who are dedicated to your success in the USA! Take the first step toward your new life and a new career. Apply today to find out if you qualify to be part of this exclusive program!. You could be working in the U.S. in as little as 12 months!
---
Subscribe