Where are they Now? Meet Dianne Hernandez, RN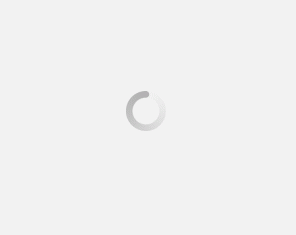 July 06, 2020
Dianne is originally from the Philippines, where she worked as an R.N. for a few years before moving to the U.K. to pursue her career. In 2015, Dianne started her journey with Avant and moved to Florida, where she resides today.
What is your current position?
I am currently an assistant nurse manager in the vascular-surgical intensive care unit. I love my position because I get to be hands-on with patients, while also helping new nurses acclimate to the floor.
Initially, I was in a progressive care unit setting in 2015 before moving to the intensive care unit. Once in the intensive care unit, I became a preceptor to help new-graduate nurses and transitioning nurses. This past September, I became an assistant nurse manager and am currently loving it.
How have you integrated with your community?
Three of my kids go to a Catholic school in Deland, Florida, where they are part of the school choir. My husband is currently looking for a job now since our youngest child will be in school fulltime. I try to stay active in my community by doing service-based projects. Occasionally, my friends and I will volunteer to pack food to feed school children who can't afford lunch.
Why did you join Avant?
I had family members that worked in the U.S. as nurses, and specifically, my cousin inspired me to take up nursing and travel internationally. He influenced me to apply through Avant and helped me every step of the way. Initially, the plan was for me to move to New Jersey to join my cousin after my contract ended in Florida, but my kids loved it here. We bought a house, and for now, this is where we are happy living.
How would you describe your Avant experience?
Avant walked me through everything. Initially, I had doubts and was a bit apprehensive about the program. Avant didn't hide anything from me as far as what to expect. They took me step-by-step through the immigration and transition process. Everyone was accommodating and supportive, and I am glad I went through Avant for this journey.
For the people who are skeptical if Avant is real, I am living proof of what Avant has helped me achieve.
Where were you placed, and why did you convert to the hospital's full-time staff?
Initially, I was placed in the progressive care unit. I converted to my hospital's full-time staff because the organization is both faith-based and family-oriented, which are values I hold close to my heart. I have stayed loyal to my facility because management has helped me grow professionally.
What advice would you give to other nurses considering coming to the U.S. to pursue their American dream?
In any dream you want to pursue, there will be hardships, so stay focused on your goals and be patient. There will always be speedbumps and challenges along the way, but it's important to remain resilient to accomplish your American dream.
About Avant Healthcare Professionals
Need nurses? Avant Healthcare Professionals is the premier staffing specialist for internationally educated registered nurses, physical therapists and occupational therapists. Avant has placed thousands of international healthcare professionals across U.S. facilities to help improve the continuity of their care, fill hard-to-find specialties, and increase patient satisfaction, revenue and HCAHPS scores. Avant is a Joint Commission accredited staffing agency and founding member of the American Association of International Healthcare Recruitment (AAIHR). Avant Healthcare Professionals is a member of the Jackson Healthcare® family of companies.
---
Subscribe