Where are they Now? Meet Schemell Weech, RN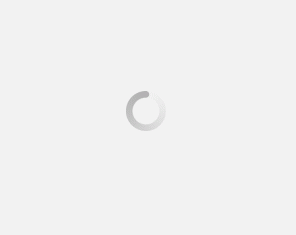 May 05, 2020
Originally from Nassau, Bahamas, Schemell came to the U.S. in 2017 to pursue her passion of nursing abroad and is currently employed by Northern Light Eastern Maine Medical Center in Bangor, Maine.
What is your current position at Northern Light Eastern Maine Medical Center?
I am the Assistant Nurse Manager of the Supplemental Staffing Department, where I currently help oversee a team of roughly 150 nurses, certified nurse assistants, and patient observers throughout the hospital.
How have you integrated with your community?
I have completed my RN-BSN program at the University of Maine, Augusta, and I have enrolled in the MBA for this fall. During my two years here in Maine, I have bought a home, learned to hike and garden, tried a few winter sports, and developed a taste for local cuisine.
Why did you join Avant?
I had taken a strong interest in international nursing earlier in my career. I was referred to the organization by a physical therapist who had joined Avant.
How would you describe your Avant experience?
Avant's program was helpful since the onboarding program covered both clinical and cultural training. It allowed me to get to know healthcare professionals from around the world, and some of the RNs I met during orientation became life-long friends.
Where were you placed, and why did you convert to the hospital's full-time staff?
Initially, I was placed at Great Plains Hospital in North Platte, Nebraska, where I spent a year in the Critical Care Department. I thoroughly enjoyed my time there, as I made plenty of new friends and had the opportunity to live the midwest life!
I relocated to Northern Light Eastern Maine Medical Center in Bangor, Maine, and spent two years in the Critical Care Department. I converted to the hospital as an Assistant Nurse Manager in January 2020.
What advice would you give to other nurses considering coming to the U.S. to pursue their American dream?
I would encourage nurses who are considering relocating to the U.S. to thoroughly prepare themselves and their families for the opportunity through research, education, and meditation. It is an unprecedented opportunity to transform your life, your career, and your future.
The process is not a quick or easy one; however, when preparation meets opportunity, success is unmistakable.
About Avant Healthcare Professionals
Need nurses? Avant Healthcare Professionals is the premier staffing specialist for internationally educated registered nurses, physical therapists and occupational therapists. Avant has placed thousands of international healthcare professionals across U.S. facilities to help improve the continuity of their care, fill hard-to-find specialties, and increase patient satisfaction, revenue and HCAHPS scores. Avant is a Joint Commission accredited staffing agency and founding member of the American Association of International Healthcare Recruitment (AAIHR). Avant Healthcare Professionals is a member of the Jackson Healthcare® family of companies.
---
Subscribe