Top 5 IELTS Academic Writing Questions Answered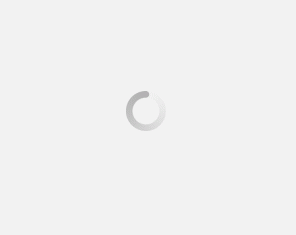 June 28, 2022
Here are the answers to five (5) typical questions candidates wonder about for a high score on the IELTS Academic exam.
1. How important is spelling?
Spelling is important for a high score on the IELTS Academic test.
The exam tests your English fluency and correct spelling is a component of your language ability.
If you struggle with spelling words correctly, make studying troublesome words part of your exam preparation.
Check out some of the most misspelled words in English.
2. Can I write in capital letters?
Instead, you are advised to learn the rules of capitalization.
The arrival of the electronic IELTS exam is even less reason to want to write in all big letters.
Typing your words makes them clear for IELTS graders.
When candidates only had the paper exam, perhaps writing in all caps for clarity on the Listening Test made sense.
However, a major drawback of writing capital letters is the time to form the letters. Time is too precious for the exam.
Learn which words are (and are not) capitalized and do not worry about this any longer.
3. Do IELTS graders check for grammar mistakes?
The IELTS grading rubrics for speaking and writing mention "minor grammar mistakes."
However, that is not an excuse for bad grammar on the test.
Your level of grammar at this stage of your English career should be high.
It is not the case of IELTS graders checking your grammar.
It is the case of bad grammar affecting the clarity of your writing and thus your ability to answer the writing prompt.
In such an instance, bad subject-verb agreement, comma splices, or mistaken prepositions can lower your score on the test.
To help you improve your grammar, check out this IELTS video playlist.
4. How important is the word count?
Tracking your word count is less of a practical issue if you plan to sit the electronic IELTS exam.
The word processor automatically counts your words.
If you plan to sit the paper test, counting your words is still a task.
However, instead of counting individual words, estimate the number of words. Take the number of words in a sentence and multiply by the number of lines on the page.
Do not waste time counting each term. Your time for writing is more important.
For the actual word total, aim for 170-190 words for Writing Task 1 and 270-290 words for Writing Task 2.
If don't meet these requirements, expect a lower score.
Finally, do not write too many words because you could increase your chances of grammar mistakes and use too much time.
5. How can I score a 7.0?
Remember the four grading criteria:
Task Achievement
You fully answer the question and solidly support your ideas while addressing all parts of the prompt.
Coherence and Cohesion
You answer the essay using paragraphs and linking words (in addition, as a consequence, first, second, etc.)
Lexical Resource
Use the right word at the right time plus collocations precisely.
Grammatical Range and Accuracy
You eliminate any grammar errors during proofreading and use complex structures with a high level of accuracy.
Did you know that Avant Healthcare Professionals offers English support to nurses in our program? Our team is with you every step of the way. Apply today!
Avant Healthcare Professionals is the premier recruiting and staffing specialist for internationally educated healthcare professionals. When you join the Avant Healthcare Professionals program, you have entire teams of experts who are dedicated to your success in the USA! Take the first step toward your new life and a new career. Apply today to find out if you qualify to be part of this exclusive program!. You could be working in the U.S. in as little as 12 months!
---
Subscribe