Avant Healthcare Professionals Awarded Bronze Honor at Fall 2021 Digital Health Awards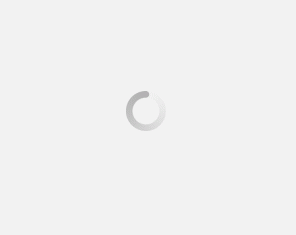 November 29, 2021
ORLANDO, Fla. (November 29, 2021) — Avant Healthcare Professionals today announced that it received a Bronze Award for its 2021 Trends in Nurse Staffing Study at the Fall Digital Health Awards®. The Digital Health Awards honor the world's best digital health resources. Avant's 2021 study was recognized in the "Digital Health Media/Publications – White Papers" category.
More than 100 hospital executives and senior leaders across the U.S. took part in Avant's Trends in Nurse Staffing Study. Participants included CEOs, CNOs, and HR executives from a variety of health system settings, including critical access hospitals, state facilities, and more extensive health systems. Responses were collected in January and February of 2021 and included questions regarding the impact of COVID-19 on healthcare system settings.
The Health Information Resource Center announced the winners in the fall session of its 23rd Annual Digital Health Awards. The competition, which is held twice a year, featured 65 categories in the following entry classifications: Web-Based Digital Health, Mobile Digital Health Resources, Personal Digital Health Devices/Wearables, Digital Health Media/Publications, Digital Health – Social Media, and Connected Digital Health. A panel of 35 experts in digital health media served as judges and selected gold, silver, bronze, and merit winners from more than 500 entries.
A complete list of winners and entry categories can be found at www.digitalhealthawards.com.
About the Health Information Resource Center
The Health Information Resource Center (HIRC), organizer of the Digital Health Awards, is a national information clearinghouse for professionals who work in consumer health fields. Other well-known HIRC programs include the annual National Health Information Awards (healthawards.com), which annually recognize the nation's best consumer health information (in non-digital formats).
About Avant Healthcare Professionals
Need nurses? Avant Healthcare Professionals is the premier staffing specialist for internationally educated registered nurses, physical therapists and occupational therapists. Avant has placed thousands of international healthcare professionals across U.S. facilities to help improve the continuity of their care, fill hard-to-find specialties, and increase patient satisfaction, revenue and HCAHPS scores. Avant is a Joint Commission accredited staffing agency and founding member of the American Association of International Healthcare Recruitment (AAIHR). Avant Healthcare Professionals is a member of the Jackson Healthcare® family of companies.
---
Subscribe