Avant Healthcare Professionals Holds Fundraiser for Junior Achievement of Central Florida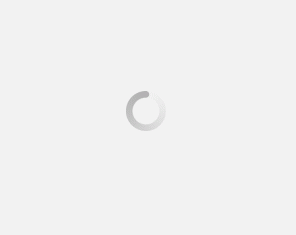 September 17, 2018
Avant Healthcare Professionals, the premier staffing provider of internationally educated nursing and allied health professionals, is holding a fall fundraiser in partnership with Junior Achievement (JA) of Central Florida. Junior Achievement is a national organization dedicated to giving young people the knowledge and skills they need to own their economic success, plan for their futures, and make smart academic and economic choices.
The goal is to raise $4,000 to send a qualified student to the Junior Achievement Academy at Oakridge High School in Orlando, Florida.
Avant Healthcare Professionals' ongoing partnership with JA involves sponsoring the JA Academy Scholarship for a local student, mentoring students and providing JA with additional classroom resources needed to continue their initiative.
If you would like to donate toward this fundraising program, please email Geanette Francis, Executive Assistant at gfrancis@avanthealthcare.com or Mike Gorritz, Director of Organzational Development at mgorritz@avanthealthcare.com.
Current Avant fundraising initiatives by department:
Sales & Marketing
50/50 Raffle
Ongoing with drawing will be held October 12, 2018
$1.00 and up for raffle tickets
---
QA & Immigration
Potluck: A Taste of the World
September 17th
$5 small plate, $7 large plate
---
Licensure
Waffle Wednesday's
Next event to be held on September 26, 2018
$5 per waffle with toppings
---
Cultural Transitions
Coffee Break
September 28, 2018
More details coming soon
---
Clinical Therapy and Nursing
Ice Cream Social
September 28, 2018 from 2:30 p.m. until 4:30 p.m.
$5 per waffle with toppings
---
Accounting
Bake Sale
October 1, 2018
More details coming soon
---
Nursing Education
Plant Sale
October 1, 2018
$5 per plant, $3 per fan and home-made buckeyes
---
Licensure
Alteration Services Raffle
Enter by October 8, 2018
$5 per ticket
About Avant Healthcare Professionals
Need nurses? Avant Healthcare Professionals is the premier staffing specialist for internationally educated registered nurses, physical therapists and occupational therapists. Avant has placed thousands of international healthcare professionals across U.S. facilities to help improve the continuity of their care, fill hard-to-find specialties, and increase patient satisfaction, revenue and HCAHPS scores. Avant is a Joint Commission accredited staffing agency and founding member of the American Association of International Healthcare Recruitment (AAIHR). Avant Healthcare Professionals is a member of the Jackson Healthcare® family of companies.
---
Subscribe