Senate Bill Could Cause Eight-Year Catastrophic Backlog for International Nurses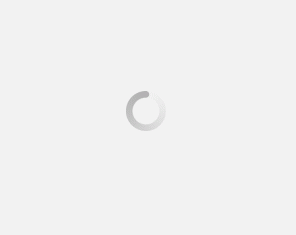 July 17, 2019
ORLANDO, Fla. (July 17, 2019) — If passed in its current form, the Fairness for High-Skilled Immigrants Act (S.386), a legislation to eliminate per-country caps on employment-based green cards, could cause catastrophic eight-year backlog for international nurses in the U.S. The result would harm patient care in the U.S., as roughly 15 percent of nurses who took the National Council Licensure Examination (NCLEX) to become an RN were trained abroad in 2018.
Sen. Mike Lee (R-Utah) and Sen. Charles Grassley (R-Iowa) recently teamed up to clear a roadblock that has stalled the legislation for years, suggesting legislation provisions related to oversight and enforcement of the H-1B specialty occupation visa program.
Sen. Rand Paul (R-Ky.) blocked the bill when it was brought to the floor earlier this month by Lee. Paul offered to an amendment that would create a visa carve out for nurses, which advocates say would shut down green cards if legislation were to pass in its current form. Without the amendment, the bill would create a permanent wait time for seven to eight years for EB-3 visas.
According to a democratic aside, the main concern is that the bill would reallocate the green cards to individuals of different nationalities, rather than increasing the number of green cards to accommodate those seeking one.
Paul's amendment would help bring more skilled workers to the U.S. without creating negative impacts on the provision of rural health care. The demand for nurses in the U.S is expected to increase. The Bureau of Labor Statistics said that the RN workforce is expected to grow from 2.9 million to 3.4 million by 2026.
Most nurses are U.S.-born, but "rural areas and urban centers have a hard time getting all the nurses they need," said Bruce Morrison, a lobbyist for the American Hospital Association. Foreign-educated health care professionals come here legally to help overcome chronic worker shortages and accept positions in geographic locations and clinical settings that are often more difficult to fill with U.S. workers.
The American Association of International Healthcare Recruitment (AAIHR), US Chamber of Commerce and others are currently advocating for a better bill to ensure patient safety in the U.S.
About Avant Healthcare Professionals
Need nurses? Avant Healthcare Professionals is the premier staffing specialist for internationally educated registered nurses, physical therapists and occupational therapists. Avant has placed thousands of international healthcare professionals across U.S. facilities to help improve the continuity of their care, fill hard-to-find specialties, and increase patient satisfaction, revenue and HCAHPS scores. Avant is a Joint Commission accredited staffing agency and founding member of the American Association of International Healthcare Recruitment (AAIHR). Avant Healthcare Professionals is a member of the Jackson Healthcare® family of companies.
---
Subscribe