5 Strategies to Combat Nurse Burnout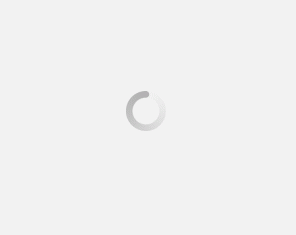 April 04, 2019
Nurses play a vital role in patient safety, and with most millennial and Gen Z nurses leaving their facility within the first two years, hospital leaders are struggling to retain skilled nurses. According to a survey by Medscape, most nurses that are leaving their practice setting and seeking a more work-life balance. Nurse burnout is a common theme when it comes to why nurses are leaving their hospital.
What is Nurse Burnout?
In the nursing profession, burnout is defined as "chronic overwork and a sustained lack of job fulfillment and support." More often, nurses are experiencing emotional exhaustion, disengagement, and dissatisfaction in personal achievements. Burnout is usually caused by a variety of factors including dealing with mortality, experiencing high-stress environments and working 12 or more hours with little to no rest. For some, prolonged physical and emotional exhaustion may eventually lead to clinical depression.
Symptoms of Burnout
Burnout may be hard to detect in some members of the staff since everyone experiences burnout differently. By identifying common symptoms, it may give insight to organizational issues that may be driving the burnout. Here are common trends to keep an eye on:
Cynicism in the workplace
High turnover rates
Poor bedside manner
Disengagement / Depersonalization
Toxic work environment
While burnout affects the staff's overall wellbeing, it ultimately threatens patient safety and experience. Here are ways hospital leaders are combating nurse burnout among staff:
Self-care & Resilience Training
When a nurse is physically and emotionally drained, it is difficult to give the best care to others. Nurse executives can offer live or computer-based classes to RN staff, instructing methods of self-care and stress reduction. Sessions can vary from various breathing techniques to the incorporating elements of mindfulness into their life. Encourage staff to find enrichment in other areas of their life including exploring new hobbies, volunteering or reading.
Hospital leadership may also want to consider incorporating multifaceted resilience training, especially for those in critical care units. These nurses experience patients with higher rates of mortality and morbidity and may require methods of coping with these stressors. Psychological resilience has been linked to lower burnout rates in intensive care unit nurses. The U.S. Army is one of the biggest adopters of resilience training, and it has been historically used to help soldiers prevent depression and post-traumatic stress disorder (PTSD). To improve burnout, developing programs to promote positive psychological factors is a must.
Prioritize Wellness
Nourishing the body has a profound effect on a person's ability to perform, especially when the person may be on their feet for 12 plus hours at a time. By putting a strong focus on nutrition and getting plenty of rest, it will encourage RNs to take care of their health. Consider introducing a wellness program or seminar that the staff can participate in. Focus on preventative actions the nurse can take to optimize their physical well-being.
Mentor and Buddy Program
It's easy for new nurses to become overwhelmed in their role, and support may not always be readily available. Consider crafting a program specifically for nurses that are new to the hospital, where they are paired up with an RN with more experience in the practice setting. This encourages positive feedback and support in stressful situations.
Nurse Recognition Programs
RNs are the foundation of hospitals and play a large role in patient satisfaction, and by developing nurse recognition programs, the facility will have more engaged nurses. One industry best practice suggests linking rewards to patient experience outcomes. By thanking the staff, it assures them that their work is appreciated. Some organizations partner with the DAISY Foundation or develop homegrown programs to honor outstanding nurses. Expressing an appreciation for RNs striving to make a difference has a strong impact on the overall morale of the staff.
Strengthen Internal Relations
Building relationships with the nursing staff fosters mutual trust and collaboration. Having a strong internal communication model will encourage nurses to speak up about the obstacles they face. Team members want to feel as though their opinion matters and that problems they experience are valid. Nurse leaders should encourage open dialogue with their team because when they feel more supported in their role, they will perform better.
Oftentimes, nurse leaders get so caught up in the day-to-day duties, they forget to regularly audit the health and environment of their nurse staff. If nurses feel encouraged, have access to the right resources and are recognized for their work, it will positively impact the quality of patient experience.
About Avant Healthcare Professionals
Need nurses? Avant Healthcare Professionals is the premier staffing specialist for internationally educated registered nurses, physical therapists and occupational therapists. Avant has placed thousands of international healthcare professionals across U.S. facilities to help improve the continuity of their care, fill hard-to-find specialties, and increase patient satisfaction, revenue and HCAHPS scores. Avant is a Joint Commission accredited staffing agency and founding member of the American Association of International Healthcare Recruitment (AAIHR). Avant Healthcare Professionals is a member of the Jackson Healthcare® family of companies.
---
Subscribe