Challenged by a Nursing Shortage? Consider These Short-Term Solutions and Long-Term Strategies
By Shari Dingle Costantini, RN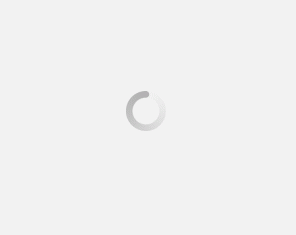 November 01, 2016
The nursing shortage has been a hot topic for years… Everyone is struggling at some level, and indications are that it won't be resolved anytime soon.
It's important for your healthcare facility to have short-term solutions and long-term strategies to weather the storm. As your experienced nurses retire, or leave due to stress and burnout, it is critical that you and your team maintain high quality patient care while meeting the increased demand of an aging baby-boomer population.
How can you fill the short-term gaps to meet this challenge today?
One of the ways you can help prevent burnout and turnover among your nurses is to review internal policies for productivity, and better utilize CMAs and leading-edge technology.

For every one percent increase in annual nursing turnover, your hospital loses $300,000. Not only is the nursing shortage affecting our patient care, but it is impacting your bottom line. See the stats and information.
While this strategy is not for all, some hospitals are using robots to fill a few of the nurses' duties to help ease their workload — things like delivering meds, keeping patients company, grabbing charts, and reminding patients to take medicines. Learn more about these robots.

Each year our U.S. population becomes more diverse in age, culture and other factors, so it's crucial that we understand that diversity is part of the solution, and by growing diversity in your nursing workforce, you will maintain high patient satisfaction. See more research.

By complementing your existing talent pool with clinically and culturally-trained international nurses, you have access to a ready-source of seasoned nurses with 5 to 10 years of experience.

At Avant, for example, we place nurses with an average of 6 to 11 years of experience from more than 60 countries. To best prepare them, we provide extensive clinical and cultural training which leads to a higher rate of conversion to hospital employees as their Avant commitment ends. This also creates longevity at their current facility.
A recent patient satisfaction survey presented by Avant's VP of Clinical Operations, Jennifer David, RN, BSN, MBA, at the 12th Nursing and Healthcare Congress in Vancouver, Canada, found that our international nurses rate as high on factors that contribute to patient satisfaction as measured by Hospital Consumer Assessment of Healthcare Providers and Systems (HCAHPS). (Read the abstract.) We see this as a testament that international recruitment works for both short-term and long-term solutions.
But there ARE differences in staffing companies. Do your homework and ask questions about the company you are using and how they prepare their nurses for U.S. assignments. Avant has a dedicated staff that provides both clinical and cultural training. Read the Avant promise.
Looking for sustainability, here are other options your healthcare institution can consider as long-term strategies.
Work with your local and regional educational institutions to ensure appropriate training and mentoring for our future nurses (or healthcare professionals). We need to increase the opportunities to encourage the Millennial Generation to study nursing and to keep practicing it.
Create additional incentives to promote longevity in the workforce, such as paid training, student loan reimbursement, more comprehensive compensation packages and opportunities for internal advancement. We need experienced nurses to nurture, not only our patients, but our younger nurses too. We depend on them to mentor and teach the next generation of caregivers.
Consider growing your team with international nurses. After working as Avant nurses for two to three years throughout the U.S., more than 75 percent of our nurses are offered the opportunity, and choose to stay on with their medical facility. Furthermore, even after 10 years, we have found those same nurses still work at the same hospitals.
I'd love to continue this discussion with you about international recruitment process, or answer any questions about the benefits for your hospital. Please give me a call at 407-681-1302, or send me an email at scostantini@avanthealthcare.com.
---
Additional Reading
About Avant Healthcare Professionals
Need nurses? Avant Healthcare Professionals is the premier staffing specialist for internationally educated registered nurses, physical therapists and occupational therapists. Avant has placed thousands of international healthcare professionals across U.S. facilities to help improve the continuity of their care, fill hard-to-find specialties, and increase patient satisfaction, revenue and HCAHPS scores. Avant is a Joint Commission accredited staffing agency and founding member of the American Association of International Healthcare Recruitment (AAIHR). Avant Healthcare Professionals is a member of the Jackson Healthcare® family of companies.
---
Subscribe