Programs to Consider Post-Coronavirus for Nurse Retention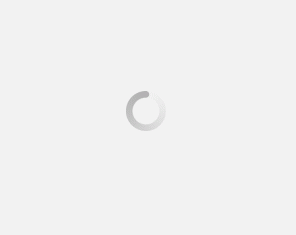 August 04, 2020
As COVID-19 cases continue to soar in the U.S., hospitalizations are at an all-time high, putting a strain on healthcare systems. As the number of patients in healthcare settings rises, the demand for skilled healthcare professionals increases.
While nurses are on the frontlines battling COVID-19, reports show that they are also battling their mental health and burnout. This increase in pressure is driving nurses out of the profession altogether. According to a survey of RNs featured in Becker's Hosptial Review, 61 percent of respondents said they are planning on quitting their job and leaving nursing as a result of COVID-19.
Hospital leaders have the responsibility to ensure their frontline nurses have all the resources they need to feel supported in their roles continually. Here are programs to consider implementing post-COVID-19.
Nurse Resiliency Training
The U.S. Army is one of the biggest adopters of resilience training, and it has been historically used to help soldiers prevent depression and post-traumatic stress disorder (PTSD). Much like in the military, nurses face psychological stressors. Highly-resilient nurses can cope with high-stress, high-pressure situations through optimism, supportive social networks, and self-care.
Having resilient nurses on staff, especially in critical care units, can increase patient satisfaction and reduce burnout. They also are integral in fostering a positive work environment. When developing a nurse resiliency training program, consider a multi-faceted approach that incorporates mindfulness-based cognitive therapy (MBCT). This approach includes mindfulness practices like meditation and breathing exercises. For more information on developing a nurse resilience program, and to learn more about MBCT, click here.
Nurse Cross-Training
During the coronavirus surge, multiple healthcare facilities, including the Cleveland Clinic and Sanford Health, designed programs to cross-train their nurses. Also known as upskill training, the program is created to prepare nurses to perform work outside their current role. Cross-training will result in a larger pool of skilled nurses to work in units that need support. It can also help avoid gaps in patient care when the demand for a specific type of nurse increases. Investing in a robust cross-training program can help hospitals prepare for future crises.
Nurse Engagement Program
Implementing a comprehensive nurse engagement program will help improve nurse recruitment and retention, and with COVID-19 driving nurses from the profession, having skilled-nurses on staff is a priority. Consider investing in engagement activities that strengthen the overall culture of the organization.
Nurses want leadership to hear their concerns. Some chief nursing offers (CNOs) have implemented "brain boards" and pulse surveys to get employee feedback. Nurses are more likely to feel powerless if they feel their basic needs are not met, leading to high turnover and burnout. Also, having an open dialogue with staff will help foster a high level of trust between nursing leadership and those at the bedside. By engaging your nurses in the process of creating solutions, they can also help identify areas of improvement.
On top of an improved feedback model, consider a recognition program for nurses who have gone above and beyond in their role. A reward program will incentivize better patient care hospital-wide.
Leadership Development Program
Leadership turnover and proper succession planning were identified as top concerns for CNOs in 2020. When there is a constant turnover of senior nurse leadership, the entire culture can become unstable; it can lead to a decrease in morale, professional disengagement, and a toxic work environment.
Proper succession planning is also vital to maintaining a positive organizational culture. Strategies to encourage the professional development of RNs include involving frontline staff in projects that require leadership roles and advocating for certifications to advance their career. By promoting leadership development opportunities, nurses will become conditioned to grow within the organization.
Also, if you don't currently have a nurse residency program at your facility, creating one may be a good option since it has shown to increase retention rates while reducing turnover costs and promoting patient safety.
The Bottom Line
While the coronavirus pandemic has been strenuous on all U.S. hospitals as a whole, there have been lessons learned and new opportunities identified in healthcare leadership amid the crisis. The virus has highlighted struggles that nurse professionals face daily, and more resources are being made available every day.
For more training program ideas and additional tips for navigating nurse staffing post-COVID-19, please visit our interactive guide.
About Avant Healthcare Professionals
Need nurses? Avant Healthcare Professionals is the premier staffing specialist for internationally educated registered nurses, physical therapists and occupational therapists. Avant has placed thousands of international healthcare professionals across U.S. facilities to help improve the continuity of their care, fill hard-to-find specialties, and increase patient satisfaction, revenue and HCAHPS scores. Avant is a Joint Commission accredited staffing agency and founding member of the American Association of International Healthcare Recruitment (AAIHR). Avant Healthcare Professionals is a member of the Jackson Healthcare® family of companies.
---
Subscribe