Opinion: Upcoming NCLEX Changes that Can Affect International Nurses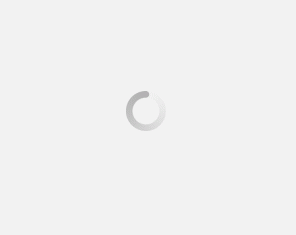 September 19, 2022
By Ansu Sebastian, Director of NCLEX Education at Avant Healthcare Professionals
Even before the pandemic, nurses in acute care settings would agree that they were working in a highly complex healthcare environment. On top of patients or families who constantly review electronic health profiles, interdisciplinary teams, and electronic health records, nurses are overloaded with information. The number of patients nurses care for in an inpatient setting is also rising. As a nurse leader, I remember it was challenging to create room assignments as there were few 'stable' patients to combine with the more acute ones. I believe the upcoming changes to the National Council Licensure Examination (NCLEX) will better prepare international nurses for the overwhelming number of patients entering hospitals.
In the current healthcare climate, we must ask ourselves two things: Can these nurses make sound clinical judgments within a short timeframe? Are nurse educators assessing a nurse's readiness to practice accurately based on the changing clinical environment? The increasing complexity in different healthcare settings prompted the National Council of State Boards of Nursing (NCSBN) to modify the current NCLEX and include a clinical judgment measurement model as the Next Generation NCLEX, launching in April 2023.
Preparing Nurses for a Change
I was skeptical when I first heard about the changes in the assessment format with Next Generation NCLEX. However, as I dug deeper into the 'meaning' of the change, I was thrilled, as critical thinking and clinical judgment are precisely what many educators hope to assess from their students during their first semester of nursing school. My thoughts are muddled in my role as an educator helping prepare international nurses to take the NCLEX. I am excited, as international nurses, who are becoming a big part of our solution to the staffing shortage, are familiar with the complexity of current clinical practices. Their unique expertise helps them identify problems by uncovering information from a case study. Some of these nurses work with limited resources and are used to making judgment calls within a limited timeframe.
Clinical Differences
While nurses' clinical expertise gives them an upper hand in answering case study questions effectively, I have my fair share of concerns. I have encountered nurses from different countries who do not practice at the top of their licenses. They solely rely on the orders from a physician and do not have the autonomy to think critically and question that order if necessary. If that is the case, they may face these case studies just like a new graduate nurse. Then, if they compare the scenario with their current clinical practice, these nurses may choose the wrong action. However, I believe we can help them overcome this hurdle with the appropriate training.
The Bottom Line
As an educator, I am thrilled to see the changes that NCSBN presents in the Next Generation NCLEX launching in April 2023. Instead of waiting for that critical thinking light bulb to go off at some point in a nurse's clinical practice, let's begin their training there. While it is all about passing NCLEX, I believe that exposure to these case studies and clinical scenarios, and the ability to make a judgment before independent practice as a nurse, would translate to safer and smarter clinicians in our healthcare field.
About Avant Healthcare Professionals
Need nurses? Avant Healthcare Professionals is the premier staffing specialist for internationally educated registered nurses, physical therapists and occupational therapists. Avant has placed thousands of international healthcare professionals across U.S. facilities to help improve the continuity of their care, fill hard-to-find specialties, and increase patient satisfaction, revenue and HCAHPS scores. Avant is a Joint Commission accredited staffing agency and founding member of the American Association of International Healthcare Recruitment (AAIHR). Avant Healthcare Professionals is a member of the Jackson Healthcare® family of companies.
---
Subscribe