Avant Healthcare Professionals' Global Impact Platform Advances Access to Education and Healthcare Worldwide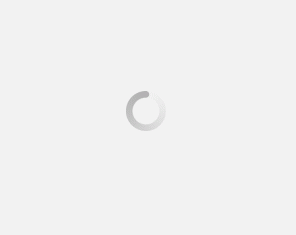 September 18, 2023
Avant Healthcare Professionals, the premier staffing provider of internationally experienced nursing and allied health professionals, today announced key initiatives tied to the 2023 launch of its innovative community impact platform, Global Impact.
The Global Impact platform directly correlates with the company's ongoing mission to change lives for the better, and underscores Avant Healthcare Professionals' commitment to improving access to education and healthcare around the world, with a special focus on the home communities and countries of their internationally experienced healthcare professionals. By forging partnerships with organizations actively involved in these vital missions, Global Impact supports, amplifies and champions the good work communities around the world are already doing to address their unique needs.
"This marks a significant milestone in Avant's ongoing mission to change lives," said Avant Healthcare Professionals President Marisa Zaharoff. "Global Impact underscores Avant Healthcare Professionals' unwavering commitment to improving access to education and healthcare around the world, focusing on the global communities of our healthcare professionals. Working hand-in-hand with local communities, we are cultivating a sustainable model for international development and engagement toward a brighter future for all."
Following are some of the key areas Avant Healthcare Professionals' Global Impact platform focuses on:
Nursing Scholarships: The "Dream. Become. Inspire." Nursing Scholarship improves access to higher education and supports the sustainability of the nursing profession by providing tuition and a monthly stipend to promising nursing students with financial need. Scholarship recipients demonstrate leadership and service in their communities and a commitment to working as a nurse in underserved parts of the world after graduation.
Primary School Partnerships: Avant Healthcare Professionals' Global Impact platform partners with primary schools to provide educational resources and health education, and to support other identified areas of need in the home countries of their healthcare professionals.
Health Education: Avant nurses provide hands-on health education for children to increase awareness of important health issues and inspire the next generation.
The inaugural Global Impact initiative—the "Dream. Become. Inspire." event—took place at the Ilbissil Township Primary School in Kajiado County, Kenya. During the event, 45 Avant nurses volunteered their time to teach first aid and inspire students to dream big. Each of the school's 1,100 students received a backpack filled with school supplies. Avant associates also stocked the school library with over 300 storybooks to support its literacy program and provided supplies, such as health and hygiene products, to heighten regular school attendance, participation and comfort.
"This event was a remarkable start of the good work that is to come through Global Impact," added Avant Healthcare Professionals Director of Global Recruitment Christina Khan. "The children's joy and excitement as they learned first aid and received their backpacks was truly heartwarming and highlighted the positive outcomes that can be accomplished by working together."
Avant Healthcare Professionals is grateful for the partnership and collaboration of the school leadership, parent association, school board, Ministry of Education in Kajiado County and the Muthaa Community Development Foundation, which contributed to the event's success and looks forward to future projects.
To learn more about Global Impact or explore partnership opportunities, contact the Global Impact team at globalimpact@avanthealthcare.com.
About Avant Healthcare Professionals
Need nurses? Avant Healthcare Professionals is the premier staffing specialist for internationally educated registered nurses, physical therapists and occupational therapists. Avant has placed thousands of international healthcare professionals across U.S. facilities to help improve the continuity of their care, fill hard-to-find specialties, and increase patient satisfaction, revenue and HCAHPS scores. Avant is a Joint Commission accredited staffing agency and founding member of the American Association of International Healthcare Recruitment (AAIHR). Avant Healthcare Professionals is a member of the Jackson Healthcare® family of companies.
---
Subscribe