3DE Students Learn About Careers in Healthcare Staffing as Avant Healthcare Professionals Hosts 117 Freshmen from Oak Ridge High School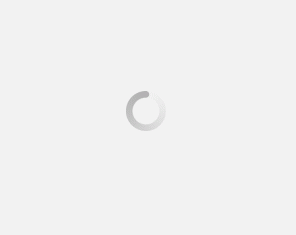 December 02, 2019
ORLANDO, Fla. (Nov. 15, 2019)—Students from Oak Ridge High School in Orlando toured Avant Healthcare Professionals' offices on October 24, 2019 to experience the company's different departments, classes and simulation labs. Oak Ridge is one of three Florida-based schools that are the first in the state to launch 3DE by Junior Achievement. These schools centralize learning around case method, which is the anchor for interdisciplinary education directly connecting academics to high growth industries.
The 3DE students used their critical thinking skills to tackle a real-world case challenge: Which staffing option would be best for rural hospital emergency departments facing psychiatric patients in crisis? Four finalist teams presented their approach to staffing to Avant judges, as well their faculty and peers.
"The students from 3DE at Oak Ridge High School are so impressive and eager to learn," said Shari Dingle Costantini, CEO and founder of Avant Healthcare Professionals. "We are an entrepreneurial company that provides opportunities for students to experience firsthand how the skills they are learning can make an impact."
Oak Ridge 3DE students had the opportunity to learn about Avant, the industry and the many healthcare career options beyond the bedside. During their visit, they also experienced the company's simulation labs and clinical classrooms to understand how its international nurses develop their skills prior to transitioning to their assignments.
For the past two years, Avant Healthcare Professionals has sponsored a student from Oak Ridge's Junior Achievement Academy. This year, the school's JA Academy transitioned to the 3DE model. Avant recently formed a community impact team to support giving back to the greater Orlando community and maximizing the effectiveness of Junior Achievement involvement.
Avant's parent company, Jackson Healthcare®, is national partner of 3DE.
About 3DE by Junior Achievement
3DE by Junior Achievement is dedicated to expanding economic opportunity and economic mobility by re-engineering high school education to improve student engagement, accelerate academic outcomes and develop competencies to excel in the future of work. 3DE schools are developed and sustained through joint venture partnerships with school districts, 3DE by Junior Achievement and the broader business community. 3DE launched in Atlanta in 2015 and by 2024 aims to expand to 55 schools serving 20,000 students. Learn more at www.3DEschools.org or contact Junior Achievement of Central Florida.
About Avant Healthcare Professionals
Need nurses? Avant Healthcare Professionals is the premier staffing specialist for internationally educated registered nurses, physical therapists and occupational therapists. Avant has placed thousands of international healthcare professionals across U.S. facilities to help improve the continuity of their care, fill hard-to-find specialties, and increase patient satisfaction, revenue and HCAHPS scores. Avant is a Joint Commission accredited staffing agency and founding member of the American Association of International Healthcare Recruitment (AAIHR). Avant Healthcare Professionals is a member of the Jackson Healthcare® family of companies.
---
Subscribe