Avant Healthcare Professionals Celebrates Daisy Award-Winning Nurse Kathy Taala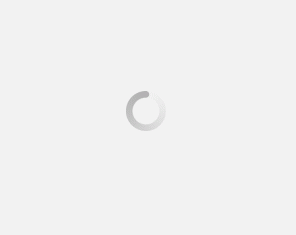 August 11, 2023
Avant Healthcare Professionals, the premier staffing provider of internationally experienced nursing and allied health professionals, today announced that one of its international nurses, Kathy Taala, RN, was honored with The DAISY Award. The distinction was given to Taala by Avant Healthcare Professionals through its DAISY Committee.
"Kathy has demonstrated exceptional patient-centered care," shared Adam Kless, vice president, clinical operations at Avant Healthcare Professionals. "Her nomination is a well-deserved recognition of the care she provides to patients and families every day. I am proud to call Kathy an Avant nurse!"
Kathy Taala, RN, works in an oncology unit in Winchester, Virginia. It is her exceptional commitment to her patients that led her to be nominated for this honor and to ultimately receive the DAISY Award. Taala made a genuine connection with a patient and the patient's granddaughter who nominated her for this distinction. The care she provided demonstrated her compassionate nature and embodied nursing excellence in action as she walked her patient through all the steps of care, while ensuring she felt like she mattered every step of the way.
The DAISY Foundation was formed in 1999 by the family of J. Patrick Barnes, who succumbed to complications of Idiopathic Thrombocytopenic Purpura (ITP) at the age of 33. The nursing care he received when hospitalized profoundly touched him and his family. Today, the DAISY Foundation proudly honors nurses wherever they practice, in whatever role they serve, and throughout their careers – from nursing students through lifetime achievement.
To nominate a nurse, for a DAISY Award, visit: www.daisyfoundation.org/daisy-award/thank-your-nurse-nomination.
About Avant Healthcare Professionals
Need nurses? Avant Healthcare Professionals is the premier staffing specialist for internationally educated registered nurses, physical therapists and occupational therapists. Avant has placed thousands of international healthcare professionals across U.S. facilities to help improve the continuity of their care, fill hard-to-find specialties, and increase patient satisfaction, revenue and HCAHPS scores. Avant is a Joint Commission accredited staffing agency and founding member of the American Association of International Healthcare Recruitment (AAIHR). Avant Healthcare Professionals is a member of the Jackson Healthcare® family of companies.
---
Subscribe