Avant Healthcare Professionals to Present Trends in Nurse Staffing Study at the 2021 IONL Conference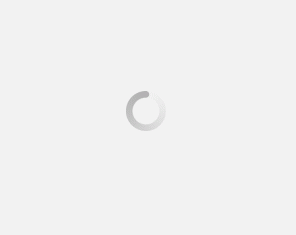 September 20, 2021
ORLANDO, Fla. (September 20, 2021) — Avant Healthcare Professionals, the premier staffing provider of internationally experienced nursing and allied health professionals, today announced that it will be presenting at the upcoming Illinois Organization of Nurse Leaders (IONL) Conference. IONL 2021 will take place September 23-24.
"We are excited to present the findings of our '2021 Trends in Nurse Staffing Study' and collaborate with Illinois nurse leaders who are facing today's challenges head-on," said Brian Hudson, senior vice president of Avant Healthcare Professionals. "Certainly, the most significant change we have seen since the study's release is the trend of bedside nurses leaving the profession due to the impact of COVID-19."
IONL 2021 will be a virtual conference that offers a retrospective review of our most challenging year. In addition to providing an inspiring look at the possibilities of the future of healthcare, the conference will offer innovative ideas, CNE credit hours, informative sessions, networking and educational sessions with dedicated professionals, as well as in-depth discussions with healthcare leaders. Among the discussions will be one focused on the findings from Avant Healthcare Professional's 2021 Trends in Nurse Staffing Study.
In the study, Avant analyzes the state of nurse staffing, the status of United States registered nurse job vacancies, the cost comparison of outsourcing labor, and how COVID-19 has affected nurse staffing across the country. More than 100 hospital executives and senior leaders across the U.S. took part in this survey. Participants included CEOs, CNOs, and HR executives from various health systems settings, including critical access hospitals, state facilities, and more extensive health systems.
About Avant Healthcare Professionals
Need nurses? Avant Healthcare Professionals is the premier staffing specialist for internationally educated registered nurses, physical therapists and occupational therapists. Avant has placed thousands of international healthcare professionals across U.S. facilities to help improve the continuity of their care, fill hard-to-find specialties, and increase patient satisfaction, revenue and HCAHPS scores. Avant is a Joint Commission accredited staffing agency and founding member of the American Association of International Healthcare Recruitment (AAIHR). Avant Healthcare Professionals is a member of the Jackson Healthcare® family of companies.
---
Subscribe