Staffing Industry Analysts Recognizes Shari Dingle Costantini as a Leader in the Global 150 - Women in Staffing 2018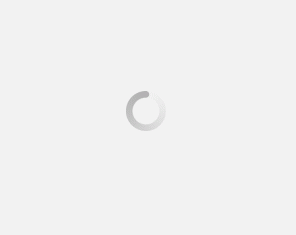 November 27, 2018
Shari Dingle Costantini, Founder and CEO of Avant Healthcare Professionals, was recognized as one of the most influential women in the North American staffing industry in 2018 by Staffing Industry Analysts Global Power 150 – Women in Staffing. In its fourth year, this annual list recognizes female leaders and influencers in the global talent marketplace.
This list shines a spotlight on those whose accomplishments and contributions have not just elevated the industry, but have helped to shape, define and influence the rapidly evolving world of work. From established players to up-and-coming executives, the women comprising this year's list are succeeding in taking a $461 billion global industry forward.
"This year's SIA Global Power 150 – Women in Staffing list is comprised of some truly exemplary leaders in the global staffing and recruiting industry, and these leaders should be proud of their tremendous accomplishments," said Art Papas, Founder and CEO of Bullhorn. "These amazing leaders serve as role models for everyone in the industry and their leadership will encourage the next generation of innovative thinkers."
These inspiring leaders will be featured in the November/December 2018 issue of Staffing Industry Review magazine.
"It's an honor to be included on SIA's Global Power 150- Women in Staffing list this year," Costantini said. "It is humbling to be recognized with these transformational leaders. Over the past 15 years we have changed innumerable lives around the world beginning with the patients, our clients and the internationally educated healthcare professionals that trust Avant to help them achieve their 'American Dream.' Our mission driven team is truly making a positive impact every day," Costantini said.
About Avant Healthcare Professionals
Need nurses? Avant Healthcare Professionals is the premier staffing specialist for internationally educated registered nurses, physical therapists and occupational therapists. Avant has placed thousands of international healthcare professionals across U.S. facilities to help improve the continuity of their care, fill hard-to-find specialties, and increase patient satisfaction, revenue and HCAHPS scores. Avant is a Joint Commission accredited staffing agency and founding member of the American Association of International Healthcare Recruitment (AAIHR). Avant Healthcare Professionals is a member of the Jackson Healthcare® family of companies.
---
Subscribe