Client Testimonial: Cheryl C., MSN, RN, RRT, CCRN, Nursing Director of Cardiac Neuro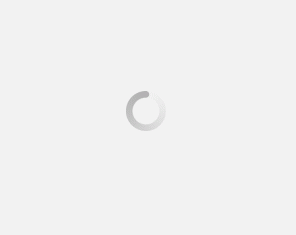 August 19, 2020
What is your title and primary responsibilities at your facility?
I am the Nursing Director of Cardiac Neuro-3 East, where I am responsible for patient experience, patient education, general inpatient hospice, and rounding with physicians who work with COVID-19 patients. I work with a multi-disciplinary team working with physical therapists, occupational therapists, dietitians to ensure the quality and safety of every patient.
How did you get involved with Avant Healthcare Professionals? How has the experience been?
I have had an ongoing relationship with Avant for five years. Our hospital was the first one in our division that had the pleasure of adding international nurses to the team. Working with Avant has been an enjoyable experience! It has been great to see these international nurses transition to the facility and grow in their profession.
The nurses have also adapted well in the acute care facility with the outbreak of the COVID-19 pandemic, which is most likely due to their diversified experience training abroad.
What advice would you give to another nurse leader on how to best implement an international nurse initiative in their facility?
The most important advice I can give is to be open, to be available, and to listen. Our team took the time to learn about each international nurse. We learned about where they came from, what they liked, how they want to be recognized, and if they had a support system. We worked our best to understand their goals and how our team can help to fulfill them. In every way, we are a family.
If someone called you and said: "Why should I hire nurses from Avant?", what would you tell them?
I would say hire Avant in a heartbeat. Avant nurses have elevated the nursing practice in our unit. Each nurse is unique and brings something special to our team. Each Avant nurse goes through a comprehensive, extensive onboarding process that supports the education of the nurse and gets them ready for practice in the U.S.
About Avant Healthcare Professionals
Need nurses? Avant Healthcare Professionals is the premier staffing specialist for internationally educated registered nurses, physical therapists and occupational therapists. Avant has placed thousands of international healthcare professionals across U.S. facilities to help improve the continuity of their care, fill hard-to-find specialties, and increase patient satisfaction, revenue and HCAHPS scores. Avant is a Joint Commission accredited staffing agency and founding member of the American Association of International Healthcare Recruitment (AAIHR). Avant Healthcare Professionals is a member of the Jackson Healthcare® family of companies.
---
Subscribe